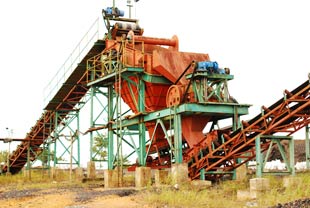 In a country long renowned for the resource wealth, Indonesia has burst on the coal scene in a big way over the past decade. Today, the country is the world's largest exporter of thermal coal sending more than 265 million tonnes (MT) abroad in 2010. With typically lower grade coal and lower transport and labour costs, Indonesia has become a popular source for emerging markets like China and India, while also acting as a major supplier for Japan, South Korea and Taiwan.
Nationally, Indonesia produced 325 million tonnes of thermal coal in 2010, a 14.8 percent increase over the previous year. Projections peg 2011 production levels of thermal coal between 335 and 350 million tonnes. Total resources exceed 4.3 billion metric tons, putting it fourth in the world, but with lagging electrical grids and production facilities 72 percent of all thermal coal produced is exported.
Endowed primarily with thermal coal, the country typically exports a lower quality coal than available in other coal beds, such as Australia. However, 66 percent of national reserves have a calorific value (adb) between 5100-6100, with 20 percent below 5100 and 14 percent between 6100-7100.
In the past three years, foreign investment has streamed into the country, most notably from China and India as the expanding economies seek to electrify their countries. However, international companies continue to bemoan the introduction of Indonesia's 2009 Mineral and Coal Mining Law.
New mining law
In 1998, political and financial turmoil led to the end of President Suharto's 32-year reign ushering in an age of political reform. From these reforms, mining was affected in two key ways. The first was the political and fiscal autonomy reforms embedded within larger political decentralization which increased power for regional and provincial governments to inform some mining regulations and made regional governments the primary recipient of resource rents. The second is Law No.4 of 2009 on Mineral and Coal Mining which implemented a mining permit system that grants greater autonomy for regional actors to negotiate the terms mining permits.
More recently, Law No.4 of 2009 on Mineral and Coal Mining instated mining permits which grant greater autonomy for regional actors to negotiate the terms mining permits. While the new law carries much uncertainty around coal mining regulations (specifically mining zone regulatory overlap with the Forestry Law 41/1999), the law also provided some controversial provisions which ostensible enables regional governments to renegotiate operation permits after 10 years and potentially allow the Federal government to restrict exports to meet national demand. Further, within nine years of the commencement of commercial operations, foreign companies must divest 20 percent of ownership to Indonesian nationals.
In the wake of much of this uncertainty, Indonesia's government said it will audit over 8,000 existing mining permits to make sure they are in line with environmental and mining law. Despite the significant level of regulatory risk arising from the 2009 law and its implementing regulations, new investment continues at a fevered pace. Resource research and consulting firm Wood Mackenzie said they expect that Indonesia would make up 39 percent of global increases in coal exports by 2015. The Indonesian government also suggested that by 2020, annual production could top 500 MT with 60 percent destined for export and 130 MT coming from Greenfield projects.
The biggest wildcard arising from continued coal mining expansion are linked to political concerns. Indonesia is steeped in a history of political and civil unrest related to its resource extraction sector, most notably internal conflicts around gas production in the province of Aceh, and gold and copper mining in Irian Jaya (West Papua). Political concerns have also made the news of late with Indian producers reacting to the Indonesian government claim that it will benchmark coal prices with international indices based on Australian, South African and others.
Regardless of the political risk, Indonesia appears set to become a major swing player in thermal coal markets in the coming years. The scramble to secure resources has led to increasing action in the country by both China and India who seek to ensure their stake in Indonesia's rapidly expanding industry.
Companies of note
Bumi Resources – The parent company of Pt. KPC and Pt. Arutmin, it represents the largest proportion of Indonesian coal production with 61 MT produced in 2010 and projections of 113 MT by 2013 coming from expansions in its KPC and Arutmin holdings. Its KPC holding is the operator of the world's second largest open-pit colliery north of East Kalimantan's capital Samarinda, in the town of Sangatta.
In December 2010, Vallar (a resource investment group based in the UK) bought a majority stake in Bumi Resources Ltd and Berau Coal Energy for US$3 billion. This June, Vallar will issue US$2 billion in convertible bonds to purchase Bumi Resources Mineral, the mining and mineral arm of Bumi Resource plc.
Adaro Energy – Located in the province of South Kalimantan, it has become the second largest thermal producer in Indonesia, behind Bumi Resources. Adaro Energy, which sold 41.4 MT of thermal in 2009, produces what it calls EnviroCoal which is low in impurities, with ash content between 1 percent and 2 percent adb, sulphur content of 0.1 percent  adb and a nitrogen content of 0.9 percent daf.