Uranium Industry Crisis May Have Silver Lining for Uranium Stocks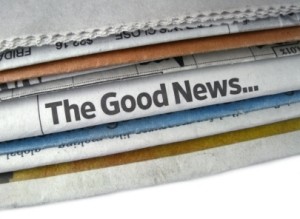 A strategic uranium processing plant in Southern China has been scrapped following public protests over safety concerns. Now state-owned China General Nuclear Power and China National Nuclear are on the hunt for a new site for the much-needed processing plant, reported Reuters.
Without the $6.5 billion-facility, the country will be hard pressed to fuel its growing nuclear reactor program. China plans to build 30 plants over the next three years, adding 29 GW of nuclear power to its current installed capacity (12.57 GW) by 2016.
Nuclear power safety strengthening globally, says IAEA
In its annual review of nuclear safety worldwide, the International Atomic Energy Agency (IAEA) said that "the world nuclear community has made noteworthy progress" despite many aging reactors. The disaster at Fukushima more than two years ago prompted many nations to conduct safety stress tests on their nuclear power plants, with several initiating additional safety measures, said Reuters. The biggest challenge to global nuclear energy safety continues to be "long-term operation and ageing of nuclear power plants."
Uranium market facing supply challenges
The troubled uranium price, lack of investment capital and greenfields development, coupled with the increasing number of nuclear reactors worldwide, have created a looming supply crisis in the uranium market, according to John Borshoff, CEO of Paladin Energy (TSX:PDN,ASX:PDN). "[T]he uranium industry is definitely in crisis, I believe, and is showing all the symptoms of a mid-term paralysis if this situation does not demonstrably change," he said, speaking at the Australian Uranium and Rare Earths conference this week. On Wednesday, the company posted production results showing a record year with overall production rising 20 percent, to 8.25 million pounds, on increased output from the Langer Heinrich and Kayelekera operations.
Market watchers remain confident that the uranium market is on the verge of a significant turnaround, despite spot prices dipping below $40 per pound last month for the first time in four years. A total of 66 nuclear plants are under construction worldwide and another 266 are planned or proposed over the next 15 years, notes Australian Mining. The publication estimates that demand will outpace supply by more than 11,000 tonnes in 2013.
The coming supply shortage has uranium market gurus like Jeb Handwerger taking a bullish stance on uranium mining stocks. Uranium spot prices may be on a downward slide, but "uranium miners such as Cameco [TSX:CCO,NYSE:CCJ] are up over 30% since the November low … this outperformance of Cameco versus the uranium spot price may be signaling a potential bullish reversal for the sector," said the mining analyst and editor of Gold Stock Trades in a recent article.
Junior company news
Brades Resource (TSXV:BRA) signed an agreement to acquire the Lorne Lake uranium property in Saskatchewan's Western Athabasca Basin. The property comprises approximately 97,500 acres with regional proximity to Cameco's Centennial deposit to the east and the Patterson Lake South discovery to the west. The geology of the property consists of faults and lineaments that, according to the news release, "parlay over favorable magnetic geophysical data, a combination which has been highly conducive to past uranium discoveries in the Basin."
Forum Uranium (TSXV:FDC) acquired a strategic 100-percent interest in the Highrock South property in Saskatchewan's Athabasca Basin. The 1,381-hectare property is located 15 kilometers south of the Cameco/AREVA (EPA:AREVA) Key Lake uranium processing facility and is a continuation of the prospective key Lake/Black Forest conductive trend that hosts the Key Lake uranium deposits.
A $6.95-million summer drill program has commenced at the Patterson Lake South property, a joint venture between Alpha Minerals (TSXV:AMW) and Fission Uranium (TSXV:FCU) outside the Athabasca Basin in Saskatchewan. The program will consist of approximately 11,000 meters and will focus on testing for continued expansive delineation of the three high-grade uranium mineralized zones discovered during the 2013 winter program. The partners announced partial results from the first hole drilled. "Hole PLS13-072 … has so far returned a broad 85.5m interval (62.0m – 147.5m) of variably radioactive mineralization including a total of 18.93m of off-scale (>9999 cps) radioactivity in numerous narrower intervals throughout," states the press release.
Fission also reported that it has filed a patent application for an invention related to an airborne system and method for detecting and mapping locations of radioactive geologic deposits such as boulders and rock clusters. The invention allows for a high-resolution survey, improving upon current airborne surveying methods for radioactive deposits. Fission used the system and method to discover the high-grade uranium boulder field at its Patterson Lake South property.
Securities Disclosure: I, Melissa Pistilli, hold no direct investment interest in any company mentioned in this article.