Uranium Exploration Companies Form Syndicate in Athabasca Basin
Jul. 11, 2013 04:30AM PST
Energy Investing
Athabasca Nuclear Corp (TSXV:ASC), Skyharbour Resources (TSXV:SYH), Noka Resources (TSXV:NX) and Lucky Strike Resources (TSXV:LKY) have entered into a formal agreement to carry out uranium exploration in the Athabasca Basin.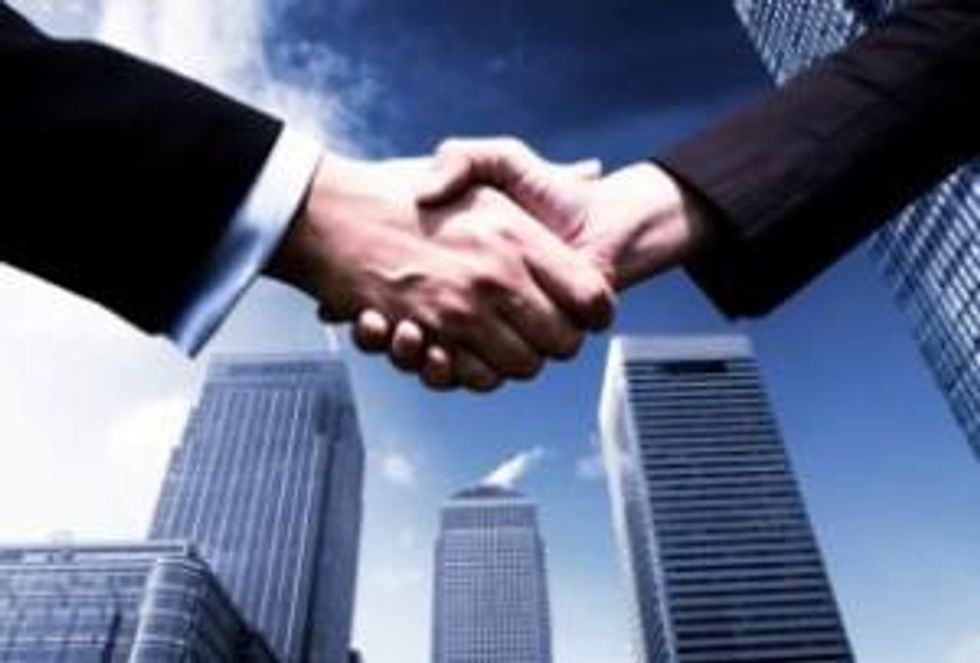 Ever since the Patterson Lake discovery was made by Fission Uranium (TSXV:FCU) and Alpha Minerals (TSXV:AMW), exploration activity in Northern Saskatchewan's Athabasca Basin has flourished. However, as a junior exploration company, the current financial environment can prove to be incredibly challenging. In an attempt to circumvent these challenges, four uranium exploration companies have banded together to save costs and explore the largest mineral claim in the world's highest-grade uranium district. 
Athabasca Nuclear Corp (TSXV:ASC), Skyharbour Resources (TSXV:SYH), Noka Resources (TSXV:NX) and Lucky Strike Resources (TSXV:LKY) have entered into a formal agreement to carry out uranium exploration in the Athabasca Basin. The newly formed group is called the Western Athabasca Syndicate and combined it will be working on the development of a 287,130 hectare claim of land, known as the Western Athabasca Syndicate Project (WASP) — the largest mineral claim on the western side of the Athabasca Basin controlled by one single group.
Charles Downie, President, CEO and Director of Athabasca Nuclear, the operator of WASP, spoke with Uranium Investing News about the syndicate and what it means for the companies involved.
Downie explained that over the years he has been involved in similar types of deals, however, they were focused on claim staking. As far as companies planning work on a claim, the syndicate is rather unique.
"I've never seen a deal like this where they are actually going forward to do work," he said. "At the end of the agreement, once we've all earned 25 percent, we'll be in a joint venture stage. Depending on what we've found— if we make a big discovery— it will be really easy to take that Athabasca syndicate property and put it into another company that we all have 25 percent of."
The way that the syndicate is structured, two companies, Athabasca Nuclear and Skyharbour are bringing the land to the table, which, Downie clarifies, "is getting pooled together as one project." Lucky Stroke and Noka, on the other hand, are more focused on the financing. Both companies are also involved in an option deal on the land to earn an interest in it. At the end of the two-year agreement, assuming that everyone has met their commitments, everyone will get 25 percent of the land package.
Per the agreement, Lucky and Noka have to spend $2 million each over the next two years, while Athabasca and Skyharbour have to spend $1 million each over the next two years to make up the total $6 million. Furthermore, Athabasca and Skyharbour will also receive shares and cash because they are bringing the land to the table.
Despite the division of the assets, there is undoubtedly a benefit to a deal syndicate of exploration companies with such a large land package.
"The huge benefit however, is in the way that the deal is structured. Collectively, we are only spending $6 million over the next two years. It's a way to leverage big exploration expenditures on to that one big piece of ground." Downie explained,  "Ideally what will happen is that we will find three or four compelling targets that are really good and we will spend a couple of million each on those targets and see where we are once everyone has earned their 25 percent."
Compared to undertaking this task alone, a company would be looking at going to the market with a huge piece of ground to raise $6 million in exploration costs. "On your own there is no way you could do it without hammering your share structure," Downie said.
Also, by partnering, the companies are spreading the risk around. "Because as you know exploration is a very risky business. Sure, we end up with a decreased share, but if we make a discovery, 25 percent of a discovery is a great thing."
The property
The WASP property located near Patterson Lake is a vastly under-explored chunk of land.
"We don't know a lot about the geology yet, because there hasn't been enough work done," said Downie. According to Downie, through little is known about the property, there are some earmarks of Patterson Lake in so far as "high uranium values in lake sediment and a few granitic conductors with uranium in it on parts of the property."
The way he sees it, "it's where Patterson Lake was about six or seven years ago in terms of development."
One thing that Downie emphasized in his conversation with UIN is the importance of a technical team because uranium exploration is different than other types of hard rock.
"Athabasca has access to a really good exploration team that has been working in the Eastern part of the Athabasca Basin since 2005. We have a really good technical team that has made one discovery, which is a good part of the story," he said.
As far as work on the project so far, the first phase of the airborne survey has been completed as well as the VTEM survey. Investors can expect the syndicate to follow up with a radiometric survey in the near term.
" Then we are going to use that, plus an advanced targeting matrix (to rate all the different anomalies) to do the follow up field work which hopefully is going to start at the end of August."
Investors can look forward to a steady flow of news in the coming weeks; the preliminary results for the airborne survey should be out in the next 10 days.
Downie explained that having read the Alpha/Fission technical report, the syndicate will be following the same methodology of slow, systematic exploration.  "Because you will end up with a lot of anomalies when you do big airborne surveys and the trick is to find out which ones are real and which ones aren't so that when you get the drill in there, that you have a real good shot at finding something."
In the end, Downie is enthusiastic about the deal. "This is an interesting way to structure a deal, especially for a big project like this where you have so much ground that you have to evaluate, to be able to put in $6 million over two years is really great."
Securities Disclosure: I, Vivien Diniz, hold no investment interest in any of the companies mentioned. 
Investing News Network websites or approved third-party tools use cookies. Please refer to the cookie policy for collected data, privacy and GDPR compliance. By continuing to browse the site, you agree to our use of cookies.