Nuclear Power Prominent in US Presidential Candidates' Energy Policies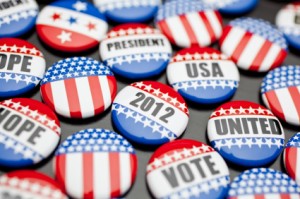 As evidenced by last week's initial US presidential debate between incumbent Barack Obama and Republican nominee Mitt Romney, energy independence is central to the upcoming US election. Both candidates' energy policies support more domestic energy production and a sharp move away from reliance on foreign oil.

While Romney and President Obama have different opinions on what energy mix will best suit the nation's needs, both consider nuclear energy a crucial component of an "all-of-the-above" approach to energy production — as do 65 percent of Americans and a growing number of environmentalists and law makers.
The Obama administration's energy policy supports the expansion of nuclear energy. Under Obama, the government's 2012 budget allocated $36 billion in loan guarantees for new nuclear reactors and more than $800 million in loan guarantees for nuclear research, an IBISWorld report states. The research report also highlights Obama's Clean Electricity Standard and its push for more electricity to be produced from zero-carbon sources. "These climate-change policies will lead to a boost in nuclear-energy production," said IBISWorld.
New nuclear reactors approved
This year, the US approved construction of reactors for the first time in nearly 30 years; they are expected to come online by 2017. The Southern Company (NYSE:SO) won approval from the US Nuclear Regulatory Commission (NRC) to construct two new reactors at its Vogtle power plant near Waynesboro, Georgia. Currently, another 16 plants across the country have applied to the NRC to build 25 more reactors.
Last month, the NRC issued a license that allows General Electric-Hitachi Global Laser Enrichment (GLE) to build and operate the first uranium enrichment plant with classified laser technology, a more cost-effective process than employing centrifuges. The plant "could provide a steady supply of uranium enriched right here in the US to the country's nuclear reactors," GLE CEO Chris Monetta said.
The US Department of Energy (DOE) "has played a pivotal role in advancing a public-private cost-sharing program that supports the development of smaller reactors," according to former Environmental Protection Agency administrator and former New Jersey Governor Christine Todd Whitman and Dr. Patrick More, co-founder and former leader of Greenpeace — current co-chairs of the Clean and Safe Energy Coalition.
Where will waste go?
However, the US nuclear revival has been held up by the fact that the country lacks a long-term plan for dealing with nuclear waste. Currently, most plants keep waste onsite in temporary storage pools, but that is only a short-term solution to a long-term problem. In June 2012, a federal appeals court ruled that the NRC has not provided "reasonable assurance" that it has a long-term waste-management solution — as a result, the NRC will not be approving any new projects for some time.
The plan had been to move waste to a repository at Nevada's Yucca Mountain. The US government has already signed contracts with several utilities, including Southern, for waste disposal at Yucca Mountain. The repository was supposed to open in 1998, but politics and legal issues stalled the project for years.
Obama put the project on ice in 2010, appointing the Blue Ribbon Commission on America's Nuclear Future to develop recommendations for creating a safe, long-term solution to nuclear waste management and storage. The Commission delivered its final report in January of this year, calling for the creation of a federal agency aimed at soliciting and evaluating voluntary proposals from states interested in hosting nuclear disposal areas. The idea is similar to what Romney proposed in October 2011 and would involve states offering disposal sites in exchange for monetary compensation.
What next?
The freeze on new reactor approvals hasn't stopped the Obama administration from pushing forward on nuclear energy research and development. In late September, the US Department of Energy announced $13 million in funding for university-led nuclear innovation projects under the Nuclear Energy University Programs (NEUP). "The awards … build upon the Obama Administration's broader efforts to promote a sustainable nuclear industry in the U.S. and cultivate the next generation of scientists and engineers," the DOE press release states. The funding was awarded to research groups at the Georgia Institute of Technology, the University of Illinois at Urbana-Champaign and the University of Tennessee.
Romney has said he would simplify the current lengthy Nuclear Regulatory Commission licensing process to fast track the approval of new reactors with approved design or near-existing facilities, thereby allowing projects to be completed in under two years. "By instating shorter approval times and addressing other nuclear power industry problems, Romney's plans are expected to lead to a more rapid expansion for this industry than is projected under Obama's policies," the IBISWorld report states.
IBISWorld analysts are forecasting that nuclear power industry revenue (2007 to 2012 annualized rate of 2.7 percent) will grow at an average annual rate of 3.3 percent from 2012 to 2017 under Obama; however, if Romney is elected, "the industry would likely grow at a quicker pace over the same period."
Securities Disclosure: I, Melissa Pistilli, hold no direct investment interest in any company mentioned in this article.