Khan Resources is caught in the middle of a cold war over Mongolia's resources. And at the center of this struggle is the Dornod uranium deposit, which reportedly holds reserves of about 22,000 tons with the potential for more. For the moment, Russia is pulling the strings on this marionette show.
By Melissa Pistilli—Exclusive to Uranium Investing News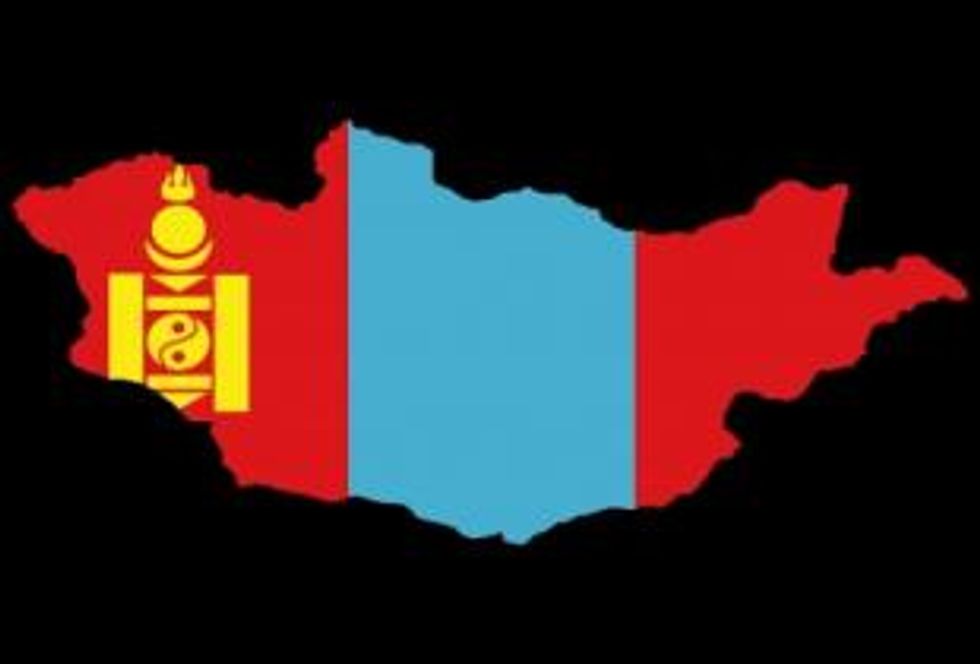 Mongolian President Tsakhia Elbegdorj finished off a nearly week-long
state visit to China
Monday and the question on the minds of some in the uranium market is whether or not the battle over Mongolia's Dornod uranium deposit was discussed between the two nation's heads of state.
Uranium Investing News has followed the fight over Dornod playing out between Russia's state-owned ARMZ, the Mongolian government, Canadian-miner Khan Resources [TSX:KRI] and now state-owned China National Nuclear Corporation (CNNC).
As recently reported, Khan Resources controls a 58 percent share in the Dornod deposit, with ARMZ and the Mongolian government each holding a 21 percent share. ARMZ attempted a hostile takeover bid for Khan last year, but the miner rejected the 0.65 cents a share bid and later accepted a white knight offer of 0.96 cents a share from CNNC, which is still pending.
In July of last year, Khan's exploration licenses were suspended following an April site visit by Mongolian officials who claimed the operations were in violation of certain laws including failure to register deposit reserves. That same month, the Mongolian legislature also passed a new nuclear energy law that requires all holders of uranium licenses to apply to re-register their permits. All uranium licenses previously granted were considered invalid until registered under the new law.
The saga continued late last month when the nation's Nuclear Energy Agency (NEA) voided Khan's mining and exploration licenses that were restored earlier this year. President Elbegdorj Tsakhia decreed that all new mining permits and transfers be suspended pending new legislation aimed at preventing what he refers to as attempts to "exert pressure on and influence our sovereign policies." When this new legislation will come to pass is not clear, but talks are supposedly to be held this June.
In turn, Khan has taken legal action against the NEA decision by filing a claim at the Administrative Court of the Capital City. "Khan and its legal counsel intend to vigorously defend its rights and interests, and to pursue all available rights and remedies in the Canadian and Mongolian courts and, if necessary, in international arbitration," the company said in a statement.
CEO Martin Quick has penned an open letter to Prime Minister Sukhbaatar Batbold pleading for a review and overturn of the decision. "As you know, the Dornod uranium property is one of the most significant undeveloped uranium properties in the world," writes Mr. Quick. "Khan and its subsidiaries have made considerable capital investments in Mongolia (over US$20 million) in developing the Dornod uranium property to date."
Along with their investment being in jeopardy, Khan has watched its share price suffer under the weight of its ongoing trials. In his letter, Quick laments that "the regulatory uncertainty associated with our licences in Mongolia has significantly affected our stock price and our ability to raise financing over the past few years. The latest action by the NEA has caused many of our investors to sell their shares and has driven our stock price down by about 45 [percent]."
Political Risk High in Mongolia
Khan isn't the only Canadian miner to feel the burn of political risk in the Central Asian nation. Ivanhoe Mines [TSX:IVN], SouthGobi, [TSX:SGQ] and Entree Gold [TSX:ETG] have also seen their share prices negatively impacted by the ongoing mining permit issues in the region.
In a recent report for Reuters, writer David Stanway presents an excellent commentary on the political risk factors shaping the mining industry in Mongolia.
If the five-year struggle Ivanhoe faced over the Oyu Tolgoi property and Khan's current problems are any indication, foreign miners will no doubt be wary of investing in Mongolia in the future; especially with the high turnover rate for government officials in key positions and the nation's poor ranking (120th in 2009) on Transparency International's corruption perception index, Stanway notes.
But, the biggest influence on Mongolia's mining future and its associated political risks is its powerful and resource-hungry neighbours, China and Russia.
While Mongolia and its "vast quantities of untapped mineral wealth" have made it a prime "investment target" for mining, industry players are waiting "to see whether the country's fledgling democratic government" can manage to "negotiate its way through the geopolitical pressures exerted by its two massive neighbours," remarks Stanway.
For years, Mongolia has been much closer aligned with Russia, seeking an ally after China released its control over the region in 1950. Still, today many Mongolians fear its former ruler will try to "reclaim the territory it lost after the collapse of the Qing dynasty in 1911," reports Stanway.
Mongolia is a very poor nation with a population of 3 million and a per capita GDP of $3200. It relies on both China and Russia for trade and economic support. Stanway reports that China is the nation's biggest trade partner, purchasing over 70 percent of Mongolia's exports in 2009.
Russia provides Mongolia with economic and humanitarian support. Recently, the UN's Food and Agriculture Organization thanked Moscow for donating 47 tons of barley and wheat to its impoverished neighbour. But, of course, this neighbourly kindness comes at a cost. Russia is certainly not bestowing such aid without expecting something in return.
Russia Running the Show
It should be clear to most that Khan Resources is caught in the middle of a cold war over Mongolia's resources. And at the center of this struggle is the Dornod uranium deposit, which reportedly holds reserves of about 22,000 tons with the potential for more. For the moment, Russia is pulling the strings on this marionette show.
Khan's management has accused Russia of "working behind the scenes to force it out of a deposit in the northeast," says Stanway.
Mining Weekly's Liezel Hill reported earlier this month that rumours have been circulating that Russia and Mongolia plan to cut Khan out and develop the project themselves.
Khan President Martin Quick says once the company announced CNNC's bid, Mongolia's NEA began claiming the Canadian miner was in violation of the Nuclear Energy Law. "The fact that we have found a Chinese partner has probably upset the Russians and we think the Russians are putting a lot of political pressure on the Mongolians."
"The NEA's intention appears to be to invalidate our licenses, as well as potentially those held by other foreign companies operating in the region, with a view to transferring all of the mineral rights and interests in the entire Dornod uranium region to a 'Dornod Uranium joint venture' that is purportedly being established between the Russian and Mongolian Governments, with complete disregard to Khan's rights and interests," asserts Quick.
But, the joint venture is not merely speculation. Bloomberg Businessweek's Yuriy Humber reported last month that Mongolian state-owned KOO MonAtom (51 percent) and Russia's ARMZ, along with potential Japanese or Chinese partners, are forming a joint venture called Dornod Uranium. The group has already been granted a license on the property after Khan's was revoked, according to The Voice of Russia.
There are also reports that the Mongolian government has told CNNC not to continue with its takeover of Khan. For now, the offer is still open and has been extended to May 25, so that CNNC can obtain approval from the Chinese government.
While Mongolian's top officials may seek to align themselves with Russia, "China is unlikely to step aside, and will also have much to say on where and how Mongolia builds its roads and railways," insists Stanway.
Whether Russia or China wins out in the struggle for control over Mongolia's resources, the real losers will not just be foreign companies like Khan Resources, but also the Mongolian people themselves. Although Mongolia's president Tsakhia Elbegdorj claims he wants to secure his nation's natural resources for the people, with neighbours like China and Russia that dream isn't likely to become reality.
Investing News Network websites or approved third-party tools use cookies. Please refer to the  cookie policy for collected data, privacy and GDPR compliance. By continuing to browse the site, you agree to our use of cookies.