IsoEnergy CEO: Uranium Exploration Companies are Facing a Serious Bull Market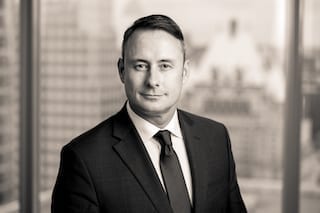 IsoEnergy CEO Craig Parry discusses the company's progress on uranium exploration in the Athabasca Basin as the industry faces a bull market.
IsoEnergy CEO Craig Parry (TSXV:ISO,OTCQX:ISENF) believes that the uranium industry is on the brink of entering a bull market following supply cuts and a subsequent growth in exploration.
In the interview below, Parry outlined IsoEnergy's progress to become one of the prominent uranium exploration companies in Saskatchewan's Athabasca Basin. He also discussed the recent discovery of the Hurricane Zone in their Larocque East property, which is prompting further exploration in the near future.
Below is a transcript of our interview with IsoEnergy CEO Craig Parry. It has been edited for clarity and brevity.
Investing News Network: Please give our investor audience an overview of IsoEnergy and its portfolio of uranium properties in the Athabasca Basin in Saskatchewan.
IsoEnergy CEO Craig Parry: IsoEnergy is a well-funded uranium exploration and development company. It is run by a team with a successful track record in uranium exploration and with a portfolio of highly prospective projects in the Athabasca Basin in Saskatchewan, Canada.
IsoEnergy is a spin out of NexGen Energy Ltd (NYSE:NXE,TSX:NXE), a company that is a supportive shareholder with $170 million cash on hand and owner of 59 percent of the company. NexGen is a corporation focused on developing the tier-1 Arrow uranium deposit in Saskatchewan. IsoEnergy Chairman Leigh Curyer is NexGen's co-founder and CEO, and IsoEnergy CEO Craig Parry is also a co-founder and remains on the board. Through the discovery and development of Arrow, NexGen has grown from a $10 million market capitalisation in 2013 to currently being worth over $860 million. Once in production NexGen will be the world's leading and lowest cost uranium miner.
As part of its spin out from NexGen, IsoEnergy acquired five properties that now make part of its 14-property portfolio.
INN: How does Saskatchewan and the Athabasca Basin compare to other mining regions in the world?
CP: From our perspective, Saskatchewan is the best place on the planet to explore, develop and operate a mine, and the Athabasca Basin is the best place in the world for uranium production. Saskatchewan consistently ranks first or second globally in the Fraser Institute Survey of Mining and Exploration Companies.
Before 2009, Canada provided 22 percent of the world's output of uranium. Now Kazakhstan is the largest uranium producing country. However, Canada and specifically Saskatchewan's Athabasca Basin, plays host to the largest and highest grade uranium mines in the world. In a world where grade is king, Canada wears the crown! The typical grade of the uranium mines in the Athabasca Basin is significantly higher than those elsewhere in the world. Apart from size and grade of the deposits there, the other great thing about exploring in the Athabasca Basin is that the area has all of the key needs for mining in place and readily accessible. This includes all key infrastructure, mills, roads, power lines and, most importantly, people with a wealth of experience in mining. Moreover, the Government of Saskatchewan is hugely supportive of uranium mining.
INN: How has IsoEnergy increased their footprint in the region over the last year? How has that improved the company's position in the region?
CP: IsoEnergy has not only taken on some great projects from NexGen but we have also carried on with NexGen's corporate development strategy. We have acquired a number of excellent projects off the uranium majors Cameco (NYSE:CCJ,TSX:CCO) and Orano and have positioned IsoEnergy as a preferred junior partner of these companies when it comes to divestments and exploration. This is because we have a team and board with an exceptional track record of exploration success, access to capital and an aggressive approach to exploring our and our partner's projects. We also have a share register that includes key players in uranium exploration with NexGen at 59 percent, Cameco at seven percent and Orano at three percent along with a number of major institutional investors.
This has all allowed us to enter into some great deals for highly prospective properties at low prices. We have also been very active in staking ground and have put our foot on some great prospects for next to no cost. A great example of this is our Mountain Lake deposit which has a significant historic resource and which we staked for little cost. Lastly, we have also been looking at making acquisitions of existing deposits at bottom-of-market prices. The opportunities in uranium at present are outstanding but the window to make acquisitions is fast closing as the market comes to life.
INN: What exploration work have you conducted on your properties of late? Are there any exploration results that you would like to highlight?
CP: Outside of the majors previously mentioned and Denison Mines (TSX:DML), we are the most active explorer in the Athabasca Basin. We have drilled over thirty holes and 10,000 meters in the past three drill seasons. We have hit some mineralization and have recently discovered a high-grade zone of uranium — the Hurricane Zone — at our Larocque East property, which we acquired from Cameco in May this year. We considered Larocque to be such a high priority that before the ink was dry on the deal we sent a rig out to immediately test out the highest priority target. To our great fortune we hit a significant mineralized intercept: 2.5 meters at 3.58 percent U3O8 within a broader zone of 8.5 meters at 1.26 percent U3O8. The setting for this high-grade intercept — at and over the geological unconformity beneath the Athabasca Sandstone — is akin to those found in the world's highest grade deposits and largest mines including MacArthur River and Cigar Lake. We have now defined a series of targets and areas we need to test around this hole and we are presently planning a drill program to follow up this excellent result.
INN: What is next for IsoEnergy and how does that fit into the company's long-term plans?
CP: Well, timing is everything. Around the time of the discovery of our Hurricane Zone, the uranium spot market had just strengthened and now sits at $27 per pound, up 33 percent since April. Investors and analysts are now expecting a bull market in the uranium space. The supply cuts we needed have now occurred, many uranium companies are restarting exploration, and demand for uranium is growing, particularly from new players in the space such as the recently listed Yellow Cake Fund.
Investors who know uranium, know it's one of the few industries where a $20 million-dollar market cap company can reach billions in a short period of time. We saw this in 2007 and the conditions that drove that boom are now appearing once again. There's a lot of money sitting on the sidelines waiting for the impending bull market in uranium equities to emerge and we want investors to see IsoEnergy as the go-to name for uranium exploration exposure. We will be aggressively following up the excellent result from our Hurricane Zone discovery and we will continue to build our portfolio of highly-prospective Athabasca Basin uranium projects so investors can expect plenty of great news flow from us in coming months as we move into a serious bull market.
CEO interviews are part of investor education campaigns for clients advertising on the Investing News Network. Important news is contextualized by CEOs, and the resulting interviews are disseminated to the Investing News Network audience because they have value to market watchers.
The Investing News Network interviews a CEO for an understanding of their perspective on the company, the investment potential of the company and market news related to the company. The information contained here is for information purposes only and is not to be construed as an offer or solicitation for the sale or purchase of securities.