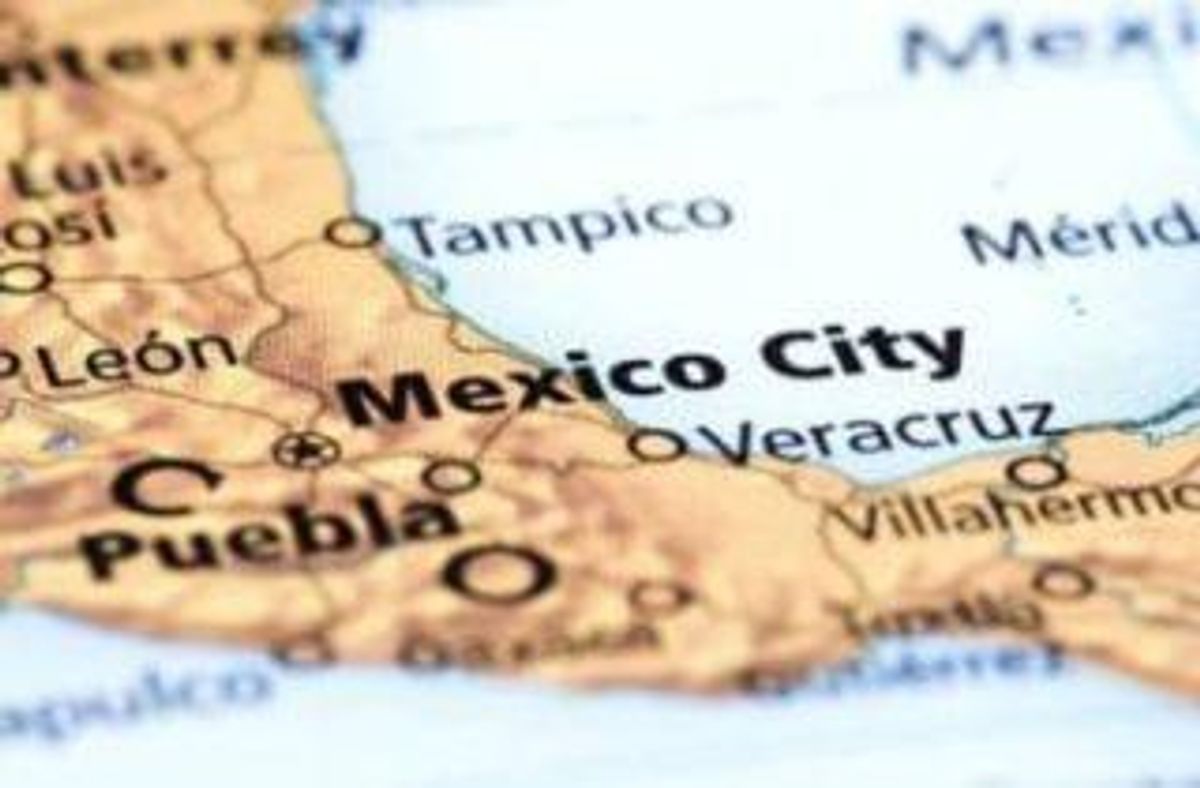 A new report says the underexplored basin may mirror America's massive Permian Basin.
Mexico's offshore basins have received much attention from oil exploration and production companies in the past, but a new report suggests that the country's onshore basins could also have a huge amount of potential.
The report, released earlier this month by IHS Markit (NASDAQ:INFO), identifies Mexico's Tampico-Misantla Basin as one of the world's 24 onshore "super basins," and suggests that it "may well mirror America's model super basin — the ever-resilient Permian Basin."
What is a super basin? According to IHS Markit, super basins have a number of key characteristics, including multiple reservoirs and source rocks, diverse play types across numerous geologic horizons, infrastructure with access to markets and established service sector and supply chains.
The Tampico-Misantla Basin, located on Mexico's east-central coast, has many of those features. Though it is underexplored, it's been producing oil since the early 1920s, and it holds 23 conventional reservoir horizons and has three mature source rocks: the Agua Nueva Formation, the Huayacocotla Formation and the Pimienta Formation. At least two of these are potential shale reservoirs, says IHS Markit.
Overall, says the firm, the Tampico-Misantla Basin has produced 7.4 billion barrels of oil equivalent (BOE), and still has 5.2 billion BOE in discovered conventional fields. It estimates that "as much as 2.5 billion BOE might be found in multiple conventional fields."
"Between the remaining reserves in existing fields, conventional exploration potential, and opportunities in shale and other tight reservoirs, the basin offers something for everyone — a diversity of upstream opportunities for large and small companies, national oil companies and investors," says Robert Fryklund, chief upstream strategist at IHS Markit and a lead author of the report.

Past work in the Tampico-Misantla Basin

For decades, Mexico's energy sector was closed to all firms except state-owned Petroleos Mexicanos, better known as Pemex. But in recent years the country has opened its fuel market to foreign investment — it now includes players like BP (NYSE:BP,LSE:BP), BHP Billiton (NYSE:BHP,ASX:BHP,LSE:BLT), Chevron (NYSE:CVX), Total (NYSE:TOT) and Statoil (NYSE:STO).
That said, Pemex remains the only producer in the Tampico-Misantla Basin, and according to IHS Markit it's facing financial and technical challenges in terms of developing the basin's whole potential. According to the firm, the fiscal terms that currently govern the company's entitlements in the basin "are inadequate to offset the higher costs associated with the preliminary phases of development of tight reservoirs."
In other words, Pemex simply doesn't have enough money to conduct exploration in the Tampico-Misantla Basin.
Alejandra Leon, an energy analyst at IHS Markit and another report author, believes that if the basin is to be developed in the future better fiscal terms will be required, and more companies will need to begin operating there.
"These changes could be achieved through at least two scenarios. The National Hydrocarbons Commission (CNH) may need to redraw or repackage acreage and blocks to create the scale needed to achieve the synergies conducive to success in operational strategies employed in this type of E&P basin," she said.
Commenting further on the situation, Fryklund told Daily Oil Bulletin, "[e]xploration and appraisal of unconventional and tight conventional resources is a critical component to sustaining long-term production, and the Tampico-Misantla Basin is a potential source of significant discovered resources that could make the difference for Mexico."
"While the government has several challenges to address it also has the power and authority to resolve those challenges, at least in some areas, and to chart the path for the next phase of development for this super basin," he added.
The future of the Tampico-Misantla Basin
While much more work is still to come in the Tampico-Misantla Basin, there are already at least a couple of newcomers interested in the space. Daily Oil Bulletin points to Canadian Renaissance Oil (TSXV:ROE) and International Frontier Resources (TSXV:IFR) as two examples — both recently won the rights to develop blocks in the basin that were once owned by Pemex.
In January, Renaissance Oil partnered with Lukoil (LSE:LKOH), one of the world's largest oil producers, to explore the basin's Amatitlan block. Discovered in 1962 and still largely undeveloped, it has produced over 175,000 barrels of light oil, with production peaking at 650 barrels per day in 2005.

Renaissance currently holds a 25-percent interest in Amatitlan, but it has the option to purchase up to a 62.5-percent stake in the operation; it is also the lead operator of the project. Kevin Smith, vice president of business development at Renaissance, told Daily Oil Bulletin that the plan is to drill six to 10 wells on the block at a cost of US$1.5 to US$2 million a well. Drilling will take place over the next year or two.
For its part, International Frontier Resources is partnered with Mexican petrochemical giant Grupo Idesa. The two companies jointly own Tonalli Energia, and last spring that company
won the right to develop
the Tecolutla block in the Tampico-Misantla Basin.
Like the Amatitlan block, the Tecolutla block is a past producer, and its output peaked in the 1960s at 900 barrels per day. The plan is for Tonalli Energia to begin developing the block this summer and substantially increase its production in the future.
"As an established operator, with the Tecolutia Block, we are one of the first companies to establish a footprint for growth in the region and will greatly advance the development on our block this year," Steve Hanson, president of International Frontier Resources, told Daily Oil Bulletin. He also sees "further running room" in the area.
Whether those and other companies will be successful in the Tampico-Misantla Basin remains to be seen. For now, it's clear that the basin has much potential.
"There are … significant risks to attracting investors in Tampico-Misantla, including security and aging infrastructure, which should not be underestimated," concludes Carlos Pascual, senior vice president for global energy at IHS Markit and another report author. "Still, if the government takes positive steps to address the needed terms for unconventional exploration and production, the potential is significant."
Don't forget to follow us @INN_Resource for real-time news updates.
Securities Disclosure: I, Priscila Barrera, hold no direct investment interest in any company mentioned in this article.
Investing News Network websites or approved third-party tools use cookies. Please refer to the  cookie policy for collected data, privacy and GDPR compliance. By continuing to browse the site, you agree to our use of cookies.