New Zealand: A High-potential Energy Frontier
New Zealand boasts one of the most impressive market environments in the world. Many view the region as an untapped energy opportunity that has the potential to thrive within global energy markets.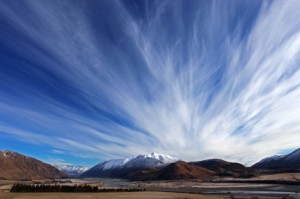 Recognized as one of the few remaining untapped oil and gas frontiers in the world, New Zealand is attracting an increasing amount of investor attention. And being an economically developed country that encourages companies to explore, develop and produce reserves has ensured its status as an investor favorite moving forward.

Background
New Zealand, an island nation located in the Southwest Pacific Ocean, is comprised of two primary land masses — the North Island and the South Island — as well as an extensive subsea area over which the country's government exercises authority.
The oil and gas sector is primarily centred on and around the Taranaki Basin on the North Island's west coast. Onshore and offshore exploration activity is also being undertaken on the North Island's east coast and on the Great South Basin, which is situated on the South Island's south coast.
New Zealand boasts one of the world's wealthier economies; it includes both a progressive industrial base and modern infrastructure. The country's population of approximately 4 million people is predominantly English speaking. The largest city in the country is Auckland and its capital is Wellington. The nation's economy is rich in natural resources and major exports include dairy products, meat, wool, wood and oil.
History
Oil exploration and discoveries in New Zealand can be traced back before 1865, when early settlers reported that oily scum on Ngamotu beach in New Plymouth required locals to wipe their boots and lift their dresses when walking along the sand, according to a Venture Taranaki Trust report. At the time, oil was literally flowing off the beach.
Interestingly, the Alpha well in Taranaki is considered the first official oil well in the Commonwealth, and one of the very first in the world, the report also notes. But it was the discovery of Kapuni (1959) and Maui (1969), and the arrival of major players like Royal Dutch Shell (NYSE:RDS.A,LSE:RDSA), that propelled the nation into the modern era of energy exploration. When the Maui gas field was discovered in a joint venture consisting of Shell, BP (NYSE:BP,LSE:BP) and Todd Petroleum, it was one of the six largest gas fields in the western world.
Kapuni is the oldest producing gas and condensate field in New Zealand, and when it went into production in 1969, it heralded a new era for New Zealand's energy supply with its indigenous supply of gas. Its infrastructural development paved the way for future oil and gas discoveries.
A number of more recent finds have also come on stream, including Pohokura (opened 2006), Tui (2007), Maari (2009) and Kupe (2010), the Venture Taranaki Trust report states.
Business advantages
New Zealand offers a safe and secure environment in which to do business. The World Bank ranked New Zealand the third-easiest nation in which to do business, and the country offers investors a number of advantages, including safety, a stable economy, a supportive political environment and a skilled workforce.
Its permitting regime and fiscal terms are ranked among the best in the world, while oil produced in New Zealand is sold at premium prices. New Zealand also has significant petroleum potential, underexplored basins, straightforward permitting and freely available seismic and interpretive data.
The national government is democratically elected and has proven committed to ensuring that the region is a highly attractive destination for oil and gas investment. It has made a number of policy changes that have underlined this commitment — including strengthening support and communications to raise the profile of the petroleum sector — and has undertaken a review of the legislative framework surrounding regulations, royalties and taxation in order to ensure that it is business friendly and equitable.
Exploration and production
Most exploration attention has been focused around the Taranaki Basin, which has attracted some of the world's most prominent explorers. Many experts believe that with fewer than 200 wells drilled since 1955, this basin is still in its infancy.
The area's East Coast Basin exhibits dramatic oil and gas seeps, and data has revealed numerous high-impact, multi-zone conventional targets, according to TAG Oil's (TSX:TAO) website, which also notes that the basin's "oil-rich tight source-rock formations are a widespread exploration target with major unconventional oil and gas potential." On the same note, New Zealand Energy's (TSXV:NZ,OTCQX:NZERF) website states that "[w]ith 300 known oil or natural gas seeps, the region has intrigued explorers for more than a century."
The country's Great South, Canterbury, Reinga/Northland, East Coast basins, along with deep-water possibilities of petroleum acreage, have also attracted significant interest as emerging basins of petroleum potential.
Oil production levels currently sit at 21 million barrels (mmbbls) per annum, while natural gas production is 158 billion cubic feet (Bcf) per annum, according to the latest figures provided by EnergyStream. Estimated oil reserves are known to be 180 mmbbls, with the potential to reach 527 to 11,161 mmbls. Gas reserves are known to be 4,600 Bcf, with the potential to reach 11,310 to 67,785 Bcf.
In 2011, oil was the nation's fourth-largest export product at a value of $2.2 billion.
Potential investment opportunities
TAG Oil is a production and exploration company with operations focused exclusively in New Zealand. Over the past three years, the company has recorded substantial oil and gas production and reserve growth through the development of several light oil and gas discoveries. TAG is actively drilling exploration prospects identified across more than 2.9 million net acres of land in New Zealand; in the East Coast Basin, it is aiming to explore and potentially develop unconventional resources that are believed to exist over its acreage. TAG notes that these formations have similarities to North America's Bakken source-rock formation in the successful Williston Basin.
Marauder Resources East Coast (TSXV:MES) is a junior player that also has interests in Canada, the Middle East and the Gulf of Aden. It recently announced that its wholly owned subsidiary has been awarded Petroleum Exploration Permit 53806 in the East Coast Basin of New Zealand. Marauder will be the operator of the permit and will hold a 50-percent working interest; the remaining 50 percent will be transferred to an international oil and gas exploration company based in Canada.
New Zealand Energy is engaged in the production, development and exploration of petroleum and natural gas assets in New Zealand. Its property portfolio covers approximately 2.27 million acres (including pending permits) of conventional and unconventional prospects in the Taranaki Basin and East Coast Basin of New Zealand's North Island. The company recently provided an update on its activities in the Taranaki Basin that highlights the commencement of continuous production at its Waitapu-2 well and the completion of operations at two wells on its Arakamu site.
Securities Disclosure: I, Adam Currie, hold no direct investment interest in any company mentioned in this article.
Related reading:
Undersea Phosphate Miner Secures Partner