Media Mogul Proposes $13 Billion Oil Refinery
Aug. 21, 2012 04:30AM PST
Energy Investing
Newspaper owner David Black's surprise announcement that his new company, Kitimat Clean, wants to build an oil refinery in Kitimat, British Columbia has raised a few eyebrows in the industry.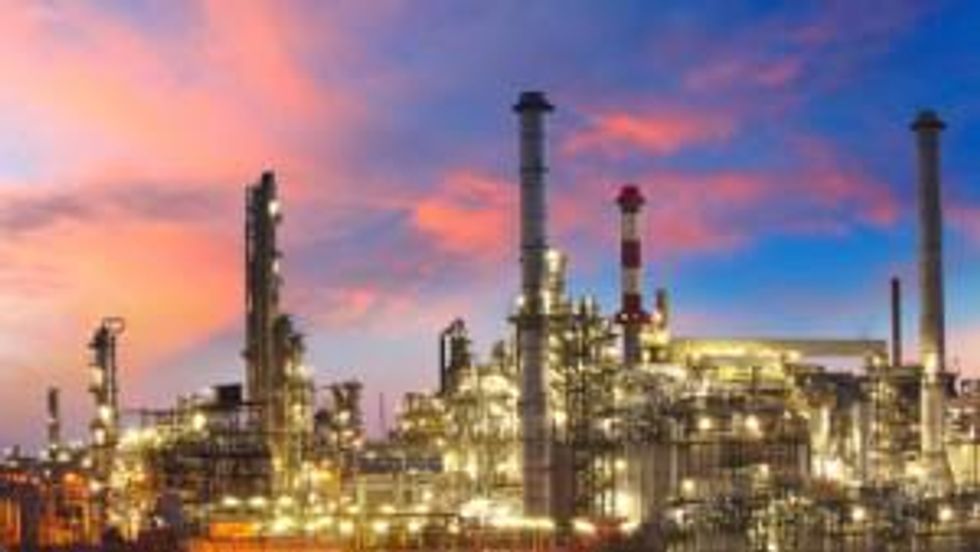 David Black — owner and president of Black Press, which owns newspapers throughout BC — has announced plans to construct a $13 billion oil refinery in the Kitimat area.
In a largely unforeseen move, the media executive has created a company, Kitimat Clean, and through it plans to build a refinery large enough to process all of the capacity from the Northern Gateway pipeline prior to it being shipped abroad. Until now, the 1,172-kilometer pipeline was set to transport oil sands crude from Northern Alberta to the port of Kitimat, BC, where raw product would be shipped to Asian markets on super tankers.
At a press briefing outlining the plan, Black stated that the plant will process up to 550,000 barrels per day (bpd) of dilbit (condensate diluent and Alberta oil sands bitumen), 240,000 bpd of diesel, 100,000 bpd of gasoline and 50,000 bpd of kerosene.
Groundwork has been done
The company confirmed that while news of the proposal has only just been released, it has been working on the concept for almost a year. It also confirmed that it has commissioned two consultant's studies that agree on methodology, costs and returns and has already briefed various levels of government that it believes will support the proposal. Enbridge (NYSE:ENB,TSX:ENB) is not backing the proposed refinery, nor are any other energy companies.
What makes this plan interesting is that it seems that Black has no hidden agenda — at least not yet. He has no backers, partners or investors and yet has still chosen to throw himself into the midst of one of the most divisive Canadian political issues. At a news conference on Friday, he noted that the project is not a great business investment for him personally, describing himself as a "quiet" environmentalist and labelling the proposal a move toward "nation building" and "the right thing to do for the province."
Last week, Kitimat Clean issued a press release outlining the motives behind, and vision for, the project. In the release, it confirmed that it is submitting an environmental assessment application to build an oil refinery in Kitimat.
"The refinery will be state-of-the-art and designed specifically for processing Alberta oil sands heavy crude oil. We want it to be the cleanest and greenest upgrading and refining site in the world," said Black. "We hope to begin construction in 2014 and conclude by 2020."
Refinery could provide "enormous" advantages for BC
The release also asserts that the refinery will provide four "enormous" advantages for BC and Canada in that it will remove the threat of offshore pollution from heavy crude oil spills, create temporary construction jobs, create many permanent jobs and result in a significant boost in public revenue as a result of "hundreds of millions of dollars of new tax revenues."
The release notes that there is a healthy market for refined product and that the main target market will be the Pacific Rim.
"They will be price competitive everywhere. For example they should result in lower prices for consumers in BC. A key opportunity, though, is to market to China which is the world's fastest growing oil market. As China's economy continues to develop it needs 500,000 additional barrels of crude oil per day each year. That is, its consumption is growing by the equivalent of the throughput of the Northern Gateway pipeline every year," it states.
Possible solution to environmental concerns?
Some view the refinery as a possible solution to ongoing concerns related to the Northern Gateway project. While the federal and Alberta governments have openly supported Gateway, opposition in British Columbia is gaining momentum following spills and accidents at other Enbridge pipelines.
BC Premier Christy Clark has ensured media focus by describing the project as "a very large risk" to the province with "very small" benefit, adding that she doubts whether British Columbians see the risk to the environment as acceptable. She has also sparked debate by demanding that the project adhere to certain points, including the successful completion of the environmental review process and the highest standards for the prevention and recovery of spills. Further, in what may be the most controversial point, Clark wants BC to receive a share of economic benefits commensurate with the risks taken on by the province, environment and taxpayers.
From a legal standpoint, Gateway does not need Clark's approval to proceed. Pipelines are under federal jurisdiction and the National Energy Board will be the body to issue approval, albeit subject to cabinet override. However, a refinery scheme like Black's will go a long way towards quashing some of the fears highlighted by Clark and her government.
In the release, Black added, "the new refinery will remove any threat of catastrophic offshore pollution from heavy crude oil/dilbit", while also reducing the number of tanker shipments off the coast due to the fact that the diluent in the heavy crude oil dilbit will be stripped out at Kitimat and piped back to Edmonton.
Unlike heavy crude oil, a spill of refined diesel, gasoline or kerosene would evaporate and require "no extensive remediation" if there were an accident, he said.
"This refinery will be built somewhere in the world"
Black also noted that if the Canadian energy sector is not willing to take advantage of this opportunity, somebody else will.
"This refinery will be built somewhere in the world. Our Kitimat refinery will be designed to have very low emissions. It will be fine tuned for the Alberta crude. It will incorporate the latest technology and surpass the latest environmental requirements. To the extent that it displaces oil refineries elsewhere, the planet will benefit," he pointed out.
"All older, and probably all newer, refineries are built to less stringent environmental standards than we now have in Canada. This is a case where Canadians can be good stewards for the planet by keeping the refinery 'in our backyard' and doing the job properly from an environmental point of view," Black concluded.
Skepticism remains
Meanwhile, Michael Dunn, an oil and gas analyst with FirstEnergy Capital, expressed his skepticism about the scheme, stating in a Calgary Herald article, "[i]f they don't want a pipeline to Kitimat I'd be surprised if they'd want a refinery. Assuming a pipeline doesn't spill, it would make for a cleaner harbour at Kitimat than a refinery on the water there."
Dunn also questioned the economic rationale for building a refinery in Kitimat, noting it makes more sense to build new plants on the US Gulf Coast or the Canadian and US East Coasts where there is already excess refining capacity.
Natural Resources Minister Joe Oliver confirmed that the federal government welcomes any project that boosts Canadian exports and jobs, but said that he will not pass judgement on the idea right now.
"The reason refineries haven't been built in Canada since the 1980s is because there hasn't been an economic case for them, and the private sector just hasn't seen the advantage," he said. "If he's serious it's presumably because he's pushed the numbers and come to a case. But I'm not in a position to know whether this is likely or not," The Herald reported.
Securities Disclosure: I, Adam Currie, hold no direct investment interest in any company mentioned in this article.
Investing News Network websites or approved third-party tools use cookies. Please refer to the cookie policy for collected data, privacy and GDPR compliance. By continuing to browse the site, you agree to our use of cookies.