Hurricane Harvey Shutters US Oil Refineries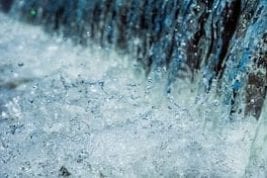 Hurricane Harvey has disrupted operations in Texas and the surrounding area, taking over 19 percent of US oil refining capacity offline.
Flooding caused by Hurricane Harvey, the most powerful hurricane to hit Texas in 50 years, has taken over 19 percent of US oil refining capacity offline.
The Gulf Coast, the coastline along which the Southern US meets the Gulf of Mexico, is home to about half the domestic refining capacity in the US. Texas can produce 5.6 million barrels of refined oil per day, while Louisiana can produce 3.3 million — in total, almost 3 million barrels per day of capacity is out of commission, with plant restarts expected to take at least a week.
Other parts of the oil supply chain have also been impacted by Hurricane Harvey. The ports of Houston and Corpus Christi are closed, and the US Army Corps of Engineers is surveying shipping channels and undertaking damage assessments at both ports. Operations at Corpus Christi are scheduled to resume on September 4, while a decision is expected this week on when the Houston port will reopen.

Oil and gas prices react
The refinery closures caused WTI crude futures to fall almost 3 percent on Monday (August 28) to reach $46.57 per barrel, the largest drop in two months. Meanwhile, Brent crude futures fell 66 cents, or 1.3 percent, to reach $51.75 per barrel by 11:18 p.m. PST on Monday.
The next day, WTI crude futures were down 13 cents, or 0.3 percent, at $46.44, and Brent crude futures were up 11 cents to close at $52. The gap between WTI crude futures and Brent crude futures increased to $5.92 a barrel that day, the widest distance in over two years.
While it might seem counterintuitive for oil prices to fall due to the hurricane, CNNMoney explains that "the historic storm has hammered demand by crude oil's biggest customers: refineries and American drivers." Essentially, far more refining capacity than oil production capacity has been forced offline, meaning that oil supply in the country is building up, not depleting.
"The eventual hit to U.S. oil demand will ultimately be larger than the impact on supply," the news outlet states. "That forces the price down, not up."
While oil prices have taken a hit due to Hurricane Harvey, the same can't be said for gas prices. The temporary loss of US oil refining capacity boosted Benchmark gasoline futures to a two-year high of $1.7799 per gallon on Tuesday (August 29).
Prices have gained over 8.5 percent since last Wednesday (August 23), when refiners began shutting down about 10 percent of the country's capacity ahead of Hurricane Harvey making landfall. The refinery closures have threatened to cause short-term undersupply of the fuel.
Major companies impacted
ExxonMobil's (NYSE:XOM) Baytown facility, the largest refinery in the US, has reportedly been damaged in the hurricane. The company has also shut down production at its Beaumont refinery due to high water levels. Both refineries are located in Texas.
Other companies that have stopped activity at Texas-based refineries include Royal Dutch Shell (NYSE:RDS.A) and Petróleo Brasileiro. Privately owned Explorer Pipeline said it will close two lines of a pipeline that runs from Texas to Chicago early on Wednesday (August 29), and LyondellBasell (NYSE:LYB) has reduced output at its refinery due to logistical constraints in the Houston Ship Channel.
Phillips 66 (NYSE:PSX) also shut down a refinery in Texas, but plans to provide as much fuel as possible from other plants and storage tanks. Valero Energy (NYSE:VLO) halted activity at two refineries in the Corpus Christi area before the storm landed, and it is not known when production will resume.
Magellan Midstream Partners (NYSE:MMP) has suspended much of its oil and fuel pipeline operations, while Motiva Enterprises plans to shut its Port Arthur plant, another large US crude refinery. The company has already reduced production by 40 percent as it deals with floodwaters.
Don't forget to follow us @INN_Resource for real-time news updates!
Securities Disclosure: I, Melissa Shaw, hold no direct investment interest in any company mentioned in this article.