Russia Inks Second Gas Deal with China, Lessening Dependence on Europe
Moscow is looking to turn away from Europe for new business and met with success over the weekend, signing a gas deal worth hundreds of billions of dollars with China.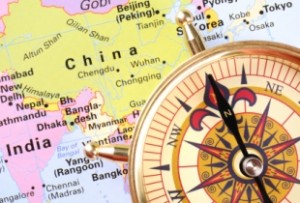 Russia signed a second energy deal with China on Sunday in a move aimed at lessening its dependence on European business partners. Thought to be worth roughly $400 billion, it makes China the nation's largest client for natural gas.
Gazprom (MCX:GAZP) and China National Petroleum signed the deal less than six months after agreeing to their first deal. Gazprom has confirmed that it will send 30 billion cubic meters of gas a year under the new agreement.
"Gazprom goes on boosting the cooperation with its Chinese partners. Power of Siberia, the world's largest project for gas supplies via the eastern route is well underway. Today the Framework Agreement has been signed for gas supplies via the western route. This legally binding document creates the necessary prerequisites for signing a gas purchase and sale agreement within this top-priority project," said Alexey Miller, chairman of Gazprom's management committee, in a statement posted on the company's website.
The deal gives China about a fifth of the gas it will need by the end of the decade, reports Bloomberg. Under the first deal reached between the two powerhouses Russia will send 38 billion cubic meters a year post-2018.
Market impact
When the first deal was announced, market participants thought it would help establish a benchmark for global prices. As the news of the second deal hit the market today, analysts were quick to jump on its short-term effects on the industry.
Gordon Kwan, head of commodity research at Nomura Holdings, told The Wall Street Journal that he believes the deal to be worth roughly $284 billion and a good deal for China.
"Given weaker oil prices and rubles, we believe China can extract even better terms on this second deal versus the first deal struck in May," he said.
But the good terms of the deal will have an impact on liquefied natural gas (LNG) competitors. Natural gas prices have been steadily climbing this month, but the announcement brought short losses.
Who needs Europe?
The deal may also be a sign that Russia is shrugging off the European sanctions that followed its invasion of Ukraine.
After all, it's becoming clear that the nation is not having problems finding other consumers for its products. Moscow is aiming to supply China with gas from Siberia via the Altai gas pipeline, the same route currently used to supply European countries.
"Taking into account the increase in gas supplies along the western route, the overall volumes of gas exported to China might exceed supplies to Europe in the medium term," said Miller in an interview with the Financial Times.
Impact for BC?
As countries look to develop their own LNG projects, the news of the deal could be a warning for British Columbia, which is pushing to turn its West Coast into a haven for LNG companies.
The province has introduced a tax rate and benefits for companies looking to start LNG projects, and it's goal is to become a long-term supplier of natural gas for China. But with China turning to other countries, the province may ultimately need to sweeten its LNG deals.
Securities Disclosure: I, Nick Wells, hold no direct or indirect investment in any of the companies mentioned in this article.
Related reading: