CSE Top 5: Mazorro Resources Top by Trading Volume Once Again
Hi Ho Silver, Amana Copper, Shoal Point Energy and Copper Reef Mining also saw high trading volumes on the CSE last week.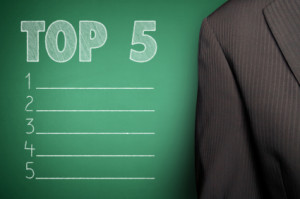 Last week on the Canadian Securities Exchange, several companies had an eventful week.

The top five junior resource companies on the exchange by trading volume were Mazorro Resources (CSE:MZO), Hi Ho Silver Resources (CSE:HHS), Amana Copper (CSE:AMA), Shoal Point Energy (CSE:SHP) and Copper Reef Mining (CSE:CZC).
Mazorro Resources
Mazorro concentrates on emerging exploration opportunities, particularly for gold in Quebec. It traded 2,240,200 shares last week to close at a price of $0.105.
On September 5, the company provided an update on its proposed acquisition of medical marijuana consultation and acquisition firm GrowPros, commenting that while it and GrowPros "continue to work toward the signature of a binding definitive agreement … there is no guarantee that such an agreement will be entered into."
Mazorro also outlined some key facts about GrowPros and the risks associated with the medical marijuana space, noting that the company is not yet licensed by Health Canada as a medical marijuana producer, but is completing the application. The anticipated timeframe for having that application processed and approved "cannot be reliably determined at this time."
Hi Ho Silver Resources
Hi Ho Silver Resources is a mineral exploration company focused on North America. The company traded 1,376,000 shares last week and closed at $0.015.
Most recently, on August 20, the company announced plans to start an exploration project at its Quebec-based Grasset Dome property. It is located adjacent to Balmoral Resources' (TSX:BAR) recent nickel–copper–PGEs Grasset discovery.
Amana Copper
Last week, Amana Copper traded 1,174,000 shares to close at $0.07. Formerly known as Titan Goldworx Resources, the company is focused on copper in Canada.
Amana hasn't put out any news recently, but back in May it signed an agreement to acquire a 70-percent interest in the Baya mining project, a producing cobalt-copper project in the Democratic Republic of the Congo. Baya contains three pits and is hosted by a concession that covers 11 square kilometers. There is a secondary cobalt oxide layer 5 meters below the surface.
Shoal Point Energy
Petroleum exploration and development company Shoal Point Energy traded 1,074,500 shares last week and closed at $0.01. It's focused on exploring the Green Point Shale, which it believes is "one of the largest undeveloped oil resources in North America."
Shoal Point has not released any news recently.
Copper Reef Mining
Copper Reef Mining has no long-term debt and focuses on mineral properties in Northwest Manitoba and Northeast Saskatchewan. All of its properties are solely in the exploration stage.
The company also has an underlying royalty of $0.75 per tonne from the McIlvenna Bay deposit and a 2-percent net smelter royalty on the Bigstone copper deposit, the Balsam deposit and "other small properties."
Copper Reef traded 507,000 shares last week to close at $0.025.
Related reading: 
CSE Top 5: Prescient, Mazorro Take the Lead on Cannabis News