W Resources: Near-term Tungsten Production
W Resources is working on starting production at its La Parrilla tailings project in Southwest Spain.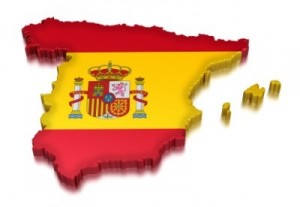 When it comes to European tungsten exploration and development, there are definitely some household names: Wolf Minerals (ASX:WLF), Blackheath Resources (TSXV:BHR) and joint venture partner Avrupa Minerals (TSXV:AVU), Colt Resources (TSXV:GTP) and Almonty Industries (TSXV:AII).
And while those companies have gained their fair share of investor focus in the tungsten space, tungsten and gold exploration company W Resources (LSE:WRES) has been quietly working on starting production at the La Parrilla tailings project in Southwest Spain.
At the end of February, the company announced that all equipment had arrived to the project site, also noting that construction of the concentration plant had come to an end. For the first week of March, W Resources was targeting testing and commissioning.
Michael Masterman, chairman of W Resources, is pleased with the progress at the project site. "It has been a sterling effort by the team to get the plant complete and we have had to grapple with some final equipment delivery delays, which is of course frustrating," he is quoted as saying in a press release.
Once W Resources brings La Parrilla into production, the expectation is that roughly 26,000 metric ton units (mtu) of tungsten concentrate and 26 tonnes of tin will be produced per year over a three-year period. The tailings project has a JORC-compliant resource estimate of 1 million tonnes grading 0.12-percent WO3.
A recent note from Edison, an investment intelligence firm, states that the La Parrilla project is expected to generate somewhere in the area of £2 million in EBITDA per year given a benchmark APT tungsten price of US$350 per mtu. W Resources will be able to use the cash flow from the tailings project to further its flagship tungsten project. The company will also be able to finalize its acquisition of the La Parrilla tungsten mine, which has two outstanding payments totaling €1.8m due in 2014 and 2015.
Historical data shows that 7 million tonnes of tungsten ore was processed and produced at the La Parrilla tungsten mine between 1968 and 1986. W Resources acquired the mine in August 2013 and is planning for production in 2017. The project has a recently completed JORC-compliant resource estimate that indicates the deposit holds 47 million tonnes of WO3 at a grade of 0.09 percent for total contained tungsten metal of 40,000 tons in the inferred category.
The project will be low capex, and according to an October research note by Edison, has the potential to supply somewhere in the area of 226,000 mtu per year of tungsten concentrate to an undersupplied market.
W Resources plans to release a feasibility study for the project during the second half of 2014.
Securities Disclosure: I, Vivien Diniz, hold no investment interest in any of the companies mentioned. 
Related Reading: