Tungsten Demand on a Downswing to 2018; Non-Chinese Tungsten to be Significant
Roskill sees tungsten demand slowing into 2018, but that doesn't mean the whole sector is going to suffer.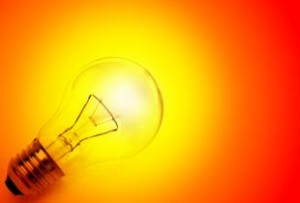 Tungsten demand is waning, says Roskill, whose most recent tungsten market outlook foresees demand slowing to 2.6 percent per year until 2018. That slowdown is to come as one of the metal's most well-known applications — filaments in lightbulbs — falls out of favor. However, despite the firm's lackluster overall outlook, it seems that tungsten demand for alloys and hard metals is slated to do well. 
Tungsten demand stemming from the lighting applications industry is slated to drop by about 5 percent per year over the next four years. In 2013, tungsten demand from that sector accounted for about 12 percent of total demand. Roskill's report does, however, note that newer lighting technologies require greater volumes of refractory tungsten alloys, which will bolster demand from the alloys sector.
Despite the lagging demand from lighting applications, Roskill does see some growth coming from the automotive sector, particularly in North America, China and Europe. Demand for cemented carbide products is expected to increase by 3.6 percent per year into 2018, which will increase its overall marketshare of tungsten demand. Furthermore, Asian demand, primarily from China, is expected to increase to 52 percent by 2018 from 48 percent in 2013. Roskill's expectation is that China's demand for tungsten will outpace European and North American tungsten growth.
On the back of demand ebbing and flowing, tungsten prices are also expected to see a downward slide in the coming years.
"After peaking in 2011 and spiking again in 2013, tungsten prices are forecast to fall throughout 2014 and early 2015. Improving availability of raw materials from new mine projects is increasing oversupply pressure in the market," Roskill notes.
Although demand is slipping on some fronts, it is increasing on others, and lower prices will likely have an impact on developing assets. That will inevitably aid in balancing out the market as availability of supply will become a concern.
To that, Roskill adds that the "focus may shift to the cost position and viability of specific mining operations, including China where lower costs have previously insulated suppliers from lower prices." The firm also states that non-Chinese tungsten supply is going to become more significant as projects line up to come online by 2018.
Company news
Almonty Industries (TSXV:AII) has entered into a binding agreement for the acquisition of the Wolfram Camp tungsten and molybdenum mine from Deutsche Rohstoff (ETR:DR0) for $18 million. Per the terms of the acquisition agreement, Almonty will issue roughly 12.2 million common shares for $0.86 per share for an approximate amount of C$10.5 million. That will subsequently be translated into a shareholding of 24.9 percent of Almonty's issued stock.
For the remaining $7.5 million, Almonty will issue a convertible debenture to Deutsche Rostoff with a maturity of 2.5 years and a coupon of 4 percent. The debenture may be converted into shares at a conversion price of $1.45 per Almonty share.
Blackheath Resources (TSXV:BHR) closed an oversubscribed non-brokered private placement for gross proceeds of $1.3 million, issuing 5.2 million units priced at $0.25 per unit.
The company's president, Alexander Langer, commented that the company has "closed two oversubscribed financings in less than six months. We feel we are well capitalized and expect to be able to achieve our corporate goals for 2014."
Blackheath has also signed on Shining Capital and ShanDongLin Investments as shareholders. Langer noted that "[b]ringing in two large funding partners in Shining Capital and ShanDong DongLin validates our vision that Blackheath Resources is poised to take significant steps forward in the coming years. We welcome the addition of these great organizations and look forward to continuing our partnerships in the years to come."
Securities Disclosure: I, Vivien Diniz hold no investment interest in any of the companies mentioned.