Malaga is a western tungsten producer and recently began trading on the OTCQX. But why should investors be interested?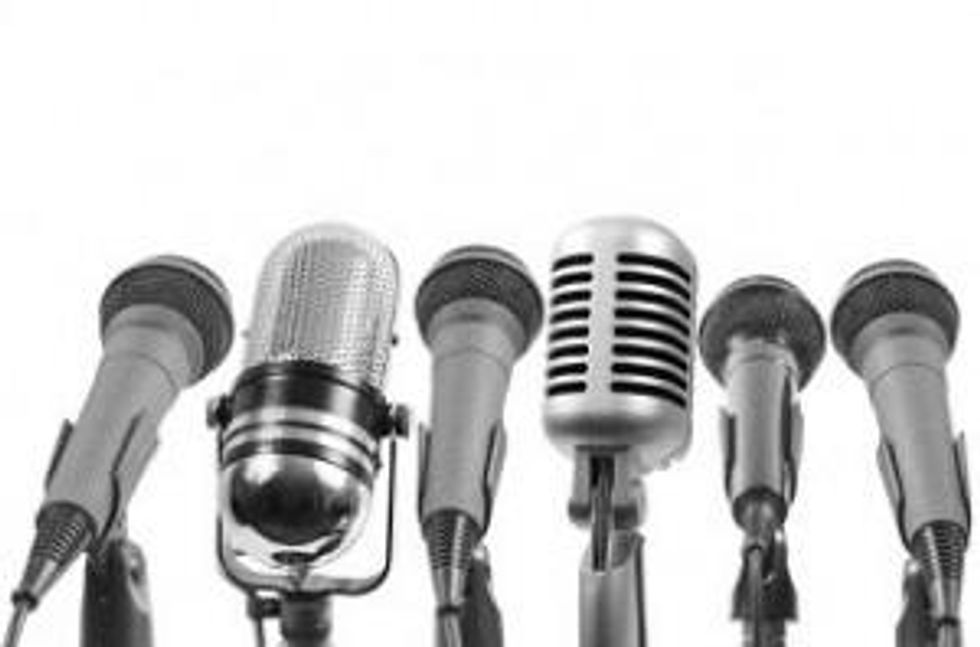 Malaga (TSX:MLG,OTCQX:MLGAF) is one of only a few western tungsten producers. Though Malaga currently has one mine and one customer, Pierre Monet, recently appointed CEO and President of Malaga, says that the company is profitable and he is very optimistic about its future.
Malaga purchased the Pasto Bueno tungsten mine in Peru in 2005 and restarted production in 2007. The company produced 72,000 metric ton units (MTUs) in 2010 and turned a profit for the first time in Q4 of that year. Malaga expected to produce 80,000 MTUs in 2011, but that didn't turn out as planned.
"We had contractors who lost staff so we didn't have the right number of people in Q2 and Q3," says Monet. "But, we increased wages and improved the work camps and now the problem is solved. We should produce about 60-65,000 MTUs this year and be back to about 70,000 MTUs in 2012."
Despite lower than expected production, last month Malaga released its Q3 results, reporting a profitable quarter. The company had a net income of $2.0 million, increasing $2.9 million compared to the Q3-2010 net loss of $0.9 million.
Exploration and expansion
Malaga is currently mining tungsten from six veins. However, Monet identifies expansion as one of the company's top priorities.
"The [former] Peruvian owners did not do any exploration," he told Tungsten Investing News (TIN), but "Malaga has identified 78 veins with 25 deemed significant."
Furthermore, the company's exploration efforts have yielded better than expected drilling results in an area called the Mantos.
"The findings show something much different from our current mine. In addition to tungsten, there are other minerals such as gold, copper, tin, and bismuth," Monet said." "The tungsten is also a higher grade than the .7 percent we are currently mining. The first drilling hole was 1.19 percent, but the results may be even higher."
"We have two machines drilling," he continued and we are looking to add another machine. It's possible we may have a few million tons of tungsten out there. The Mantos could become a mine of its own."
Being a low cost producer
Part of Malaga's competitive strategy lies in its low production costs. Malaga announced the cash cost of production in Q3 was $178 per MTU, higher than last year's Q3 costs of $131, but the average reference selling price of $454 was also above the Q3-2010 price of $240.
Monet explained that Malaga saves money in part because they recover tungsten from wolframite through gravity and magnetic separation, which eliminates expensive chemicals and equipment.
They have their own hydroelectric dam so they only rely on the national power grid for about 25 percent of their electricity. Monet estimated that energy costs would probably be three times higher otherwise.
He also revealed that Malaga has a goal to build a second hydroelectric facility, a project that could begin next year.
"Our goals include having access to additional electricity that allows us to control costs," he said. But, the new plant will generate more than we need. We are not going into the electricity business, but we may be able to sell power to the national grid or directly to customers because you can do that in Peru. That is money which will be reinvested in our mine."
Another project Malaga is focused on in hopes of making operations even more efficient is a new tailings pond, which should be complete by the end of this year.
"By adding new screens that capture smaller fines now going to tailings, we can recover more tungsten" Monet said. "We could have about 3,600 MTU more if it is in place next year and we could generate at least $1 million more."
New investment option to expand interest
In October, Malaga began trading on the OTCQX International. Monet hopes this will provide the US investors' access to an important strategic metal.
"People are more aware of tungsten and we wanted to make it easier for them to trade instead of having to go to Canadian markets. Now, we plan to go back to the States to tell investors more about Malaga" he stated.
As investors get familiar with the company, there are some concerns they may raise and TIN sought clarity on these issues.
TIN: In 2009, Malaga signed an off-take agreement with Global Tungsten Powders (GTP) entitling them to all of the tungsten produced at Pasto Bueno until 2014. Given that tungsten is a scarce mineral and demand is growing, what do you say to individuals who are skeptical of that decision?
PM: When we signed the offtake agreement we were happy to have it. [Our sale price to GTP] is not a fixed price, so we don't have a floor or ceiling. Our contract entitles us to a percentage of the APT price reported on LME, so we benefit from current market prices.
I should also point out that they [GTP] were willing to finance $5 million upfront when we wanted to expand. When they lent the money in 2009 we had only 14 months of reserves. Our reserves are now for about 15 months and we have 3 ½ years measured resources and 10 years inferred.
Also, because we had that agreement during the crisis of 2009-10, we didn't have to cut supply. We sold it all to GTP, even during our expansion.
TIN: There are many people who believe that China controls and has the power to manipulate the tungsten market. They believe China has and may once again flood the market with cheap tungsten thereby crushing competition.Given this risk, how can Malaga dispel those fears and convince investors it is safe to put their money into a western tungsten company?
PM: We hear that too. It's a possibility, but I don't see it happening. There are a lot of people who don't want to fully rely on China.
Also, the Chinese understand that there is no value in flooding the market now. Tungsten
It would be very surprising if they went back to what they did 20 years ago. It would reduce the cost for everyone. They would penalize themselves the most. But, even if they did, our cost structure would support that.
I, Michelle Smith, do not hold equity interests in the company mentioned in this article.
Investing News Network websites or approved third-party tools use cookies. Please refer to the  cookie policy for collected data, privacy and GDPR compliance. By continuing to browse the site, you agree to our use of cookies.