Tungsten Investing News spoke with Hallgarten & Company mining strategist Christopher Ecclestone about the current tungsten market in light of recent changes in China.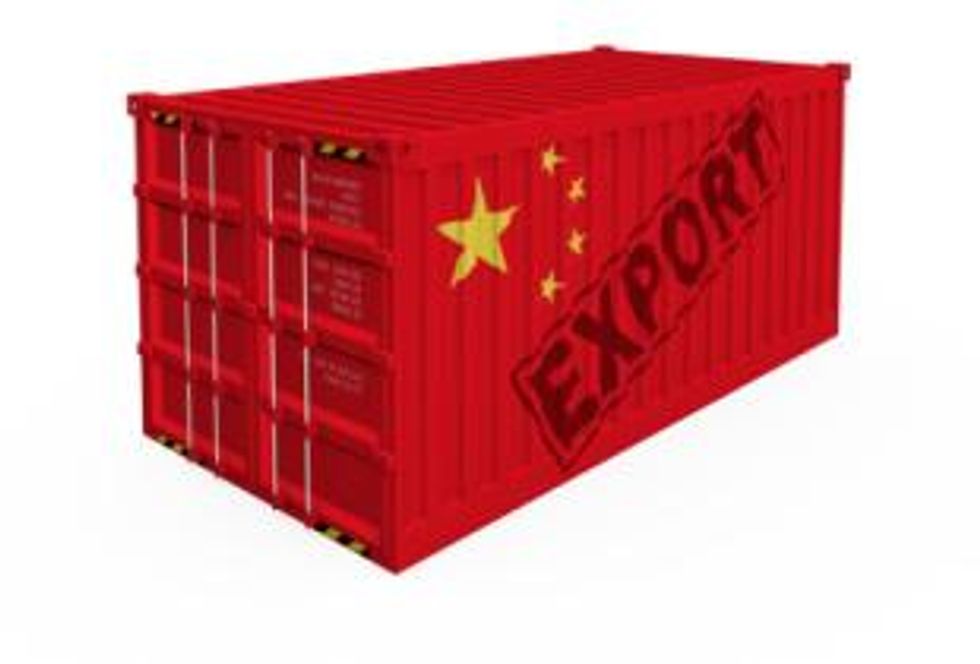 A buoyant price, steady demand, and dwindling supply from its main producer, China, have put tungsten on the radar of critical metals investors. As one article recently pointed out, legendary investor Warren Buffett – who won't invest in gold, but through a subsidiary of Berkshire Hathaway dumped $35 million on Woulfe Mining, a tiny tungsten junior in South Korea – must be on to something.
The fundamentals for tungsten, a crucial ingredient in toolmaking, including oilfield and mining drill bits, are indeed impressive. The metal that sold for around $50 a tonne in 2000 is now changing hands for $400/t, an eight-fold increase. For years China has had a lock on the supply of tungsten, producing some 80 percent of global consumption, but that is beginning to change as the country implements export restrictions and suspends mining permits in an effort to protect its domestic market. Other countries with tungsten deposits include Russia, Canada, South Korea, Bolivia, Austria, and Portugal – opening up possibilities for juniors eager to crack the Chinese monopoly. Tungsten, however, is not exactly easy to find. The British Geological Survey ranks it among the scarcest elements on earth – rarer than even rare earths. As supply tightens, the demand for the brittle grey and white metal is equally compelling. Tungsten is the hardest metal on the planet, 100 times more resistant than steel, and toolmakers have no substitute for it.
In this exclusive interview, Tungsten Investing News speaks with Christopher Ecclestone, a mining strategist at Hallgarten & Company, who examines the current market for tungsten particularly in light of recent changes implemented by China.
Tungsten Investing News: The tungsten market is under similar pressure to rare earths in that China controls the majority of supply. However, depleted reserves and rising domestic demand have led China to restrict its exports; can you help investors understand what this means for the tungsten market?
Christopher Ecclestone: It's good news for tungsten. I think that the situation in China is one where China has depleted a lot of its tungsten assets over the years by predatory pricing and has dissipated the value of what they have left. Now they've suddenly realized that if they want to have a serious machine tool industry in the future, they need to have a lot of tungsten. And selling it to foreigners does not achieve that goal.
I don't think that China is trying to hike the price of tungsten. But I think that they are just saying "well we're going to get keep our tungsten for ourselves and you can go look for your own somewhere else." The effect of that has been to remove what has been 20 to 30 years of Chinese dumping and now the tungsten price has bounced up.
TIN: Why is it that despite its growing demand for tungsten, China suspended its tungsten mining licences. Why would China suspend tungsten mining if they have an increasing demand?
CE: II think that what the Chinese are doing with their philosophy for creating national champions, the smaller mines are being closed down. I think we need some more quality about that statement there. We need to know whether these are really small deposits that would merit really small licences or small resources that they are stopping from operating, because that might be more like what is going on. The Chinese have done that in rare earth, they have done that in coal where they have come around and said there are too many mines in this sectors, the best way that we can control things is to have a sheer reduction in the number of licences out there where people are producing. You can't control the market if there are 300 producers, but you can if there are 30, or three.
TIN: With the mine licences expiring at month end, there have been announcements of world class tungsten discoveries in China. Do you think we will be seeing a lot more of these new deposits in the near future?
CE: I think that if the Chinese are finding tungsten deposits they are keeping them in the ground for a rainy day.
TIN: Do you think we will see more companies coming into the tungsten market to face-off with China's stranglehold on tungsten supply?
CE: Well there are enough of them already and very few of them are actually going into production. We have Malaga (TSX:MLG), and North American Tungsten (TSXV:NTC) in production; Woulfe Mining (TSXV:WOF) is not in production. So nothing is happening. A lot of the other companies are talking about it, but they are not doing much.
I would not be surprised if these projects, like the ones in Australia, Canada, Spain, are going to have to wait until an offtaker comes along and says 'Okay, here's $20 million, sell us 70% of your production over the next three years." I think that's what we will be seeing more of, because no matter how good the metal is, the financing environment is pretty dire.
TIN: Will new supply from China reach the global market? Or will China meet its own needs with the new supply?
CE: I think that China will be keeping their tungsten for themselves. I don't think that we will be seeing any surge of tungsten onto the global market from the Chinese.
China is sort of out of the equation at this point. They are neither a buyer nor a seller. So the rest of the world will have to work out how it will get its own supply.
TIN: Which juniors have a good chance of success?
CE: Well provided they get their financing, Woulfe Mining, the other Wolf (ASX:WLF), which is listed in Australia, Colt (TSXV:GTP) and Largo (TSXV:LGO) – they are probably the next ones to come up.
One of the problems that North American Tungsten has is that is going to be pretty hard for them to raise capital,, because what they need is really big piles of money to move forward their next project which is the MacTung. That's going to be tough and that would be a big supply but it's probably not going to happen.
Then there are a few smaller ones like King Island Scheelite (ASX:KIS), which also involves $100 million. There is also Carbine Tungsten (ASX:CNQ) with its Mt Carbine project- that might happen.
TIN: Do you think we will see a lot more investment interest in tungsten, like the IMC deal that is being worked out with Woulfe Mining at the moment?
CE: Yes. I think we will see more of them, but who could predict what they will be. No one would have predicted that a steward subsidiary of Berkshire Hathaway would do a deal like that with Woulfe Mining. No one expected that; it came out of nowhere. There are going to be companies that are obscure to the rest of us, but big in machine tools or drills that are going to be financing people to make sure that they get an ongoing supply.
Companies like the big Japanese trading houses in the world like Sojitz and Marubeni are getting in position. It's not just going to be end users; it's going to be trade houses as well.
TIN: What should investors take away from the current tungsten market?
CE: The tungsten market is great; it's got great perspective. There would probably be a little bit more fire under it if the global economy was looking better, but otherwise it's all fine. If the price can hold up when times are this bad, imagine what it could do if the market was good. There is still lots of oil drilling going on, with fracking, and a lot of mining drilling going on. All these things take tungsten.
TIN: Thank you for speaking with us.
CE:  Thank you.
Investing News Network websites or approved third-party tools use cookies. Please refer to the  cookie policy for collected data, privacy and GDPR compliance. By continuing to browse the site, you agree to our use of cookies.