Tellurium Sluggish Despite China's Solar Growth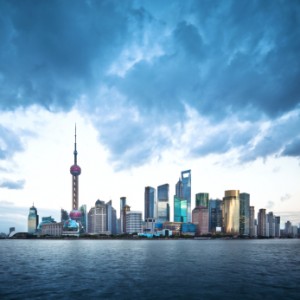 In early January, the Chinese government announced that it will increase its installed solar energy capacity by 50 percent; in doing so, it will become the world's largest solar market.

As part of a five-year plan, China plans to install 10 gigawatts (GW) of solar panels, with the intention of hitting an installed capacity of 21 GW by 2015.
The government's announcement sent solar company stocks higher as investors looked for news to spark what has been a gloomy solar market. The prospect of growing solar panel demand reflects well on tellurium producers' profits, which rely on demand for cadmium-telluride (CdTe) panels, a dominant solar panel design in China.
But despite the prospect of growing demand — and trenchant financial and policy support from the Chinese government — significant overcapacity in the solar supply chain and continued sluggish foreign demand make a turnaround in solar panel and tellurium demand unlikely.
Last year, panel prices fell by 30 percent, virtually erasing firms' profits and bringing tellurium prices down, Reuters reported.
II-VI (NASDAQ:IIVI), a Pennsylvania-based supplier of critical metals and tellurium to solar panel producers like First Solar (NASDAQ:FSLR), has also been hit by the solar market slide.
The company saw its second-quarter profits slip 8 percent year-over-year, reporting that softening demand in some areas and lower index pricing of metals like tellurium were key drivers of the decline.
II-VI's president and CEO, Francis Kramer, said in a call to investors that reduced demand for tellurium and selenium, as well as start-up challenges with its new product line, both contributed to lowering its profits this quarter.
Kramer added that tellurium demand was down "due to a slowing in the photovoltaic market attributed to a large build-up of tellurium inventory in the supply chain."
The company reported volatility in the tellurium index price during the second quarter; it started at $110 per kilogram, increased to $120, then slowly dropped back to $110 per kilogram by the end of the quarter. The index price changes, combined with the timing of raw material deliveries, resulted in an inventory write-down of $800,000 for the quarter.
Tellurium's future role
Despite the current oversupply of CdTe solar panels and falling tellurium metal prices, tellurium has been labeled a critical metal due to its relative scarcity and growing importance to the renewable energy economy.
A number of companies are exploring and developing tellurium resources, including Vancouver-based Deer Horn Metals (TSXV:DHM) and California Gold (OTCBB:CLGL), but growing supply will be only one part of tellurium's increasing role in technologies and materials of the future.
In a nod to the importance of the metal, the US Department of Energy (DOE) has made tellurium a focus at its newly minted Critical Materials Hub.
The Hub, according the DOE's press release, will combine basic and applied research with engineering to accelerate scientific discovery in critical energy areas. It will be one of four other energy innovation hubs developed by the department.
The Hub will initially focus on developing solutions to shortages for technologies — including electric-vehicle motors and batteries, wind turbines, energy-efficient lighting and thin-film solar cells — that use critical materials like tellurium, lithium and rare earth metals like europium.
While the tellurium market continues to take its lumps, it is evident that major economies, such as China and the United States, have plans to make sure tellurium supply will be available to meet growing demand.
Securities Disclosure: I, James Wellstead, hold no direct investment interest in any company mentioned in this article.
Related reading: 
Cadmium-telluride Solar Panels Ready for Rebound