Despite the challenge of finding tellurium a handful of countries have experienced a surge in mining interest. While this select group has reserves of tellurium, an even smaller number is extracting and refining the semiconductor in significant enough numbers to publish annually.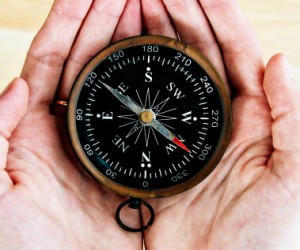 Earlier this year a group of Massachusetts Institute of Technology astrophysicists discovered the first stellar traces of tellurium in three 12-billion-year-old stars. Scientists anticipate that the discovery will help them understand the evolution of tellurium and how tellurium came to be on Earth.
The challenge of mining and refining significant quantities of tellurium is not unlike probing the infinite darkness of outer space for minute quantities of the element. Unlike rare earth elements, tellurium really is very rare. With a crustal abundance of 0.001 parts per million (ppm), the element used in semiconductors is much more scarce than gold and any of the rare earths.
Despite the challenge of finding the tellurium, a handful of countries have experienced a surge in mining interest. While only a select group of countries has tellurium reserves, an even smaller number is extracting and refining it in significant enough numbers to publish annually.
What follows are some key areas where tellurium is receiving increased mining attention as well as an overview of upcoming tellurium projects.
Sweden
A country with high concentrations of tellurium, Sweden has been a strong contributor to global tellurium production for years. In particular, the Kankberg gold mine operated by Boliden (FWB:BWJ) is one of the main reasons tellurium production has increased in the last decade. The company announced last year that it would add 41 tonnes of tellurium ore annually to the global market.
Tellurium concentrations at Kankberg are fairly strong, averaging 186 grams per tonne (g/t), and will be mined alongside gold from mid-2012 to 2020. The 41 tonnes to be produced annually represents just under 10 percent of current global production levels, boosting Sweden to one of the top tellurium mining locations in the world.
Canada
Not to be outdone, with 800 tonnes of known tellurium-containing copper reserves, Canada has unveiled an arsenal of new tellurium projects. British Columbia has a number of highly-mineralized, tellurium-supported copper and gold prospects hat could contribute significant amounts of tellurium ore to international markets.
Deer Horn Metals (TSXV:DHM) is leading Canada's charge into tellurium expansion with its property in central-west BC. With indicated reserves showing tellurium concentrations ranging from 130 to 200 g/t, the Deer Horn property has the potential to contribute significant tonnage to world markets. A recent airborne survey confirmed the existence of the mineral.
Other companies are still proving up the resources of the northwest coast, with Jet Gold's (TSXV:JAU) Big Hammer property, located 13 km south of Terrace, aiming to produce tellurium as a by-product of gold and copper, boosting the company's average ore value.
Further south, in the interior of the province, Kingsman Resources (TSXV:KSM) has shown the promise of  potentially economical mined and un-mined veins capable of producing consistent concentrations above 100 ppm. Values within the 1,000 ppm range have been identified in the higher-grade gold ore.
China
China is also a significant source of tellurium production. As a wholly-owned Chinese subsidiary of Apollo Solar (HKG:0566), Sichuan Apollo Solar S&T Co., based in Chengdu, Sichuan province, is a tellurium-focused miner and refiner that was developed to bring tellurium-based metals to the electronics market.
Sichuan Apollo Solar owns one tellurium mine at Dashuigou in Sichuan province and has the mining and exploration rights to another in Shimian, Majiagou. These two mines are said to produce tellurium at significant enough quantities to make them two of the few mines in the world where tellurium is the primary commodity of economic interest.
Securities Disclosure: I, James Wellstead, hold no direct investment interest in any company mentioned in this article.