Critical Metals
Tantalum Uses
Jul. 22, 2015 02:00PM PST
Here's a closer look at some of the main tantalum uses today.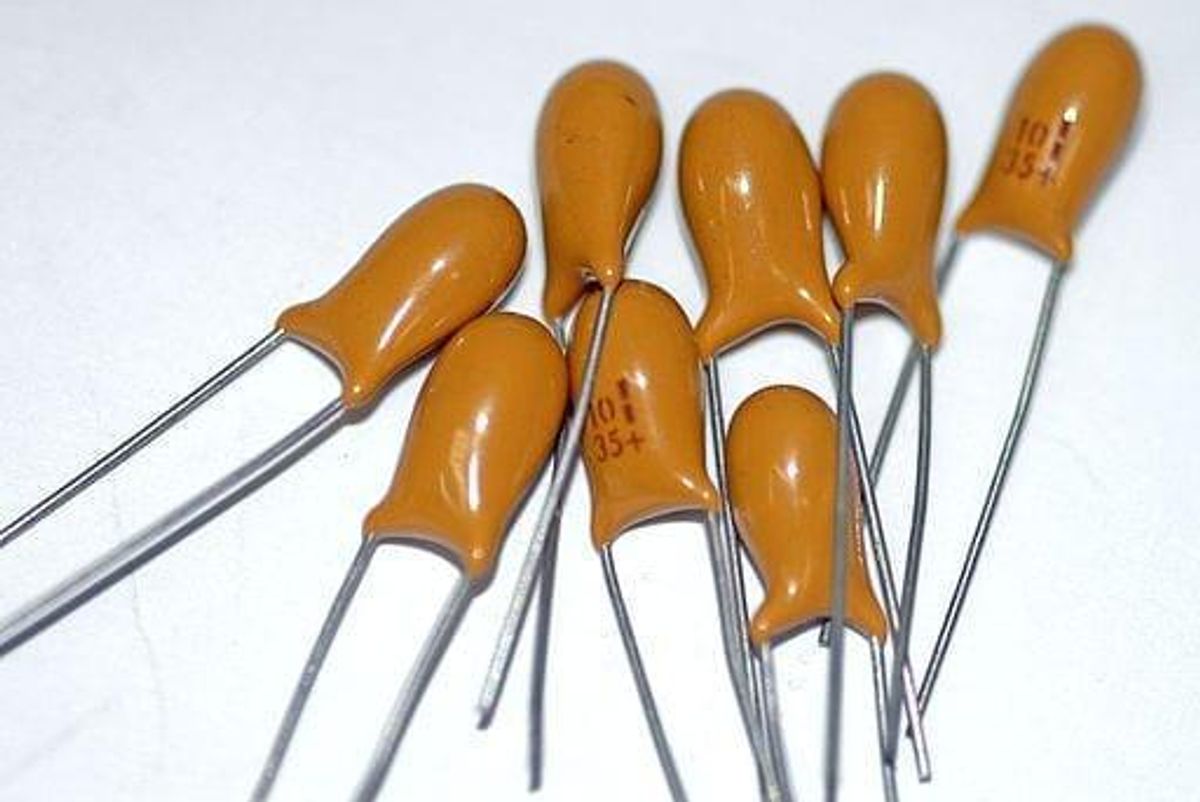 From electronics to surgical implants to high-strength alloys, tantalum uses are more common than you'd think.
Tantalum is highly resistant to corrosion, has a high melting point and is extremely ductile, meaning that it can be drawn into thin wires. Furthermore, the metal is non-toxic and causes no immune response in humans, so tantalum uses include applications in medical devices and other areas of healthcare.
Here's a closer look at some of the main tantalum uses today.
Tantalum uses: capacitors
The lion's share of tantalum demand comes from the electronics industry, with capacitors in particular leading the charge. According to the US Geological Survey, tantalum capacitors accounted for 60 percent of the metal's use worldwide in 2014.
In a tantalum capacitor, tantalum acts as the anode. The metal's ductility also allows for a very thin oxide layer, which acts as the dielectric, or insulating layer. That results in a higher capacitance value vs. volume, superior frequency characteristics and better stability over time, as Capacitor Guide explains.
The properties of tantalum have made it possible to produce increasingly tiny capacitors, which is key for smaller hand-held electronic devices such as cellphones and tablets.
Tantalum uses: semiconductors
As Global Advanced Metals notes, tantalum plays a key role in state-of-the-art semiconductors. "Using the physical vapor deposition (PVD) process, tantalum is "sputtered" onto semiconductor substrates to form a thin film diffusion barrier to protect the copper interconnects," the company's website explains. "Tantalum sputtering targets are used in a variety of other products, including magnetic storage media, inkjet printer heads and flat panel displays."
Tantalum uses: metal alloys
Tantalum is used to improve strength, ductility and corrosion resistance in metal alloys. Tantalum alloys are commonly used in turbine blades, but can also be used for liners in piping, valves and other vessels. Global Advanced Metals states that tantalum is often used to produce nickel-based superalloys.
Tantalum uses: surgical implants
As tantalum causes no immune response and is non-toxic, the metal is ideal for use in surgical implants. As this article on joint surgery in New Zealand explains, implants that use ceramic or plastic together with metals such as tantalum or titanium have provided a huge improvement over earlier metal-on-metal implants. While metal-on-metal devices resulted in damaged tissue and recalls, roughly 80 to 90 percent of patients have kept their original plastic/ceramic and metal implants for over 20 years.
The Royal Society of Chemistry notes that tantalum is used in other medical applications as well, such as in skull plates, or in woven gauze to bind abdominal muscles.
The need for tantalum
With all of those tantalum uses, the metal is highly sought after. However, tantalum is extremely rare, averaging only 2 parts per million in the Earth's crust. A large portion of the world's tantalum is produced in the Democratic Republic of the Congo (DRC), and as such, the metal is the subject of plenty of controversy with regards to conflict minerals.
Still, there are a few junior exploration and development companies hoping to develop tantalum projects outside of the DRC. Critical Elements (TSXV:CRE) holds the Rose tantalum-lithium project located in Quebec's James Bay region, while Commerce Resources (TSXV:CCE) holds the Blue River tantalum and niobium deposit in British Columbia.
Meanwhile, Pilbara Minerals (ASX:PLS) is moving ahead with its Tabba Tabba and Pilgangoora tantalum-lithium projects in Western Australia, while Gippsland (ASX:GIP), is looking to start production at its Abu Dabbab tantalum-tin-feldspar project in Egypt by 2016.
 
Securities Disclosure: I, Teresa Matich, hold no investment interest in any companies mentioned. 
Investing News Network websites or approved third-party tools use cookies. Please refer to the cookie policy for collected data, privacy and GDPR compliance. By continuing to browse the site, you agree to our use of cookies.