Rare Earth Processing: Mastering the Art
By Michael Montgomery—Exclusive to Rare Earth Investing News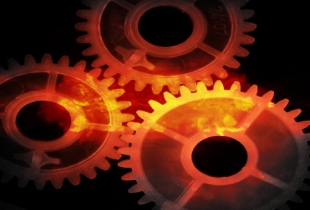 Rare earth element mining companies face their largest challenge in processing and separating the individual elements. Many industry insiders have cited the one factor in any potentially profitable rare earth operation; economically processing and separating pure rare earth oxides. Unlike most other metals, the process to extract individual elements takes around one hundred steps, an act of art and science.
"The production of high-purity metals is as much an art as it is science and engineering. It requires diligent attention to operational details and mis-steps that can contaminate, and thus ruin the end product… One learns how to purify metals by doing it, not by reading manuals," stated rare earth industry expert Jack Lifton, for Technology Metals Research.
In an interview with Rare Earth Investing News, David Vinokurov from Stans Energy Corp. (TSXV:HRE) talks about the challenges of rare earth processing.
The lack of rare earth processing expertise in the west is largely due to China's low cost production that drove western companies out of business. "There is a 20 year knowledge gap. When the Chinese cornered the market in the early 90's, the rest of the world moved on to something else," stated Vinokurov.
China's rare earth mineralogy plays into their lower cost processing. "Their ionic absorption clays lend to a fairly easier separation process. Because the clay is soluble, basically, you have to pour a combination of chemicals then extract the elements through the liquid," stated Vinokurov. This is of course a simplified explanation; there are multiple steps, involving upwards of 1000 cycles in separation tanks depending on the purity the customer requires and the process is a challenge to master. However, the processing of rare earth elements with a hard rock deposit is more challenging, and costly.
"Mining is — believe it or not — the absolute easiest thing we do. Once we pull it out of the ground, that's when things get complicated," stated Mark Smith, CEO of Molycorp (NYSE:MCP).
Bastnaesite and monazite ores are the most common REE producing deposits outside of China. Bastnaesite ore bodies require the mechanical crushing of the ore down to a fine powder that is subjected to a heavy acid/solvent extraction process. This is where the complexity of processing takes place with hundreds of steps and upwards of a thousand tanks, in large scale operations, to extract the pure rare earth oxides.
The process to extract thorium and lanthanides from monazite ores requires heavy solvents and heat in a process called Acid Opening. A new process called alkaline opening, "uses a hot sodium hydroxide solution at about 140 °C. Alkaline opening allows the thorium phosphate to be recovered as crystalline trisodium phosphate. The remaining lanthanide/thorium hydroxide mixture is treated with hydrochloric acid which creates a liquid solution of lanthanide chlorides, and a sludge made up of thorium hydroxide," stated the report from Kidela Capital Group.
Stans Energy recently acquired the KCMP rare earth processing plant in Kyrgyzstan, which supplied the former Soviet Union with 80 percent of its REE supply. The scientists that worked at the plant during its top secret operations in the former Soviet Union found that the process to master rare earth separation took years, not months.
"With the plant, we got 30 years of historical data which the Soviet owners had complied. It had taken them 7 years to master the grade control and milling process and another 4 years for processing. That was with an unlimited budget, and brain power  of the Soviet Union and it took  that long to figure out the complete mine to final product on an industrial scale." stated Vinokurov.
Molycorp recently acquired Silmet, a light rare earth processing facility in the former Soviet satellite Estonia. The plant will help the company in various ways. The plant will provide the expertise in separating light rare earth elements as well as open a European center of operations for the company.
"The Silmet plant in Estonia, recently acquired by Molycorp, was designed by our partners as well. Keep in mind these are the only two large scale processing facilities outside of China," stated Vinokurov, adding that Stans Energy's processing facility, "is the only facility outside of China that produced 15 elements, into 120 forms of metals, alloys and oxides."
The other major rare earth processing plant currently under construction is the LAMP facility in Malaysia being built by Lynas Corp. (ASX:LYC). Their facility has come under heavy criticism from environmental groups that are worried about thorium, byproduct of rare earth mining and processing. Thorium as a liability to rare earth mining companies was covered on Rare Earth Investing News in March.
The profitability of rare earth mining firms hinges on their ability to process and separate the metals into pure rare earth oxides. As was the case with Stans Energy's plant in Kyrgyzstan, the mastering of the process will take years to catch up with China's technological prowess in the market. Not months as some may lead investors to believe.