Rare Earth Pricing System Set to Underline China's Market Influence
China took another step toward exercising further control over the rare earth sector with the announcement that it plans to put a national pricing system for the metals in place in September.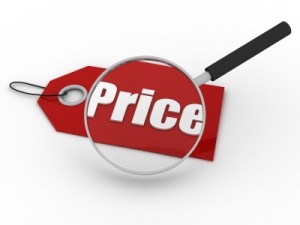 Critics of China's rare earth policies were once again given food for thought with the news that the Asian giant has proposed a national pricing system targeted for implementation in September.
The move is bound to have an effect on the already fragile market, which has been victim to substantial price drops so far in 2012. The timing is unsurprising given the recent trend of China flexing its muscle within the rare earth element (REE) market. With prices stumbling on the back of weakening downstream demand, China has implemented a number of measures aimed at ensuring that prices remain at a sustainable level.
Spot trading platform
Earlier this month, China launched its first spot trading platform for rare earths in an attempt to provide what it termed "greater price transparency and better regulation."
The platform will be operated by Inner Mongolia Baotou Steel Rare-Earth (SSE:600111) as well as nine other firms and institutions, including Xiamen Tungsten (SSE:600549) and Guangdong Rising Nonferrous Metals Group. Each shareholder invested 10 million yuan and holds a 10 percent stake in the exchange for a total investment of 100 million yuan ($15.7 million).
Measures taken
Another way that China has attempted to exercise more control over the REE market is by staging an intense crackdown on illegal rare earth mining across the region. The most recent arrest in China's Guangdong province resulted in the recovery of 1,000 tonnes of illegally mined REEs and the arrest of 50 suspects. According to the state-controlled China Daily, while Guangdong is legally allowed to mine only 2,000 metric tons of rare earth oxides per year, it is estimated that illegal mining production surpassed 40,000 metric tons in 2011.
Ma Rongzhang, secretary-general of the China Rare Earth Industry Association, stated that implementation of the pricing system will level out the price volatility of REEs across the global market, according to a report by the China Daily.
Although government officials have been tight-lipped regarding details of the system, they have hinted that the move is being made in an attempt to build competitiveness within the international market. Ma confirmed that the proposal is awaiting approval from the federal government and added that, if passed, it will play an important role in maintaining the viability of China's REE sector as a whole.
What difference will it make?
While the platform is expected to bring clarity to an often secretive mining and trading process, it is still too early to gauge just how much of a role its presence will play in stabilizing prices.
According to Luo Renyuan, an analyst at Industrial Securities in Shanghai, the move indicates that China is aiming to increase its global influence in rare metal pricing. He said, "[t]he establishment of this trading platform is mainly to earn more say for China over the pricing of rare earth resources in the international market.''
Previously, China's REE market was largely opaque, with transactions made outside public markets and always in small volumes. This arrangement often resulted in an uncertain global market environment as only limited amounts of pricing and transactional data were made available. This vague market environment, coupled with the fact that Chinese REE producers far outnumber foreign consumers, has weakened China in terms of price negotiations with foreign consumers.
In comments to a Chinese news source, Ma Pengqi, a rare earth expert and former director of the Baotou Rare Earth Research Institute, labelled the move a positive one for China in that it will provide clarity and give the country more of a say in dictating REE prices — a nightmare scenario for critics who have been arguing that price control has been China's aim for some time.
Not all reviews have been glowing. In fact, analysts are questioning the effect that the exchange will have on market stabilization. In the same report, Liang Xingfang, general manager at Baotou Ruixin Rare-Earth Metal Material, said the spot market's role in stabilizing REE prices will be limited; however, he also noted that its effect is difficult to forecast given the fact that it has not been running for very long.
Another platform on the horizon?
The flurry of activity coming from China's REE sector will undoubtedly have an effect on the market soon, some observers say.
RareMetalBlog recently published commentary from an anonymous Shanghai correspondent who suggests that with the current trading platform primarily focused on light rare earths, it is possible that China will launch a second platform focused specifically on heavy rare earth elements.
He wrote, "I wonder if China will launch a second REE exchange mainly focused on heavy rare earth elements because the local governments of Jiangxi and Guangdong province have always wanted to establish an exchange of heavy rare earth products in Southern China."
The correspondent goes on to highlight that the State Council statement reveals a plan to oversee the REE industry in Ganzhou, underlining that the central government aims to take a step toward consolidating the country's ill-regulated industry in Southern China by setting up a large-scale rare earths conglomerate in Ganzhou.
He added, "[t]he country will have priority policies for the city in terms of production quotas for rare earths and tungsten products … and support Ganzhou to build up a strategic resources inventory base for ion-type rare earths. The country will also research the set-up of a rare metals futures trading center in Ganzhou."
"Maybe this is one of the reasons they did not join the plan of establishing Baotou Rare Earth Exchange together?" he concluded.
Regardless of speculation, no one is certain as to which way the market will head as a result of this new pricing policy. While market bears will be crying out, "I told you so," there is simply no historical data to compare to this scenario. It seems that investors, non-Chinese producers and indeed REE purchasers will be adopting a "wait-and-see" attitude in the short term and that China will continue to use its dominant REE market share capabilities to dictate a market desperately in need of supply diversification.
Securities Disclosure: I, Adam Currie, hold no direct investment interest in any company mentioned in this article.