Rare Earth Prices Stabilizing, Demand Still Weak
Weak rare earth prices have been prevalent in the second half of 2011. However, the unwillingness of some producers to make further reductions to rare earth prices has garnered some stability of late.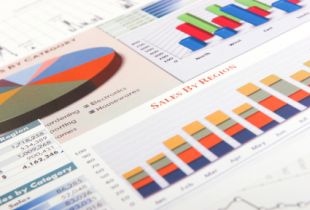 Prices of rare earth elements have been falling over the second half of 2011. However, prices are showing signs of stabilizing. The driving force behind weaker prices has been the reduced demand for the elements due to high prices.
The Chinese rare earth producers, as well as the Chinese government, are taking actions to remedy the situation. Producers have cut output, and have also refused to their drop prices. And the government is considering changes to the regulations that play such an important role in the rare earth market.
Metals-Pages reported that exports of rare earth elements are down 65 percent on the year. For the first nine months of 2011 China has only exported a total of 11,000 tonnes of rare earth, accounting for only 40 percent of the total export quota.
While a few end users have moved production facilities to China to avoid the punitive export taxes and quotas, this severe drop in demand can only be due to end users refusing to pay for elevated price for the various elements. However, the falling prices have stabilized due to the unwillingness of producers to drop prices regardless of demand.
"Price falls in rare earths showed signs of slowing this week with many suppliers becoming reluctant to make further reductions to stimulate downstream demand," reported Margaret Xue, for Metals-Pages.
There are rumors that the Chinese government might take additional steps next year to limit supply in an attempt to bolster prices. The two rumored changes include creating a special value added tax invoice, as well as adding an export duty for neodymium-praseodymium stritcast alloy (NdFeB).
The reason for this is due to a loophole in the Chinese quota and duty system. The NdFeB alloy is not included in the current duty and quota scheme, resulting in many end users purchasing the alloy as a substitute to the much higher priced individual oxides.
"And as a consequence large quantities of the alloy have been exported during the past few months, resulting in little neodymium and praseodymium/neodymium being exported," reported Margaret Xue, for Metals-Pages.
While there is no official comment as of yet, the Chinese rare earth industry has been concerned with falling neodymium and praseodymium prices. It is likely that the Chinese Commerce Ministry may very well add the NeFeB alloy for next year.
Company news
Molycorp (NYSE:MCP) made headlines again as their share price increased due to the announcement of a joint venture with Japanese manufacturing giant Mitsubishi Corp. (TSX:8058) and Daido Steel Co. ltd. (TSX:5471).
The agreement between the companies is to manufacture and sell rare earth magnets for the automotive, wind turbine, as well as industrial and home appliance markets.
"The new company will engage in the manufacturing and sale of next-generation NdFeB magnets and will take full advantage of Daido's commercial-scale magnet manufacturing technologies, Mitsubishi's domestic and international marketing and sales network, and Molycorp's rare earth oxide, metal, and alloy manufacturing resources and capabilities," stated the press release.
This venture could provide much needed 'value added products' for Molycorp. These products will add to the profitability of the company over a simple ore concentrate or oxide.
In his latest article Jack Lifton, founder of Technology Metals research stressed that the companies that most likely to survive will be able to produce a refined product.
"The only way rare earths become of value, industrially, is by passing through the above supply chain until they have been transformed into a finished useful form," stated Lifton in his Technology Metals Research article.
As a result this announcement has created a much needed buzz for the company. At the time this article was written Molycorp's shares had gained $5.53, a jump of 20.5 percent on trading last week.
Frontier Rare Earths ltd. (TSXV:FRO) announced that it has reached an agreement with state-run Korea Resources Corporation (KORES) for their Zandkopsdrift project in South Africa. Under the agreement KORES will secure a 10 percent stake in the project, with the option to increase to 30 percent.
"The securing of the additional shares will increase the acquisition fund to $25 million to $60 million," stated the KORES in a statement.
The agreement also gives Frontier a much needed and secure off-take agreement. The South African project is expected to produce upwards of 20,000 of REEs annually.
I, Michael Montgomery, hold no positions in any company mentioned in this article.