Jon Hykawy of Stormcrow Capital Talks Rare Earth Prices 2015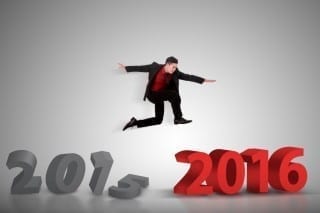 Jon Hykawy of stormcrow Capital shares his thoughts on rare earths in 2015 and the rare earth market outlook for 2016. Part one of a two part series.
It's been a tough year for metals prices overall, and rare earth price have not been immune to the broader rout in the commodities sector.
Still, it has been an eventful year in the rare earths space. Between rare earths tax and tariff changes being enacted in China, to Molycorp's (OTCMKTS:MCPIQ) declaration of bankruptcy in June and shutdown at Mountain Pass in August, there's been plenty for rare earth investors to keep an eye on.
To be sure, it can be difficult to make heads or tails of all that's going on, especially since the rare earths market is not the most transparent. In order to get a bit more insight into rare earth prices in 2015 and what to expect in 2016, the Investing News Network reached out to Jon Hykawy, president and director of Stormcrow Capital.
As Hykawy notes, prices for most rare earths have been on the downtrend this year, despite hopes for stabilization in prices prior to the start of 2015. That put even more pressure on rare earth miners outside of China, helping to push Molycorp to its bankruptcy filing earlier in the year.
Overall, he suggests that what's needed is a focus on ensuring price and supply stability for end users, in addition to targeting strategies for rare earth demand growth over time. However, as we will see in part two of this series, Hykawy sees illegal rare earths mining in China as dominating conversations instead.
Read on for Hykawy's comments:

When 2015 started, I had thought that the rare earth world would settle down, that sanity would prevail. We would see prices stabilize at reasonable levels, and interested parties could have a meaningful discussion regarding how to undo the damage done to the market by the mess created in 2010 and 2011, when certain Chinese officials decided to "help" producers in China by implementing an illegal and overly restrictive export quota.
Wow. Was I wrong.
Prior to the start of the year, prices had appeared to be stabilizing. It looked like we were, at worst, going to see a year of prices moving sideways, and might, at best, see prices begin a recovery. I would have told you that we should see volumes of lanthanum and cerium pick up, followed by the sales volumes of neodymium, praseodymium and dysprosium. We'd maintained, for a while, that rare earths used for phosphors had their market permanently mangled during the price shocks of 2010-2011, owing to the development of new technology that allowed lighting companies to do the same job with far less phosphor, and therefore far less rare earths.
So I was correct about the last point. The prices for all phosphor materials fared abominably in 2015. Yttrium, terbium and europium all have horrible-looking price curves through the year. Lanthanum and cerium volumes did pick up, albeit without much support for their prices, but while there have been some recent signs of life in the magnet materials market, prices are low and volumes are still reported by most sources as lagging behind what was being sold in 2009.
All this led to what had to be the biggest piece of news in the year, which was the bankruptcy filing by Molycorp.
Starting a complex mining and chemicals operation is never going to be easy. Molycorp forgot the cardinal rule, though, which is that if you aren't making
gold
or
platinum
or
silver
, or any other commodity that individual buyers will run over broken glass to try and get, then you need to have your customers lined up ahead of time to take the bulk of your production.
Starting with roughly 20,000 tonnes of annual production when the market outside of China was likely never much bigger than 40,000 tonnes, ever, and had recently been entirely satisfied by cheap Chinese production, was asking a lot. But trying to start a 20,000 tonne line with only a fraction of that production spoken for was simply too much to ask.
What that resulted in was lots of technical issues and stop-and-start production that meant cost stayed high and customers were tough to find. The result of the biggest name in the sector outside China having to pull the plug is that pure financial investors will, and probably should, avoid rare earths like the plague.
Let's just take a second and put some numbers to this. At the beginning of the year, lanthanum oxide was at about US$4 per kilogram, now it's at US$1.83 per kilogram. Cerium oxide was also at about US$4 per kilogram at the start of 2015, now it's at US$1.68. Neodymium oxide was at US$55 per kilogram and moving higher at the start of the year, now it's US$41 per kilogram, but at least coming off the floor.
Remember all the past mumblings made about how important heavy rare earths were? Well, phosphor materials are dead. Yttrium oxide was only US$10.50 per kilogram at the start of 2015, but now it's US$4 per kilogram. Dysprosium oxide was US$290 per kilogram at the beginning of the year, now it's US$218 per kilogram. Terbium oxide and europium oxide, respectively, were US$550 per kilogram and US$550 per kilogram in January of 2015, now they are US$380 per kilogram and US$100 per kilogram, respectively. And those yttrium, dysprosium, terbium and europium prices are low by any historical standard, too.
This isn't due to any one industry being in the dumper. Petroleum prices are down, but that makes refining the fuels efficiently more important to oil companies, not less.
Magnets still need to be used. Lighting products need to be made in order for the replacement market if nothing else. There is obviously a wholesale issue surrounding the use of rare earths.
I believe, based on conversations with management groups and with R&D teams, that the issue is many companies, especially in the western world, have decided that they simply don't want to take the risk of including rare earths in their supply chains. Anecdotally, we are hearing that while shipment volumes of rare earths are up, those volumes are dominated by lower value and abundant rare earths like lanthanum and cerium, and demand for higher value materials like neodymium is lagging even the levels seen in 2009, before the 2010 quota shock.
If this is true, then the conversation we are having within the industry, both inside and outside China, should be centered on the question of how we stabilize pricing at a reasonable level, how we ensure stability of supply to customers, and how we work within the industry to grow demand over time. Instead, there are a few people out there that seem to want us to discuss a chimera, instead.
Stay tuned for part two of Hykawy's comments what exactly that chimera is …Jon Hykawy is president and director of Stormcrow Capital. He is a 14-year veteran of Bay Street, spending his time there exclusively on the sell side. Originally, he trained as a physicist, and worked as a postdoc at the Chalk River Nuclear Laboratories of AECL and with the Sudbury Neutrino Observatory. Jon completed his MBA at Queen's University with an emphasis in marketing. He worked in the areas of critical materials with Byron Capital Markets in Toronto from 2009 to 2013, and has become a recognized expert in such areas as lithium, the rare earths, fluorspar and tin. Jon has been an invited speaker internationally on all of these topics, and more. His technical background includes work on rechargeable batteries, fuel cells and both wind and solar power.
Securities Disclosure: I, Teresa Matich, hold no direct investment interest in any company mentioned in this article.Editorial Disclosure: The Investing News Network does not guarantee the accuracy or thoroughness of the information reported in the interviews it conducts. The opinions expressed in these interviews do not reflect the opinions of the Investing News Network and do not constitute investment advice. All readers are encouraged to perform their own due diligence.