In a move that may spur China to green its rare earth operations, Molycorp has announced a new environmentally-friendly method of extracting rare earths.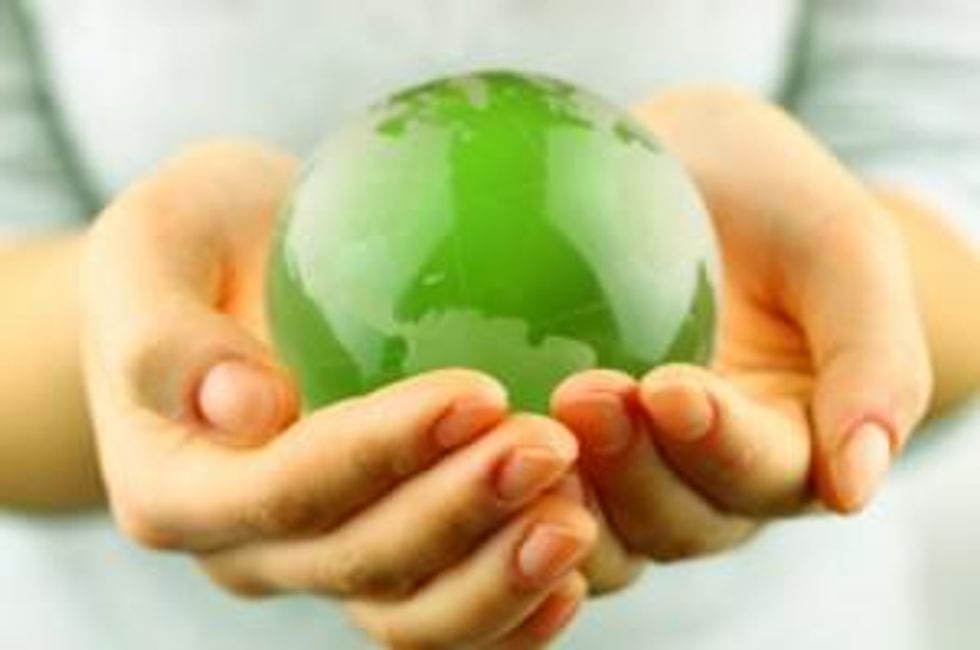 Rare earth mining firm Molycorp (NYSE:MCP) announced that it is attempting to harvest rare earth elements (REEs) in an environmentally-friendly manner — a move that could have a profound knock-on effect throughout the sector.

Last week CNET reported that if Molycorp executives are correct in their assumptions, they could be ushering in a new era for REE mining that might force global and Chinese competitors to improve the way in which they operate.
The announcement is considered significant in that while China has publicly stated that it is attempting to improve its environmental record in relation to REE extraction, few international competitors have challenged the country on the subject. In a country that produces approximately 90 percent of global REE supply, the ramifications of such a move have the potential to create shock waves throughout the global market.
The Chinese government has increased its efforts to reduce the ecological damage of rare earth mining. It has instituted quotas and restricted exports of the commodities in recent months, although many suspect that the move was more an attempt to drive up prices than to improve overall mining conditions.
Ability to "rewrite" processing stage
In an interview with CNET, Molycorp's CEO, Mark Smith, noted that the company harbors the ability to "rewrite" the way in which REEs are mined and processed — a bold statement considering the company's future aspirations.
Molycorp only restarted its rare earth mine at Mountain Pass, California earlier this year, but has already put more skin in the game with a plan to dramatically scale up output. In August it announced that it plans to increase its global market share of REEs from 4 percent to 30 percent, and confirmed that it will spend US$895 million on doubling production capacity from 20,000 to 40,000 tons annually. A time frame has not been provided.
A process explained
According to Smith, Molycorp is currently extracting an estimated 2,800 tons of ore per day, four days per week, and from the moment the raw material is extracted it is constantly undergoing processing in order to achieve a suitable end product.
He explained that once extracted, the materials are transported to a crushing facility and then to a silo where the ore gets further compressed into smaller sections. These sections are transported to an on-site mill where they are mixed with water and dumped into a cylinder with large steel balls designed to crush the mixture into a slurry that is moved to a heated flotation facility. Towards the end of the processing stage, Molycorp adds chemicals to the slurry mixture to separate REE concentrate from the raw material, which then rises to the liquid's surface. The company can then skim off the rare earth concentrate that is used in the manufacturing of a number of high-tech materials.
Environmental hazard
Where the environmental hazard lies is that once all processing has been undertaken, approximately 92 percent of the entire product mix has no commercial value and therefore needs to be disposed of. While this mix is often considered hazardous — containing slightly radioactive thorium and uranium and other toxic substances, it is usually dumped into a tailings pond where, because it is still in liquid form, it is able to leach into groundwater.
Molycorp, however, claims that instead of dumping tailings, its process enables it to reuse the water by pressing it out of the tailings. It stated that the result is no longer a contaminated liquid, but rather a paste that can be added to cement and laid out at a disposal site.
The news is positive for Molycorp, and especially the Mountain Pass mine, as the site was once a thriving REE operation until falling prices and the growing ecological cost of mines as a result of a halt in chemical processing in 1998 put a stop to operations in 2002.
"One thing you won't see at Mountain Pass is a pond of radioactive waste," said Smith. "No tailings pond, no worries about contaminated groundwater."
Green angle not limited to Molycorp
It is not only producers that are attempting to add a "green" angle to the manner in which they deal with REEs. Solvay Group (ERB:SOLB), a chemical group headquartered in Brussels, announced that it has opened two rare earth metals recycling plants in France after it successfully developed a process to recover the metals from end-of-life products, such as light bulbs, batteries and magnets.
According to the company, it first launched the recycling project, which required two years of research and development followed by two years of industrialization studies and site selection, in 2007. It decided to initially focus on low-energy light bulbs as recycling matter. These light bulbs are rich in six different REEs, including lanthanum, cerium, terbium, yttrium, europium and gadolinium.
"Used in small quantities, rare earths play the role of 'vitamins' vital for the continuing development of new technologies, especially green technologies," said Du Hua, director of Solvay's Rare Earths Systems business unit. "Global demand for rare earths is growing at more than 6% per year, making these elements a strategic raw material."
Solvay is not the first company aiming to capitalize on REE recycling. Auto manufacturer Ford (NYSE:F) recently stated that its nickel-metal-hydride batteries will soon be replaced with lithium-ion alternatives in a move that could see the company cut 500,000 pounds of REEs from its manufacturing process annually, while Japanese manufacturer Honda (NYSE:HMC) also announced that it is developing what is being hailed as the world's first mass-production rare earth recycling process.
Much like the rest of the world, the REE sector has had to undergo a significant transformation in order to comply with global environmental expectations. While in the past mining companies and manufacturers have been allowed to operate without fear of any form of public backlash, modern-day operators are having to deal with not only volatile markets, but also the added concern of environmental and social responsibilities. Investors would do well to question a company's efforts in this regard prior to taking a position. While Molycorp might be one of the first REE firms to announce such a green waste disposal method, it will certainly not be the last. Environmental compliance is here to stay and the sooner companies, as well as investors, realize that, the better.
Securities Disclosure: I, Adam Currie, hold no direct investment interest in any company mentioned in this article.
Investing News Network websites or approved third-party tools use cookies. Please refer to the  cookie policy for collected data, privacy and GDPR compliance. By continuing to browse the site, you agree to our use of cookies.