While a host of exploration companies scour the globe for the perfect deposit, one company has shifted its focus to extracting rare earth from a waste product left behind by others.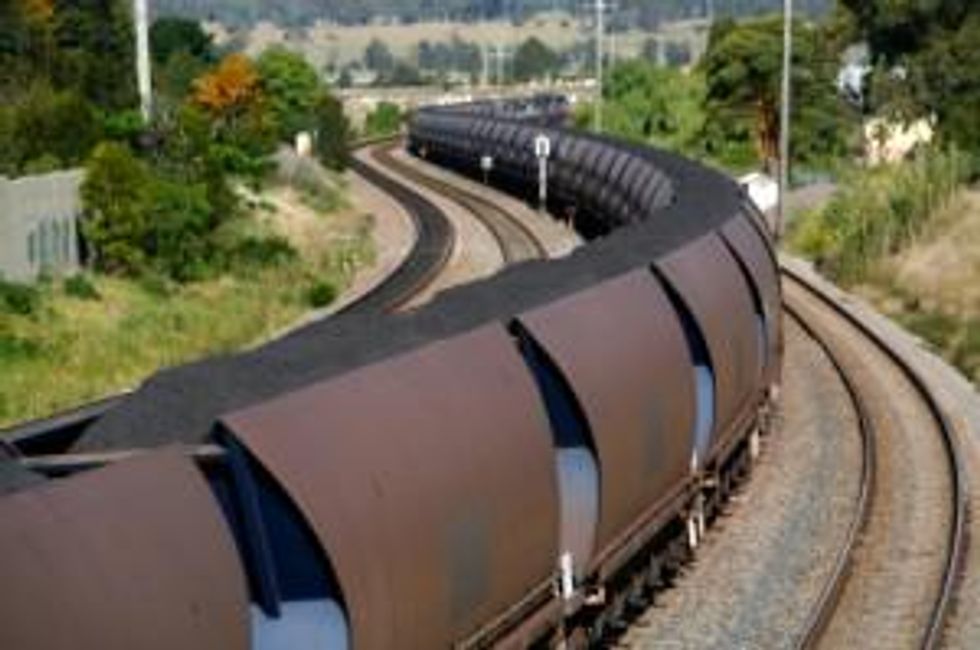 Colorado-based Neumann Systems Group, a company best-known for its advanced engineering and manufacturing capabilities, announced that it has shifted its focus to fly ash in an attempt to enter the rare earth element (REE) market.
Fly ash, used primarily in the manufacturing of concrete, is one of the waste product residues generated during the combustion phase in coal power generation. It is captured by particle filtration equipment prior to reaching the chimneys of coal-fired power plants. In the past it was generally released into the atmosphere, but due to advancements in pollution control equipment, energy producers are now required to capture the substance prior to release. In the US, fly ash is generally stored at coal power plants or landfills, with approximately 43 percent being either recycled or reused.
Advantages over traditional sources
While there is not a high density of REEs in fly ash – a few parts per million – the extraction process is far less intensive than that of mining raw product. While traditional methods involve labor-intensive mining practices, Neumann's method involves scooping up pre-created fly ash waste products. Fly ash also holds the advantage of containing multiple elements, as opposed to a single variety of REEs.
David Neumann, CEO of Neumann Systems, sees this waste product as a revenue source with high-potential in that it has the ability to become a strong source of REEs, including neodymium, yttrium, and europium. He believes that while Chinese mines have a near monopoly on REE production, his company can extract the same materials from fly ash at more competitive prices.
According to the Appalachia America Energy Research Center, the REE sector will become more and more reliant on sources such as coal fly ash for supply. Its research shows that the remediation process is able to transform hazardous waste into high-value strategic metals by refining ash at a cost of less than $200 per ton. It added that with power utility companies coming under increased pressure from the Environmental Protection Agency to control the disposal of ash, reclamation of REEs has turned once wasteful deposits into "significant profit centres," and has averted  Neumann Systems has capitalized early on a process that is bound to turn heads in the REE investor community. It is currently in the application process for three patents on its extraction process and also formed a subsidiary, NeuMetals, to commercialize the system.
Neumann Systems has capitalized early on a process that is bound to turn the heads of REE investors. It is currently in the application process for three patents on its extraction process and also formed a subsidiary, NeuMetals, to commercialize the system.
Last month a press release from Neumann Systems outlined how its process has successfully extracted more than 60 percent of the available metals from ash samples obtained from a Colorado Springs Utilities power plant. Metals extracted include 14 rare earth and strategic metals. The statement adds that the process also has the potential to remove hazardous materials, including mercury and arsenic, and that initial assessments show that the value of the metals ranges between $400 to $750 per ton of fly ash.
"We got pretty excited about this going back to last summer," said Neumann in an interview with local media. "We put about $600,000 to $800,000 worth of new equipment in to begin to go after this."
Right place at the right time
While the move is a major financial coup for the company, the timing of the announcement may also excite potential investors. Earlier this year, debate was rife within the US rare earth sector following the Pentagon's report to Congress, which stated that domestic supplies would sufficiently meet the US defense industry's needs by 2013.
Although the report took over a year to compile, some industry experts were in disagreement with it. Ed Richardson, president of the US Magnetic Materials Association, labelled the view as "rather naïve" and ill-informed, adding that "there are no producers left in the States."
The company's process aligns perfectly with its primary business of developing emissions control systems for power plants. It is the creator of NeuStream, a new technology used to clean coal plant emissions. As a by-product of scrubbing emissions, the system is also able to produce sulfuric acid and nitric acid – two chemicals needed to dissolve REEs out of fly ash.
"By using the acids generated by the flue gasses, you can use those and come up with a very selective, clean process," said Claire Ohman, a principal scientist for Neumann Systems. "You get what you want and you're left with clean fly ash."
Rob Fredell, Neumann Systems' vice president for business development, concluded that the company's next step is to raise between $10 and $20 million from grants or investors to build a pilot plant capable of processing several tons of fly ash per day.
Securities Disclosure: I, Adam Currie, hold no direct investment interest in any company mentioned in this article.
Investing News Network websites or approved third-party tools use cookies. Please refer to the  cookie policy for collected data, privacy and GDPR compliance. By continuing to browse the site, you agree to our use of cookies.