Rare Earth Elements Vital For US Defense and Economy
The 'RESTART' Act proposed in the US congress is aiming to reduce America's dependence on China for the supply of rare earth elements vital for US weapons and defense industries as well as electronics and green technology companies. The bill seeks to assist mining and processing operations, as well as create a strategic stockpile of various rare earth elements.
By Michael Montgomery—Exclusive to Rare Earth Investing News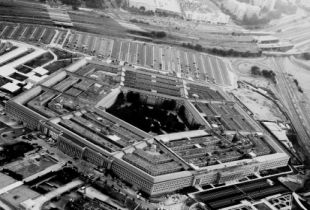 The desire for Rare Earth Elements for use in military equipment and emerging green technologies in the US has prompted Congressman Mike Coffman (R-Colorado), to introduce a bill aiming to create a domestic supply chain. The Rare Earths Supply-Chain Technology and Resources Transformation Act of 2010 (RESTART Act) seeks to establish federal assistance for the creation of mining operations, processing facilities and the creation of a stockpile for national defense.
The bill echo's much of the current market analysis citing concerns over the monopolistic power of China's rare earth market dominance. Currently, China controls 95 percent of the total rare earth supply. Over the last decade the explosion of China's economy has meant that the nation has increasingly used more of its own rare earth supply for consumer goods. The domestic consumption rate will only increase with the urbanization and modernization of China. The Chinese have made cut backs to export quotas by 6 percent a year over the last 5 years. Last summer, a leaked report stated that the Chinese were considering a complete export ban of the most crucial rare earth elements.
At a conference in Beijing, researcher Zhang Anwen told attendees that China would continue to export REE's, however, he stressed that other nations should be looking to create their own supply. "Foreign countries should calmly and logically think about this and develop their own mines for their own needs. Our resources are diminishing. And we need these minerals for our own use," stated Zhang Anwen, in a PBS Newshour report.
The increasing use of handheld electronics, hybrid vehicle, and renewable electrical production has led to an explosion in magnet and battery technologies, all of which rely heavily on REE's for their construction. However, many of these products are made in China, the controller of the worlds supply. While the RESTART Act aims to reduce the vulnerability of American corporations and military to the whims of Chinese export quotas, it seems the desire is more for the latter. This is simply because the vast majority of the electronics made for American companies is produced inside of China, as well as the lack of processing plants inside the US for the complicated processing of rare earth ore into pure oxides.
There is one such REE processing plant, located in Michigan, that could prove to be an interesting investment as it is vital for any North American REE mining operations. The plant is owned by Great Western Technologies Inc., a subsidiary of Great Western Minerals Group Ltd. [CVE:GWG], which has three resource projects in Canada, one in Utah, and another large REE property in South Africa.
The company's Steenkampskraal REE mine in South Africa is one of the first new properties outside of China that will be producing rare earth elements. "That mine is potentially capable of producing 5,000–10,000 tons of rare earth oxides per year; that would more than feed Great Western's entire operation and all of their customers. It would probably leave them with some additional material that they could sell to others," stated Byron Capital Analyst Jon Hykawy, in an interview with The Gold Report.
New operations in the works for North America
A look at a few promising mining operations in the works in North America; however, these are not the only operations being developed in the US and Canada.
MolyCorp Minerals
Privately-owned MolyCorp operates the Mountain Pass mine in California, which was once the world's largest rare earth mine. Mountain Pass has been shut down since 2002 because of economic conditions stemming from China's aggressive pricing as well as a toxic spill from a tailings pipeline. The company is currently developing the mine and hopes to commence production by next year.
Rare Element Resources [CVE:RES]
Rare Element Resource's Bear Lodge Project in Wyoming could be another large resource in the US. The company has reported a 50 percent increase in the resource base. "The updated resource estimate increases the total pounds of REO contained in the Bull Hill deposits by more than 50% from 800 million pounds to 1,210 million pounds at a 1.5% REO cutoff grade," stated a recent press release.
Quest Rare Minerals Ltd. [CVE:QRM]
Quest is currently exploring several high-potential projects in Canada. The Strange Lake and Misery Lake areas of northeastern Quebec, the Kenora area in Ontario, and the Plaster Rock area in New Brunswick. The company announced a diamond drilling operation on its Strange Lake property. "Reconnaissance mapping, prospecting, geochemical sampling and test drilling will also be undertaken to better define the resource potential of four new targets identified on the property during the 2009 exploration program," stated a recent press release.