Picture This: Operational Update for Ucore Rare Metals' Bokan Project
It's certainly shaping up to be a busy summer for Ucore Rare Metals (TSXV:UCU). The company announced on Monday that it is undertaking a summer field program at its Ray Mountains property in Central Alaska, and reported today that two new drills are now on site at its Bokan – Dotson Ridge project.
Ucore provided some photos from a previous summer drill program at Bokan to give investors an idea of what it will be up to at the property during these warmer months. Its comprehensive field program, which covers all sampling, drilling and testwork, will be supervised by Project Manager Jim Robinson, P. Geo., of Aurora Geosciences.
Ken Collison, COO of Ucore, stated in today's press release that "[t]he summer of 2014 is an exceptionally busy time for Ucore," and to be sure, there's a lot planned for the Bokan project. Collection of baseline water samples is ongoing, with a meteorological station under construction to collect weather data that is required for the permitting process. Additionally, representative samples of drill core have been selected in order to initiate the kinetic testing that's needed to support state and federal permitting initiatives.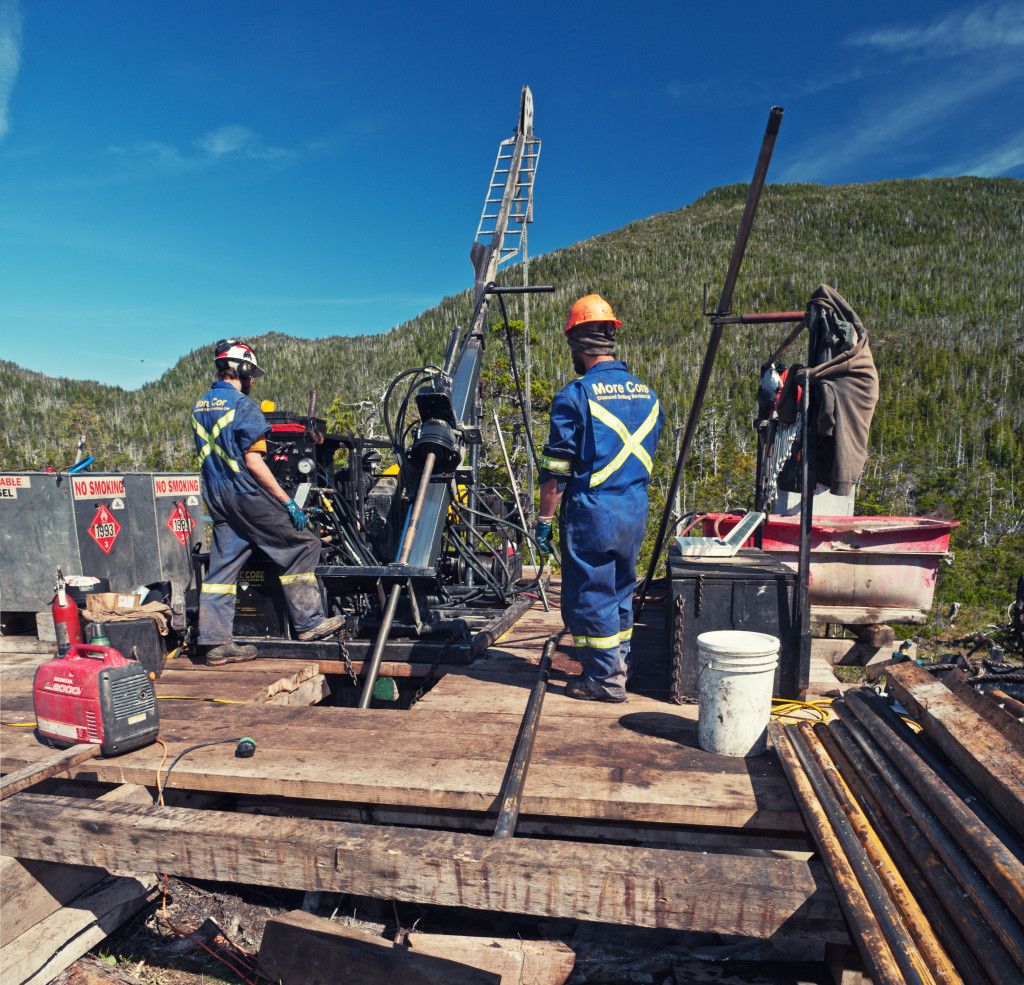 In terms of summer drilling, Ucore plans to put the two drills at Bokan Ridge to work upgrading and expanding the existing resource at the project. The first, larger rig will drill multiple deep holes with the aim of expanding the Bokan – Dotson Ridge resource at further depth, and will also "drill a number of geotech holes and groundwater monitoring wells to obtain supplementary data for use in the engineering and permitting of the project." The second, smaller drill will be used for infill drilling with the goal of upgrading the existing inferred resource at Bokan to an indicated resource under NI 43-101 guidelines.
Ucore's president and CEO, Jim McKenzie, said today, "Ucore is delighted to provide this operational update for our shareholders. Very few heavy rare earth projects in the world are undertaking such an advanced level of development, permitting and field operations in 2014."
Also of note is Ucore's commitment to local employment and business opportunities. The company is working with locally sourced employees and companies, including Alaska-based Aurora Geosciences, to move forward with field work at Bokan.
Got drill pictures? 
Is your company hard at work on a project? If so, we'd like to see it. Send pictures of your summer (or latest) drill program to editorial@resourceinvestingnews.com.
Securities Disclosure: I, Teresa Matich, hold no direct investment interest in any company mentioned in this article. 
Related reading: 
Picture This: Colombian Gold Mines Forging Ahead with Summer Drill Program