Molycorp Shares Fall Starting Chain Reaction
Shares of rare earth firms have taken a serious hit this week. The fall came as a result of J.P. Morgan downgrading shares of Molycorp to a neutral rating. However, the fundamentals of the market have not changed, and prices for the elements are still up for the year.
By Michael Montgomery—Exclusive to Rare Earth Investing News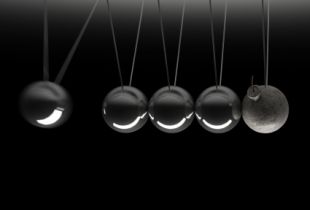 Shares of rare earth firms have taken a serious hit this week. The fall came as a result of JPMorgan downgrading shares of Molycorp (NYSE:MCP) to a neutral rating. The investment firm cited falling rare earth prices in China as the reasoning behind the downgrade. Molycorp share value lost 20 percent on Tuesday, and reverberations were sent through the entire rare earth mining space. Many companies experienced similar declines in their value. Rare earth prices have come down since July, however the prices are still up for the year.
At the start of the week JPMorgan mining analyst Michael Gambardella stated in a note to clients that rare earth prices had fallen since hitting highs in July. This prompted him to cut his cut his price target for Molycorp to $66 from $105.
Investors seeing this as a sign that Molycorp was overvalued, starting a dramatic sell off. The effects rippled through the rare earth space, and shares of some of the better known companies followed suit. Lynas Corp. (ASX:LYC), Rare Element Resources (AMEX:REE,TSXV:RES), Avalon Rare Metals (TSX:AVL,AMEX:AVL) amongst others all had significant losses to share value.
The fundamentals of the market have not changed. Tight supplies of the elements still exist while demand, other than a slight seasonal slump, is still high.
"The fundamentals of the market should dictate that price would be buoyant, increasing demand and diminishing supply out of china will continue. There is a lot of buying in the market that is for strategic storage, they are in it for the trade, not for the end user," stated Jay Roberge President of Equitas Resources Corp (TSXV:EQT) He added, "When the market starts to come off, the traders need to liquidate their assets, which feeds the slide."
Some companies have had to hold off purchasing the supplies they need because of the high prices. "The price of rare earth cerium oxide dropped by 20 percent after downstream companies reduced production," reported Zhang Qi, for China Daily. China does have a surplus of cerium as compared with most of the other 16 rare earth elements. The fundamentals dictate that it is unlikely that the other elements will experience such drops in price going forward.
"From the end users standpoint what they are concerned about isn't necessarily higher prices, but when prices spike so high and so fast. It ruins their budgeting, and takes away their profit margins" stated Roberge, adding, "The end users want stability."
Supply concerns still exist, and will not be alleviated until full production from Lynas and Molycorp comes online. Even then tight supplies of heavy rare earths will continue. "China is going to continue to cut supply; there is no doubt in my mind," stated Roberge. Many notable industry analysts agree that China is unlikely to expand export or production quotas. With such tight supply for most of the elements it is hard to imagine prices coming down much further, barring a dramatic collapse of the global economy wiping out demand.
The share price target for Molycorp at $105 may have overly optimistic. The dramatic fall in in the company's share price could have also been affected by the volatility of the markets this week with investors across all markets on edge. With the share price of Molycorp falling to well below the price target of $66 set by JPMorgan, the company has since upgraded Molycorp back to a buy rating. Seemingly, the JPMorgan analysts are not completely bullish on the company or the market.
I, Michael Montgomery, hold no positions in any of the companies mentioned in this article.