The first rare earth element property in Central Europe is being developed by Deutsche Rohstoff AG. The promising deposit will undoubtedly be welcomed by the German industry.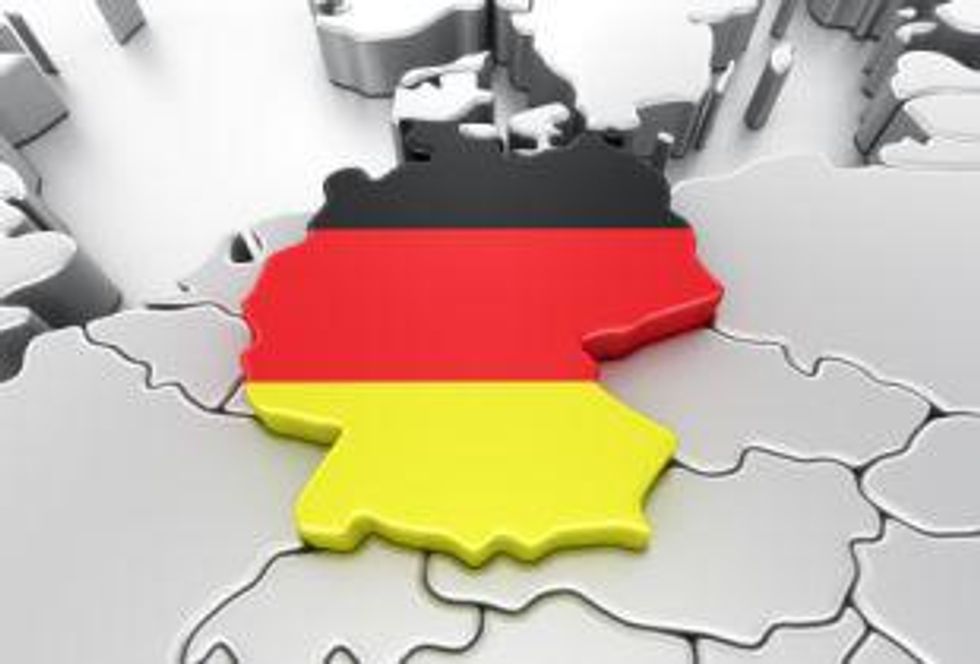 The rare earths supply squeeze, spurred on by China's continuous slashing of its export quotas has encouraged nations to invest in mineral exploration with the intent of unearthing a viable rare earth source. Germany, Europe's engineering-powerhouse, is among the countries looking to secure its own supply of rare earths in order to support its high-tech industry. 
The development of a rare earth deposit, Storkwitz, in East Germany was recently announced by German mining group Deutsche Rohstoff AG (ETR:DR0,FWB:DR0). The deposit hosts an historical estimate of 38,000 tons of rare earth oxide and 8,000 tons of niobium based on exploration conducted in the mid-1970s by the then communist German Democratic Republic (GDR).
"A new company has been formed called Seltenerden Storkwitz AG to develop the deposits and the new company has received finance of 2.2 million euros from investors from Germany," reported Michael Hogan, for Reuters. Deutsche Rohstoff AG is also planning an IPO for the newly formed Seltenerden Storkwitz AG in 2012.
The company is looking to expand on the deposit this spring and transform the historical records up to JORC standards.
German alliance for resource allocation
With the support of the Germany federal government, BDI – Federation of German Industry is helping 12 major German manufacturing firms form an alliance to source a stable supply of raw materials vital for the health of the German economy. The alliance between the firms is a stepping stone in facilitating the development of the East German rare earth deposit.
Seltenerden Storkwitz AG's Chairman, Bernhard Giesse explained that "because of the support of the increasing commodity policy of the Federal Government, actions of German companies gather pace, such as the planned 'alliance for securing raw materials.' We are convinced that the deposit will also be of interest for the German industry."
German companies such as Siemens AG (NYSE:SI,FWB:SIE) are leaders in the wind power industry that rely heavily on permanent rare earth magnets. Undoubtedly, a stable and domestic supply of rare earth elements would be welcomed by many German industries.
European rare earth projects
While the Storkwitz deposit is the only rare earth deposit currently being developed in Central Europe there are other companies developing their own projects in surrounding countries.
The most notable is Tasman Metals Ltd. (TSXV:TSM,NYSEAMEX:TAS) which is currently developing its flagship Norra Karr deposit in Sweden. The company is also working on its Olserum heavy rare earth project in Sweden, as well as the Korsnas project in Finland.
The Norra Karr deposit boasts a high concentration of heavy rare earth elements. Over 53 percent of the deposit contains heavy rare earths. The total resource contains 326,700 tonnes of total rare earth oxide (TREO) at a 4 percent cut-off, with 2 percent cut-off the deposit contains 446,800 tonnes TREO.
Other rare earth companies that are closely tied to the European markets are AS Silmet, a rare earth processing company in Estonia that was recently bought by Molycorp (NYSE:MCP), Greenland Minerals and Energy Ltd. (ASX:GGG) with the Kvanefjeld project, giant multi-element deposit containing the world's largest rare earth resource, as well as Stans Energy Corp. (TSXV:HRE) which is developing the Kutessey II property, with a JORC resource estimate of 46,500 metric tonnes REO in Kyrgyzstan.
Disclosure: I, Michael Montgomery, hold no interest in any company mentioned in this article. 
Investing News Network websites or approved third-party tools use cookies. Please refer to the  cookie policy for collected data, privacy and GDPR compliance. By continuing to browse the site, you agree to our use of cookies.