Canadian REE Project Under Environmental Review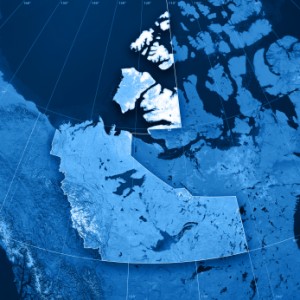 A Canadian mineral development company that believes it can mitigate the effects of a proposed mine in the country's Northwest Territories (NWT) has recently come under the spotlight.

Avalon Rare Metals (TSX:AVL,AMEX:AVL), a rare earth-focused company that is swiftly moving toward commercial production, is working to quash concerns related to its flagship project, the 100-percent-owned Nechalacho deposit in Thor Lake, NWT.
The deposit has emerged as one of the largest undeveloped rare earth element (REE) resources in the world, and is recognized internationally for its wealth of heavy rare earth elements (HREEs). As forecasts show that europium, terbium and dysprosium are among the rare earth metals that are most likely to be in short supply in the medium to long term, a project of this scale is significant.
World-class deposit
The Nechalacho property is the largest rare earth metals deposit outside of China, as well as the second-largest source of tantalum and third-largest source of niobium. It is one of the few new REE projects to boast a NI 43-101 compliant prefeasibility study; production is scheduled to begin in 2016, with materials for sale in 2017.
The deposit boasts massive potential due to its enrichment in the more valuable HREEs, such as europium, terbium, dysprosium and neodymium. The company is focusing on defining high-grade, HREE-rich resources in the deposit's very large Basal Zone, which now contains measured and indicated resources of 65.83 million tonnes of 1.57-percent total rare earth oxides (TREOs) and 21.86-percent HREO/TREO (heavy rare earth oxides as a percentage of TREO) at the new base case $320 net metal return (NMR) cut-off value.
The company's fact sheet adds that within this resource, there are an estimated 18.57 million tonnes of measured and indicated resources at the $800/tonne NMR cut off grading 2.19-percent TREO and 25.78-percent HREO/TREO. These figures illustrate the presence of large, high-grade sub-zones within the deposit.
Competitive advantage
The Nechalacho deposit has a number of things going for it that are bound to set it apart from its competitors, especially considering its near-term production target. From a logistical aspect, Thor Lake is ideal because it is directly accessible by barge in the summer, ice road in the winter and year round by air transport. Once production is up and running, the project will also benefit from a hydrometallurgy plant that is planned for Pine Point, NWT and a separation plant, which is tentatively planned for Geismar, Louisiana.
Natural flat-lying deposit geometry, very good rock mechanics and no groundwater issues have also made the deposit amenable to low-cost underground bulk mining methods, and with its production output not limited by the resource's large size, the project definitely seems like it will go places. While the majority of REE projects are often held back as a result of environmental concerns, Avalon has received recognition for its consultation and involvement of local interest groups; that has also helped the project garner support from bankers and customers.
The nature of Nechalacho's non-acid-generating ore, as well as its low water usage and a specifically designed water treatment system, means it will have no impact on Thor Lake, according to Mark Wiseman, the company's vice president of sustainability. This point was driven home when the Department of Fisheries and Oceans drafted a technical report for a recently concluded environmental review board; it stated that it will not be present at the hearing as it has no recommendations to add relating to the project.
Environmental review board
While Avalon continues to impress, investors have watched with interest the project's review at the recent Mackenzie Valley Environmental Impact Review Board public hearings, held in Yellowknife.
The event was organized to allow local community members an opportunity to voice any concerns about the project. The Yellowknives Dene First Nation was particularly critical, claiming that Avalon has not done enough to incorporate its traditional knowledge.
In comments to CBC, David Swisher, Avalon's vice president of operations, said, "[w]e were both saddened and disappointed by some of the comments. We've certainly gone through great lengths to communicate and work through the community there. However it is a public hearing." Avalon also confirmed that while it has been working with Yellowknives Dene since the early stages of the project, it will continue to work harder to create a plan with which the First Nation is happy.
Another concern highlighted was that of noise and light pollution. Mike Freeland, owner of Blachford Lake Lodge, believes the mine could potentially jeopardize his business as a large portion of his clientele travels to the lodge specifically to use its aurora viewing decks to see the Northern Lights.
"If this mine goes ahead, we can't be viable as a business. We're no longer a true wilderness lodge with a big mine right beside us with light and noise and activity," said Freeland in an interview with local media. However, in a conversation with Rare Earth Investing News, Don Bubar, president and CEO of Avalon, noted that he was surprised by the revelation and said that there is no reason the two parties cannot co-exist.
"We've done quite a bit of business with Mike over the years. Actually we've tried to use his facility whenever we could, as much as we could. We see it as one that is useful to us as we get into production as a nearby hospitality facility to entertain visitors and guests who come to visit our operation."
Bubar added, "we understand the lodge's concerns; however, the reality is that outdoor lighting will be kept to a minimum during Nechalacho operations, and because the majority of mining activities will take place underground, the resulting noise and light will be minimal."
At the close of proceedings, Vern Christensen, executive director of the review board, noted that the board will consider and weigh the information gathered at the hearing, but stressed that ultimately the decision about whether development licenses will be approved lies with the minister of aboriginal affairs, as well as with Northern Development Canada.
Swisher added that if the mine is given approval, construction will begin early next year, with the mine becoming operational roughly two years after that. The project could create as many as 300 jobs.
Full steam ahead
Avalon has taken a multidimensional approach in terms of the environment and working with local communities, and that is sure to come into play during the decision-making process.
Even in a bearish market, this project is well poised to take advantage of any upturn in REE prices. Work on a feasibility study is already well advanced with the recent completion of the flotation and hydrometallurgy pilot plant process work. Mining engineering, an environmental impact assessment, additional definition drilling and product marketing are also underway, according to the company's latest update. The feasibility study for the separation plant and pilot plant process work are already in progress, while community consultation work is progressing well; an accommodation agreement has already signed with the Deninu K'ue First Nation.
As many investors know, the REE market is unique in that rare earths are not traded on an exchange. Instead, it is up to companies to secure a market — and that is something Avalon has spent considerable time doing.
The company recently signed a memorandum of understanding with an Asian company in order to sell its enriched zircon concentrate (EZC). The EZC "contains most of the zirconium, tantalum, niobium recovered and approximately 15-20% of the rare earths." The revenue from the EZC is expected to represent a "significant percentage" of total revenue from the project; negotiations for offtake agreements for the sale of separated rare earth oxides and carbonates are progressing.
Securities Disclosure: I, Adam Currie, hold no direct investment interest in any company mentioned in this article.