Asian Land Dispute of Concern to Rare Earth Investors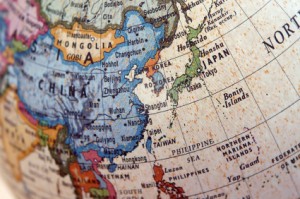 As tension over the disputed Diaoyu (Senkaku) Islands shows little sign of subsiding, rare earth pundits are waiting with bated breath as rumors mount that Japanese firms are fast-tracking efforts to decrease their reliance on Chinese rare earths.

Tensions rose this week when Japanese Prime Minister Yoshihiko Noda confirmed that Tokyo is unwilling to compromise on its claim to a group of uninhabited islands. The islands are at the center of a heated territorial dispute with China that is threatening to damage the countries' $340 billion trade relationship.
Located off the coast of Taiwan, the islands have been claimed by China, Japan and Taiwan. They are called the Senkaku in Japan, the Diaoyu in China and the Tiaoyutai in Taiwan. Japan annexed the islands from China in 1895 and, bar when they were administered by the US between 1945 and 1972, has controlled them ever since. According to a geological survey undertaken in 1968, the waters surrounding the islands are thought to host possible oil and gas reserves.
Japan set aside $125 million to search for oil in the disputed area, and in 2005 hired a seismic ship to update surveys within the region. In the same year, the government awarded the Japanese company Teikoku Oil rights to drill for oil near the "median line" that it said divided the area's exclusive economic zone with that of China.
While Japan is not seeking a military confrontation and has noted its willingness to keep talking "calmly," the islands "are an inherent part of our territory in light of history and also under international law," the Japanese Prime Minister told reporters in New York.
How will the dispute affect the REE market?
The market is likely to be affected by the standoff as rumors do the rounds that Chinese rare earth producers could ban exports to Japan — and that could further serve to dampen Japan's manufacturing activities. As per a report by a local Japanese media source, a major Japanese trading house has confirmed that imports have not yet been affected by the dispute; however, the source notes that any disruption in rare earth element (REE) trade is certain to affect production by local enterprises.
While the dispute has once again shifted attention to Japanese manufacturing's reliance on REEs, investors will not be entirely shocked at the news as the country has been making concerted efforts to decrease its reliance on the commodities for some time.
Earlier this year, Toyota (TSE:7203) announced that it developed a method to manufacture hybrid and electric vehicles (EVs) without the use of REEs, while a team of researchers from Toda Kogyo (TSE:4100) confirmed it succeeded in creating a magnetic material without the use of rare earth metals. Also, in a unique attempt to rein in costs, Japanese auto manufacturer Honda (NYSE:HMC) announced that it is developing what is being hailed as the world's first mass-production rare earth recycling process.
Been there, done that
This is not the first time a dispute has threatened the highly-profitable REE relationship between these two economic powerhouses. China temporarily suspended REE shipments, including essential elements such as dysprosium and neodymium, in 2010, when Japan arrested the captain of a Chinese fishing vessel that knocked into two Japan Coast Guard patrol boats off the same disputed islands in the East China Sea.
The current dispute has rattled the country's manufacturing sector and has led many companies to frantically seek supplies from non-Chinese suppliers. For example, a government agency in Tokyo and trading house Sojitz have provided Lynas Corporation (ASX:LYC) with a $225 million loan in return for which the Japanese were guaranteed a minimum 8,500 tonnes of REEs a year for 10 years. Last week, Lynas confirmed it has since had to renegotiate the terms of the loan due to constant delays to its Malaysian processing plant.
Strategic advantages
Besides the trade ramifications of this dispute, it seems that there are also strategic advantages to the island — a fact that has not been lost on either side, or on investors.
Dr. Joseph Gerson, an expert in Asia-Pacific affairs and the programs director at the American Friends Service Committee, told a Russian news agency recently that the seemingly innocuous islands actually possess surprising strategic value.
"One [reason] is that in the seabed surrounding the islands, there is thought to be considerable oil and mineral wealth, and obviously that is something that both Japan and China want," he told the agency.
Gerson also highlighted the importance of REEs when viewing the conflict from a political standpoint, noting, "Japan certainly is going to pay for this, there's boycotts going on now of Japanese products, a number of Japanese factories in China had to close at least temporarily."
He added, "[d]uring the last crisis over these islands, the Chinese, at least for a period of time, embargoed the sale and trade of rare earth, which is essential to Japan's high-tech economy. At the same time, China needs Japanese investment, so a war would cost both, and I think that's one reason why it didn't happen."
While there is not much information on the islands' REE reserves, this somewhat inconspicuous land mass could prove to have a telling effect on the market. While some might argue about the region's potential from a commodity perspective, the short-term effect on the market will undoubtedly be based on strained relations.
As the debate over the island's sovereignty rages on, investors would do well to cast their eye to non-Asia based producers. Regardless of how long this dispute plays out, Japan will undoubtedly be looking for adequate REE supplies to fuel its manufacturing industry, and in doing so will be willing to pay top dollar for those projects that make economic sense moving forward.
Securities Disclosure: I, Adam Currie, hold no direct investment interest in any company mentioned in this article.