Bob Rae, Former Judge Leap Into Ring of Fire
Jul. 09, 2013 04:30AM PST
A former Liberal Party leader and ex-Supreme Court justice are heading up negotiations between the province of Ontario and a group of Northern Ontario First Nations over the chromite-bearing Ring of Fire.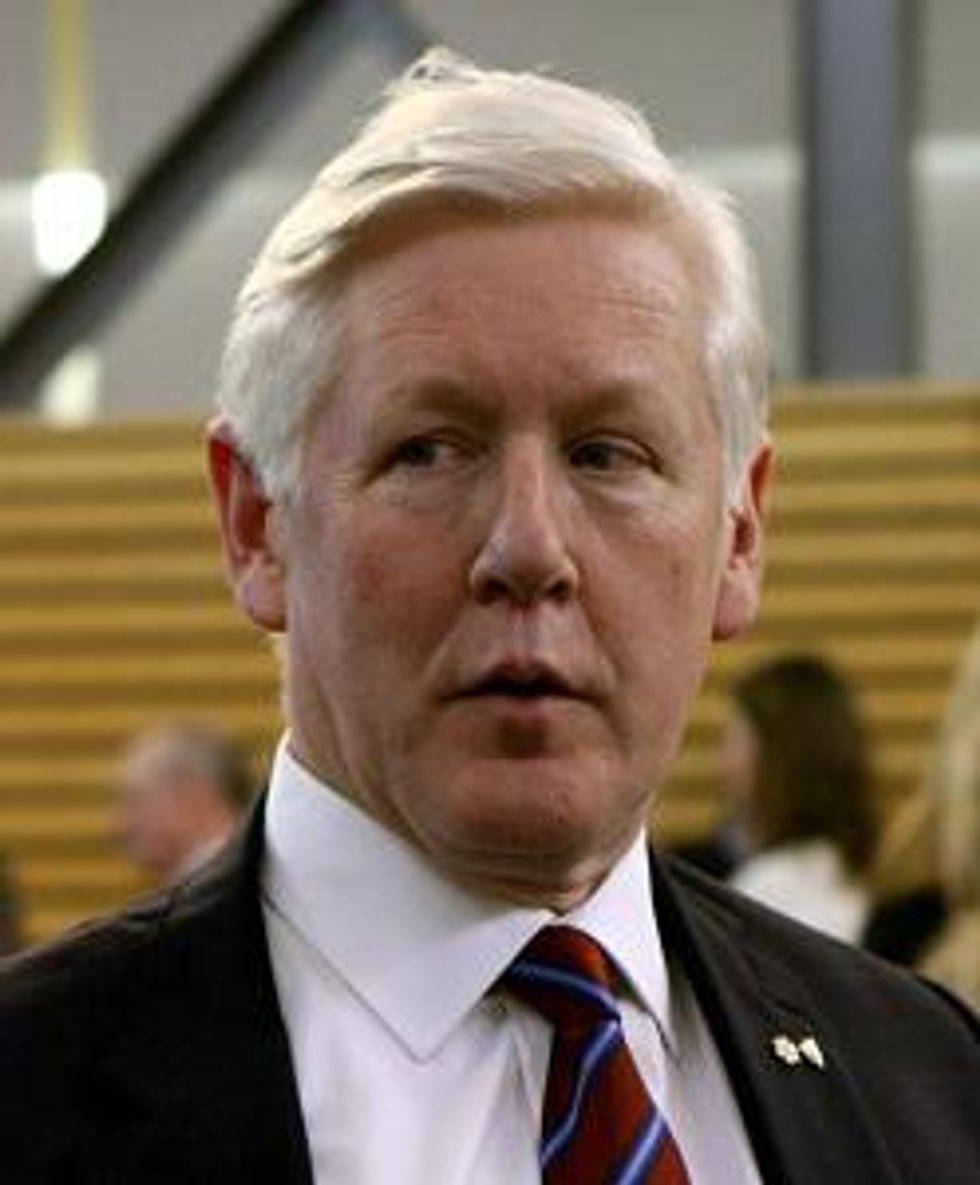 Image of Bob Rae by Will Pate from Rotman School of Management, Toronto, posted on Wikimedia Commons via Flickr.
Two high-ranking Canadians will focus their attention on Ontario's Ring of Fire as the province seeks to develop the huge swath of chromite-bearing ore. 
The 4,000-square-kilometer region north of Thunder Bay, named after the Johnny Cash song, has been on the backburner, along with many mineral exploration projects, as metals prices take a breather and exploration companies pull in the sails due to problems raising cash on stock markets.
One of the main players in the Ring, Cliffs Natural Resources (NYSE:CLF), which is developing the Black Thor chromite deposit near McFaulds Lake, temporarily suspended its environmental assessment on June 12, saying it prefers to wait until the government and First Nations strike a deal. It is that kind of uncertainty that likely prompted Ontario to take action.
Last week, the province announced that former Supreme Court Justice Frank Iacobucci will lead Ontario in its discussions with the Matawa Tribal Council — which represents nine First Nations — on developing the Ring of Fire. On the other side of the negotiating table will be Bob Rae, representing the Matawa First Nations in the talks. A familiar face to most Canadians, Rae was the NDP premier of Ontario between 1990 and 1995 before moving into federal politics, eventually becoming the Liberal Party's interim leader. Last month he stepped down and retired from politics to allow Justin Trudeau to assume the leadership of the party.
Rae said in a June 24 interview with The Globe and Mail that he's optimistic a way forward can be found to develop the mining camp while remaining sensitive to local First Nations, whose concerns center around mining's impacts on water and fish.
"I think that the attitude of First Nations toward development is shifting," he told the newspaper, adding, "I think that there's a realization of the continuing importance of environmental issues. But I think there's a powerful realization that the era of simply being dependent on government is not sustainable."
Rae is referring to the potential for the Matawa to benefit economically from the Ring of Fire, which by some estimates is valued at around $30 billion.
"The Ring of Fire's chromite deposit has the potential to position Ontario alongside South Africa, Kazakhstan and India, who, together, currently account for more than 70% of the global production of chromite ore," Andrew Morrison of the province's Ministry of Northern Development and Mines told The Sudbury Star last summer. Along with chromite, the Ring of Fire also contains copper, nickel, zinc, vanadium, platinum and palladium.
While there are no producing mines yet, 23 mining companies hold claims in the Ring, Chromium Investing News (CIN) reported last fall, with about $278 million spent so far discovering and outlining deposits in the region. The company that is closest to production is Cliffs Natural Resources, which aims to start up an open-pit mine at its Black Thor project in 2016.
The other near-term producer is Noront Resources, (TSXV:NOT) which is pursuing environmental permitting for its Eagle's Nest project, also near McFaulds Lake. Last fall, the company released a feasibility study that envisions an underground mine producing 150,000 metric tons of nickel-copper concentrate annually over the project's 11-year life.
While the Matawa have not presented a united front against the Ring of Fire, there are concerns that First Nations could put pressure on companies seeking to explore within their territories. Six First Nations communities in the area have said they plan to issue "eviction notices" to companies working in the Ring, CIN reported, while others are taking a more conciliatory approach, insisting that their communities benefit from new mines as much as possible.
The latter is the approach Rae will be encouraging the Matawa to take during negotiations with the province, he remarked in the Globe article, noting that local native communities face serious social problems, such as high suicide rates and drug addiction, that could be alleviated through economic progress.
"It's a simple reality that conditions on reserves have to improve in order to allow First Nations people to take advantage of the economic development, and those things need to start now," Rae was quoted saying.
The Matawa also stand to benefit from the Ring through its potential to end the area's isolation. Many communities are not even connected by roads; building roads to access the deposits could make life easier for the Matawa, Rae pointed out.
As most people familiar with the Ring of Fire are aware, that is also a major limitation in developing the mining camp. The area is so remote that it lacks access not only to roads or rail, but also power.
Ontario has said it will follow through on a recommendation by Cliffs for a 300-kilometer north-south road to connect Ring of Fire projects to the town of Nakina, where the ore could be loaded onto trains.
Noront, however, is pushing for an east-west route, an all-weather road that would include non-mine traffic.
The provincial government has said the road would be user-pay, but details have yet to be worked out.
One area to watch as dialogue unfolds between the Matawa and the Ontario government is the impact of new mining rules recently passed in Ontario respecting the right of First Nations to be consulted on new mining projects.
Under the new rules, exploration companies must submit a detailed exploration plan to the ministry before they undertake certain early exploration activities and must notify "surface rights owners" and local First Nations, Resource Investing News reported last October.
After they submit their plans, companies must wait 30 days before they can start work to allow feedback from affected First Nations communities. Any work that requires heavy equipment will require an exploration permit, which explorers will have to obtain using a similar process. First Nations can also apply to Ontario's Ministry of Northern Development and Mines to have sites of cultural significance excluded from any exploration activity.
Securities Disclosure: I, Andrew Topf, hold no investment interest in any of the companies mentioned. 
Related reading: 
Tapping Into the Vast Potential of Ontario's Ring of Fire
New Exploration Rules Spark Debate in Ontario's Mining Industry
Investing News Network websites or approved third-party tools use cookies. Please refer to the cookie policy for collected data, privacy and GDPR compliance. By continuing to browse the site, you agree to our use of cookies.