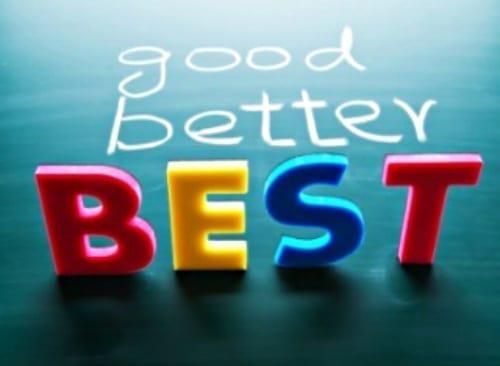 What are the best mining stocks to invest in? Despite heavy competition, these 10 companies took the top spots in the sector on the annual TSX Venture 50 list.
What are the best mining stocks to invest in? Wouldn't we all like to know.
A good place to start is the TSX Venture Exchange. Every year it releases its annual Venture 50 list, a ranking of the 10 top-performing companies in five sectors: mining, life science and clean technology, oil and gas, diversified industries and technology.
The companies selected for the Venture 50 list are chosen based on the equally weighted criteria of trading volume, market capitalization growth and share price appreciation.
Below are the exchange's 10 best mining stocks for 2018. Click to see our coverage of the life science, cannabis and clean tech stocks that made the list.
1. Garibaldi Resources (TSXV:GGI)
Taking the number-one spot on the Venture 50 list across all five sectors is Garibaldi Resources, a Canada-based exploration company. In 2016, Garibaldi finished the year with a market cap of over $9.7 million; by the end of 2017, the company had seen astonishing growth of 2,351 percent, putting its market cap at over $238 million.
One of Garibaldi's primary focuses is its E&L Nickel Mountain project in BC's Eskay Camp, where it began drilling in August 2017. In doing so, it discovered very high-grade nickel, along with six other metals.
So far in 2018, the company has completed two private placements for a total of $23 million. In May, Garibaldi commenced drilling again at Eskay with its "most extensive drill campaign in company history."
2. Novo Resources (TSXV:NVO)
BC-based gold company Novo Resources landed in second place for the mining sector, with share price growth of 361 percent and market cap growth of 661 percent from 2016 to 2017.
In 2017, Novo completed work at its Beatons Creek project in Western Australia; in June, it found high-grade gold and announced the potential for bulk mineralization in certain locations. As part of a joint venture with Artemis Resources (ASX:ARV), Novo is also working in Western Australia's Karratha region. Activities there have been focused on Purdy's Reward, where high-grade gold has been found.
Novo announced in February 2018 that it had begun exploring at Comet Well, and by April it declared that bulk samples at the property had yielded a number of gold nuggets. In June, Novo reported that its exploration budget would be AU$5.4 million for the fiscal year starting July 1, 2018.
Metallis Resources, which is focused on gold, silver, copper and nickel, claimed third place for best mining stocks. Its market cap jumped 1,300 percent between year-end 2016 and 2017.
The company's primary project is the Kirkham property, part of BC's Eskay Camp and the Golden Triangle; it acquired the asset in 2013. Drilling for 2017 began in August, and unveiled notable discoveries, including a 3-kilometer stretch of continuous copper-gold mineralization.
Fast forward to July 2018, and Metallis had begun trading on the OTCQB under the ticker MTLFF. Later that month, it announced the start of Phase I drilling at Kirkham. It will test several high-priority targets.
4. First Cobalt (TSXV:FCC)
Coming in fourth place on this best mining stocks list is First Cobalt, a company primarily focused on cobalt. The BC-based company showed strong growth between year-end 2016 and 2017 with a share price change of 218 percent and a market cap change of 2,660 percent, the highest of any mining company on the Venture 50 list this year.
The company's primary focus in 2017 was its Greater Cobalt project, which encapsulates over 10,000 hectares of prospective land. A maiden drill program of 7,000 meters was completed there, and the company has since reported high-grade mineralization.
First Cobalt has had a busy year in 2018, announcing the acquisition of US Cobalt back in March for C$149.9 million. First Cobalt also began trading on the OTCQX in April, under the ticker FTSSF. In July, the company added two drill rigs to its Iron Creek cobalt project in Idaho in an effort to accelerate drilling.
5. Standard Lithium (TSXV:SLL)
Fifth place on this list belongs to Standard Lithium, a company that saw 289-percent growth in share price and an even stronger 988-percent growth in market cap between 2016 and 2017.
Standard Lithium has two primary projects on the go: Bristol Dry Lake in California, and Smackover in Arkansas. Bristol Dry Lake is a 35,000-acre lithium project, and the company says Smackover could be one of the lithium industry's most promising regions to develop given the potential resource size and existing large-scale production infrastructure.
In May, the company signed a memorandum of understanding with chemical company LANXESS for the testing and development of the Smackover project. More recently, Standard Lithium provided an update on the resource estimates in progress at its two assets.
Other mining stocks on the Venture 50 list
The five other mining companies to make the Venture 50 were: Liberty One Lithium (TSX:LBY), Wolfden Resources (TSX:WLF), Tinka Resources (TSX:TK), Power Metals (TSX:PWM) and NRG Metals (TSX:NGZ). What do you think are the best mining stocks in the market right now?
Don't forget to follow us @INN_Resource for real-time updates!
Securities Disclosure: I, Amanda Kay, hold no direct investment interest in any company mentioned in this article.
Editorial Disclosure: Metallis Resources is a client of the Investing News Network. This article is not paid-for content.