VanadiumCorp's Lac Dore Resource Estimate Highlights Expansion Potential
The company recently released the mineral resource estimate for its Quebec-based Lac Dore vanadium project. Resource Investing News got in touch with Adriaan Bakker, the company's president and CEO, to find out more.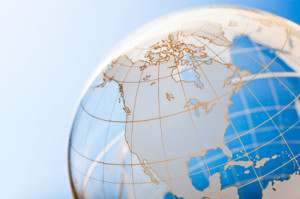 VanadiumCorp Resource (TSXV:VRB) ended February on a high note, releasing the mineral resource estimate for its Quebec-based Lac Dore vanadium project on the last day of the month. Investors welcomed the news, with the company's share price jumping 12.5 percent, to $0.045, after it hit the wires.
To find out more about the news and about Lac Dore, Resource Investing News got in touch with Adriaan Bakker, the company's president and CEO. He was able to shed some light on both topics, and highlighted in particular the project's expansion potential.
The resource estimate
Lac Dore is comprised of three deposits: Lac Dore East, Lac Dore West and Lac Dore North. However, Bakker emphasized that the resource estimate concerns only Lac Dore East, which, along with Lac Dore West, is located within a mafic-ultramafic intrusion that represents half the total 3.5-kilometer strike length within the entire Lac Dore project.
In speaking with Bakker, it became clear that putting together the resource estimate was no small task. Lac Dore has had a variety of work done on it in the past, and as Bakker said, "we basically went through all of the various drill campaigns — some trenches were left out … we had to validate three, four times over what was done for CIM guidelines" before the data could be used for the resource calculation. He added, "that was part of our field program that we completed, it was a very big part of that."
Ultimately, the inferred resource for the Lac Dore East came in at at 28,444,000 tonnes of magnetite concentrate grading 1.09 percent V2O5; when presented in terms of overall tonnage, the inferred resource represents 111,934,000 tonnes (not only concentrate) grading 0.42 percent V2O5. The estimate is based only on assay results from magnetite concentrate.
Explaining why VanadiumCorp released those two different sets of numbers, Bakker said that it's a matter of understanding the difference between concentrate grade and head grade. "When you're … preparing vanadium deposits hosted in magnetite, which is where roughly 95 percent of the world's vanadium comes from … the main comparison that you use, the round tonnage number, that is the head grade … the 0.42 percent derived from the rock," he noted, adding, "that's the main comparable number to all the vanadium deposits that are hosted in magnetite globally."
However, the company took the resource calculation process a step further by "effectively mimicking the production process by using Davis tube testing." According to Bakker, that is "basically the most accurate way to determine recovery." Essentially, he said, "if you're a vanadium producer, a number that carries much more significance as far as quality of the mineralization tends to be the concentrate grade, which is 1.09 percent."
Price flexibility
On a different note, Bakker highlighted that the cut off used for the resource estimate "fluctuates based on the vanadium price." That might sound odd, but Bakker's explanation makes good sense.
"The resource is calculated at $5.50 a pound as a long-term number because historically very, very rarely [does the vanadium price dip] below $5," he said, also noting, "it's been very stable at around the $5.50 level, and for the foreseeable future it doesn't look like it's going to be going down."
In terms of how that plays out for the resource estimate, the upshot is that the higher the vanadium price gets, the higher tonnage at the project gets, and vice versa. "We did a comparison at $4, [and] our main resource calculation was done at $5.50," said Bakker, "but we also did one at $7 as well. So our tonnage numbers actually go up, which is a good news story, as the price of vanadium increases."
Expansion potential
As mentioned, a key point of Bakker's was that Lac Dore has enormous expansion potential, and in closing he made sure to highlight that.
"We've focused absolutely 100 percent of all the tonnage estimation on the east deposit," he said, noting that there is not only potential to expand tonnage there, but also "the west deposit is completely uncalculated." That means that "at any point that it becomes necessary to prove out more tonnage," VanadiumCorp has that option available.
That, said Bakker, could be an important consideration when the company starts looking at potential partners for the project — they might be interested in Lac Dore's "expansion capability [and/or] scalability of the deposit." He also pointed out, "it's quite evident that the exact same pattern of mineralization exists, there's been extensive preliminary exploration work done that has already identified the mineralization through geophysics or trenching on the west deposit."
It will certainly be interesting to watch for VanadiumCorp's next move. At time of publication, the company's share price was sitting at at $0.035.
Securities Disclosure: I, Charlotte McLeod, hold no direct investment interest in any company mentioned in this article.
Editorial Disclosure: VanadiumCorp Resource is a client of the Investing News Network. This article is not paid-for content.