Vanadium: Powering a New Drive?
Vanadium may be a relatively new element but could soon become a powerful element in the world of metals.
By Cyrus S Darabshaw Exclusive to Vanadiuminvestingnews.com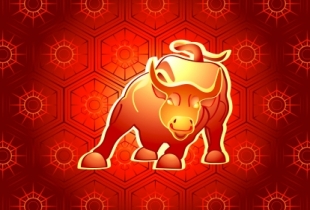 For long now, it has been the steel in steel.
The addition of vanadium in high-end steel for critical use in the automobile industry (crank shafts, etc) and the aerospace industry (air frames) is old hat.
Players in the vanadium sector are continuously researching newer uses of this element. One modern-day use of vanadium is in battery technology, something which Asian countries seem to have done far more successfully than their European and American counterparts, putting it in next generation "green" batteries.
The storage capacity of such batteries is suitable for wind, solar, nuclear, electric automobiles and many such applications. On paper at least, using vanadium adds power.
There are, in fact, strong emerging signs that vanadium may soon make its grand debut in battery technology but for the one thing in its way – its exorbitant cost.
While the new-gen battery industry, too, is in its nascent stage, clearly vanadium may ultimately emerge the winner in the race for finding an alternate energy source to oil.
As an aside before getting on with the rest of this article, those analysts wanting to sink their teeth into some more vanadium info, may want to take a look at `Vanadium: A Global Market Perspective' by BizAcumen, Inc, released last week.
Among other things, this report acknowledges the growing global demand for vanadium. At the same time, it talks of some of the other applications of vanadium-based products that are presently under development, including vanadium steels for high-speed, high-energy autogenous welding, in electric power generating units to facilitate cost-effective power generation and to enhance the efficiency, vanadium redox flow battery for large scale energy storage systems.
Apella's Power
Coming back to this week's report on happenings in the exclusive world of vanadium, Canadian company Apella Resources Inc (TSX V: APA) has announced the setting up of a wholly-owned subsidiary Power Vanadium Corporation, or 'Power'.
Chairman Patrick D O'Brien said in a statement that Apella owns all of the share capital of Power. Power will be positioned as a highly visible and identifiable, pure Vanadium-Iron-Titanium entity.
So, what is Power likely to do for Apella?
O'Brien says it will certainly 'power' Apella, to finance, operate, and develop its Iron–Vanadium-Titanium projects without significant affect on the other gold, copper and nickel assets within Apella.
It will also provide a structure within which it can more simply arrange transactions focused on the financing, acquisition, disposition, exploration and development of the pure vanadium, iron, and titanium pProjects.
That is from the point of view of the company's board of directors. For stake holders though, Power presents multiple opportunities.
The type of magnetite sourced vanadium-iron-titanium deposits that the company is identifying and developing are not very common. Firstly, an opportunity to quickly establish a world-class, low cost, operation supplying vanadium enriched iron-ore has now become a distinct possibility with the setting up of Power.
This ore could simply be processed to meet the specifications of the world's steel mills eliminating much of their requirement for blending that's commonly utilized throughout the industry in the making of alloy steel. On the other hand, Apella could extend the possibilities significantly by entering into the vanadium and titanium sectors.
Both of the key strategic metals present their own unique opportunities and unlimited markets to be addressed. The potential for very profitable production of both ferrovanadium and vanadium pentoxide V2O5 exists on all of Apella's projects.
Apella on its part stated it had more than one reason for being happy on this development. Such favourable Canadian-based projects present an exceptional and rare opportunity to create a stable and reliable North American source and supply for vanadium, vanadium enriched magnetite iron ore, vanadium pentoxide, and titanium.
This would be in addition to the vast developing markets of China, India, the Far-East and Europe with ship-ready magnetite iron ore, already enriched with vanadium, at a significant price premium for their steel production.
At present, all mined vanadium utilized in North America is imported and many of the international source countries present a significant risk, politically, to present and future North American supply chains; as does the exposure to current sources relied upon within the international petroleum sector where vanadium is produced as a by-product.
Company news
Energy Fuels Inc (TSX: EFR) continues to advance its Pinon Ridge uranium/vanadium milling project toward construction by filing a Radioactive Material License Application and Environmental Report with the Colorado Department of Public Health and Environment, (CDPHE) Radiation Management Program.
George Glasier, president and CEO of Energy Fuels, stated, "I am confident that the Energy Fuels technical team has prepared a thorough and accurate license application that meets all regulations administered by CDPHE. In progressing to this final stage of approvals, Energy Fuels is clearly moving forward on its plan to construct the first new uranium mill in the US in more than 25 years".
Upon issuance of the mill license, Energy Fuels will have the right to construct and operate the Pinon Ridge Mill.
Energy Fuels Inc is a Toronto-based uranium and vanadium mineral development company actively rehabilitating and developing formerly producing mines. Energy Fuels, through its wholly-owned Colorado subsidiary, Energy Fuels Resources Corporation and Magnum Uranium subsidiary, has assembled this property portfolio.
South African steel producer Highveld Steel & Vanadium last Friday reported a net loss of Rand 41-million for the quarter ended September 30, 2009, compared with a net profit of R642-million the year before.
Its revenues fell by more than half to R3-billion, compared with R7,65-billion the year before, while headline earnings a share from operations fell to R1,05c a share, compared with R21,24 a share the year before.