With talk of supply tightening, vanadium suppliers are preparing to expand production. Increased demand has also led to developments in a number of non-traditional vanadium producing countries.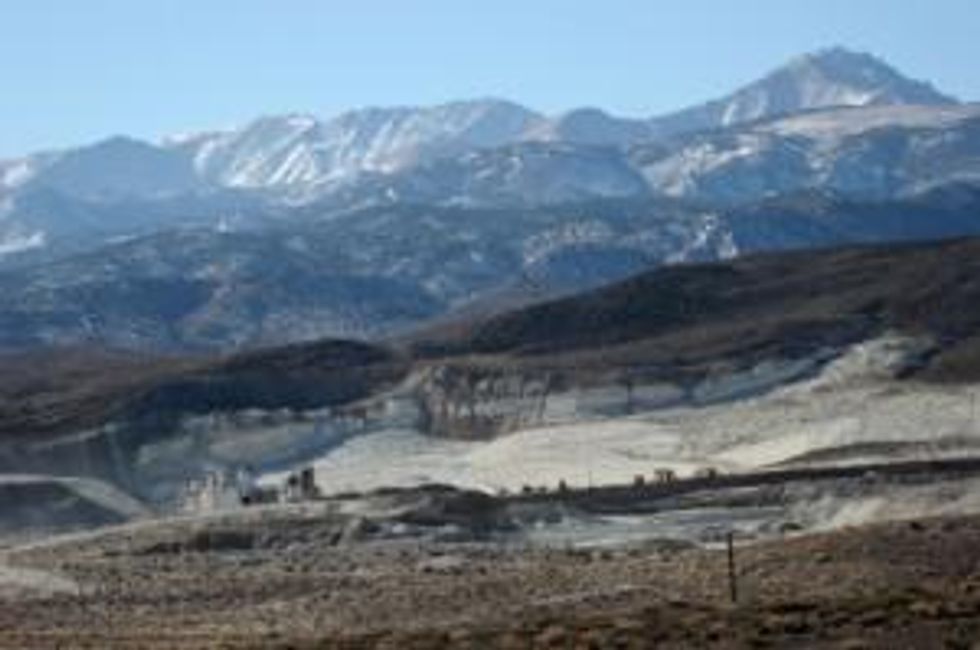 By James Wellstead – Exclusive to Vanadium Investing News
With talk of supply tightening, vanadium suppliers are preparing to expand production. Continued strong demand for both ferrovanadium and vanadium pentoxide from emerging markets – used primarily as an alloying agent in steel and iron to increase durability, strength and weathering capability – combined with expanding opportunities from clean energy storage solutions have led to the development of some promising sites outside of the dominant vanadium producing countries,South Africa, Russia and China.
Demand Drivers
In 2010, there were only 57,000 tons of vanadium was produced globally, with an additional 13.7 MT of reserves globally. However, even small levels of growth in demand have the potential to quickly make an impact on vanadium markets. As the mineral is typically recovered as a by-product or co-product, its development is more diverse and challenging to bring in to production despite demonstrated world resources not being fully indicative of supplies.
Vanadium growth has the potential to occur in a number of areas. One area is infrastructure. With the specter of faltering consumer demand in the US and Europe, compounded by softening economic growth in India and China, strong infrastructure investments could emerge from the US Congress that have the potential to boost vanadium demand. China too has also recently implemented a new regulation for their rebar grade that will result in an additional 27,000 MT of vanadium in China, a 40 percent increase in global vanadium consumption in the next few years.
The other area, while currently representing less than 10 percent of vanadium world demand, is in clean energy applications. Both lithium-vanadium and vanadium redox batteries (what President Obama referred to as "one of the coolest things I've ever said out loud") are looking to make significant forays as energy storage solutions. Recently, Chris Berry of House Mountain Partners, LLC said that vanadium redox batteries are one of the best solutions energy storage solutions for the electricity grid, which has the potential to power the electrification of the US vehicle fleet.
As a result, vanadium production growth is poised within the next few years at a number of emerging sites. The following companies are some of the producers receiving a lot of talk.
TNG Limited (Australia)
TNG Limited (ASX:TNG) is the sole owner of the Mount Peake Project located in Arunta Geological Province, 235km NNW of Alice Springs in the Australian Northern Territory. TNG recently released laboratory results for the recently completed diamond drilling program at its Mount Peake Project that reported a homogeneous mineralisation of the highest vanadium grade intersected to date in un-beneficiated material of up to 0.6% vanadium pentoxide. These are some of the highest graded resources in the world.
The results were followed by news of TNG's reception of an initial AUS $2.1 million under an agreement signed last month with Chinese partner Jiangsu Eastern China Non-Ferrous Metals Investment Holding. Jiangsu had signed a deal in July to take a 30 percent stake in the Mount Peake Project for AUS $13.4 million at which time Mount Peake's resource was pegged at 140 MT of 0.3% grading vanadium pentoxide, 23.66% iron and 5.34% titanium oxide.
Largo Resources (Brazil)
Largo Resources Ltd. (TSXV:LGO) Maracas Project in central Bahia State, Brazil is one of the world's highest quality grading of vanadium pentoxide.  The titaniferous magnetite mineralization at Maracas ranges from 2.0 to 100 metres in thickness with an average true width of 40 metres. Deposits of 23.2 MT grading 1.27% vanadium pentoxide and 13.1 MT grading 1.34% vanadium pentoxide provide for a production period of approximately 23 years, with an initial annual production of 5,000 MT commencing in 2013.
Drilling at the advanced-staged project began in April of 2011, at which time Largo Resources CEO Mark Brennan said "With the recent completion of the $115 million equity financing, the soon to be completed debt financing and the subsequent start of construction we anticipate that this exploration program will provide Largo the potential opportunity to expand the current scope of the project as we become a significant player in the Vanadium market."
John Hykawy Head of Global Research of Byron Capital said in an interview that "Maracas is one of the most obvious mines that you're ever going to see…The vanadium is effectively contained in iron ore in magnetite. It's very easy to just grind that and magnetically separate it from the other materials."
American Vanadium, Inc (USA)
American Vanadium Corp. (TSXV:AVC) has recently entered into an arm's length agreement with Vanadium International Corp. to purchase certain mining claims located in Eureka County, Nevada. The project will expand upon AVC's open-pit, heap leaching Gibellini Project, whose NI 43-101 compliant resources stands at 122 million pounds of vanadium pentoxide grading 0.339% with an additional 16 million pounds of inferred vanadium grading of 0.282%. From this resource production is expected to begin by Q1 of 2013, with an output of approximately 2,800 MT which would make it the largest vanadium producer in the US.
AVC's focus, while still engaged in steel and iron alloy markets, is also heavily focused toward off take agreements and vertical integration with clean tech mass energy storage/battery production industries. John Hykawy, commenting on American Vanadium's Gibellini Project, noted that "it's a relatively small vanadium deposit at this point, but there's more material in the area. It's also weathered and shallow. Those two things together can help keep the costs down and help that project develop relatively quickly."
Energizer Resources, Inc (Madagascar)
Energizer Resources (OTC:ENZR) main project is Green Giant located in south central Madagascar. The deposit is a sedimentary-hosted deposit, allowing for relatively easy extraction, with the world's third largest vanadium pentoxide resource of 49.5 MT 0.693% grading and 9.4 MT 0.632% grading.
Energizer is also unique in that they sought to cater directly to the vanadium battery market by producing the vanadium electrolyte mixture used in vanadium redox batteries. However, Energizer's former President and COO Julie Lee Harrs also said that "Energizer is positioning itself to be the largest supplier of battery-grade V2O5 in the world — while at the same time being able to accommodate the growing demand from the steel market."
Apella Resources, Inc. (Canada)
Apella Resources (TSXV:APA) has two primary projects based in Quebec, Canada. It has 100 percent ownership on the Lac Dore Project where it began drilling in 2011 the 102 MT of 0.45% grading vanadium pentoxide which stretches 7km long, 340km NW of the major port at Saguenay Lac Saint-Jean on the St. Lawrence River. Its other project, Iron-T is a longer deposit, stretching 22km, but is still in development with updated resource estimates expected to build upon its initial 11.7 MT of 0.45% grading vanadium pentoxide. 660km NW of the Saguenay Lac Saint-Jean port, its first phase production is expected to begin in 2012-13.
Apella recently participated in a trade delegation to China, led by Quebec Premier Jean Charest, in hopes of furthering mining relations between the province and Chinese steel producers. The company did so in the wake of new Board member additions, recently appointing Chris Chu as General Counsel to the Board of Directors, Tanvir A. Khandaker and P.Eng Gaston Gagnon to its advisory board, and P.Eng Dennis Bordon to its Board of Directors.
Disclosure: I, James Wellstead, hold no direct investment interest in any company mentioned in this article.
Investing News Network websites or approved third-party tools use cookies. Please refer to the  cookie policy for collected data, privacy and GDPR compliance. By continuing to browse the site, you agree to our use of cookies.