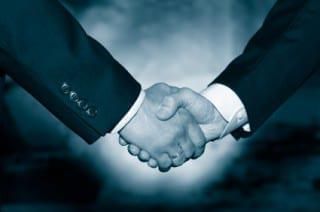 TNG announced that it has signed a binding life of mine (LOM) offtake agreement with Korea's Woojin for vanadium products from the Mount Peake vanadium-titanium-iron project in the Northern Territory.
Exciting news hit the vanadium space on Monday when TNG Ltd. (ASX:TNG) announced that it has signed a binding life-of-mine (LOM) offtake agreement with Woojin (KRX:105840), a major Korean ferro-vanadium group. The agreement covers vanadium products from TNG's Mount Peake vanadium-titanium-iron project in Australia's Northern Territory.
Under the terms of the deal, Woojin will purchase a minimum of 60 percent of all vanadium produced at Mount Peake. That lays the foundation for the project's revenue, which is forecast to come in at $27.3 billion over its initial 15 year life of mine. The Korean ferrovanadium group will buy from TNG at an annually agreed market price, under the LOM take-or-pay agreement, which incorporates a guaranteed minimum price above the company's estimated cost of production.
"The significance of this historic agreement should not be underestimated, with WJN's commitment to purchase at least 60 per cent of our vanadium production, on a take-or pay basis with a guaranteed minimum price and opening the way to securing investment from Korean and other international companies towards financing and development," TNG managing director Paul Burton said in the press release.
Ferrovanadium production technology
At the same time, the two companies signed a binding life of mine technology transfer agreement, allowing TNG the right to Woojin's proprietary technology. This will allow the Australian company to convert vanadium pentoxide into high-value ferrovanadium at a conversion plant to be established at TNG's TIVAN® refinery site.
The TIVAN® refinery, which has been in the works since 2009, will have a design feed capacity of 900,000 tonnes of magnetite concentrate per year and is proposed to expand to a maximum capacity of 1,800,000 tonnes by the fifth year of production. It consists of feed preparation, leaching, solvent extraction and acid regeneration and will produce vanadium pentoxide, pigment-grade titanium dioxide and pig iron.
"[T]he technology that TNG will access via the technology transfer agreement from WJN provides TNG with an additional competitive advantage to produce a high value product with proven highest vanadium recoveries in the world, which is in line with our corporate aim to be the lowest cost producer of the highest purity products," Burton added.

TNG confirmed that it is also moving forward with discussions surrounding offtake agreements for the remainder of vanadium production at Mount Peake. This includes vanadium redox battery grade products, titanium pigment and pig-iron products. Furthermore, TNG has been in discussions with interested parties regarding financing for the project. Woojin – along with other Korean and international groups – is reviewing both pre-production finance options and investment in the company.
"This is a great achievement by our marketing team and sets TNG up with significant momentum as we now move ahead with our project financing discussions," Burton said.
Moving forward
These two binding agreements, along with the definitive feasibility study (DFS) for the project released in August, show that Mount Peake is making considerable progress. TNG expects the contracts with Woojin will assist with hitting its financing and commercial plans.
The DFS for Mount Peake outlined an estimated pre-production capex of AU$970 million, a pre-tax internal rate of return of 41 percent and a net present value of AU$4.9 billion. Pending all approvals, permitting and financing, the company expects the construction of Mount Peake to commence in 2016 with potential first production in early 2018.
TNG's share price reacted favorably to Tuesday's news, rising more than 21 percent on Monday. By end of day Tuesday, the company's share price was up another 8.89 percent, closing at A$0.245. Year-to-date the company is up an impressive 175.28 perent.

Securities Disclosure: I, Kristen Moran, hold no direct investment interest in any company mentioned in this article.Related reading:
TNG Releases DFS for Mount Peake Vanadium Project
TNG Signs Second Agreement with Woojin for Mount Peake
TNG Announces Agreement with Korean Metals Group