PwC: Lithium Industry to Profit from Sovereign Wealth Fund Investment
A report from PwC suggests that sovereign wealth funds have the potential to increase exposure to the lithium industry.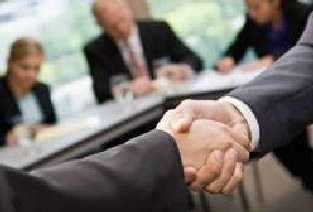 By Dave Brown – Exclusive to Lithium Investing News
A report from PwC suggests that the analysis of 51 national economies highlights the potential for a new source of interest in alternative resources and the significance of lithium within this focus. Yael Selfin, head of macro-consulting and a director in PwC's economics team, indicated the potential for sovereign wealth funds to increase exposure to the lithium industry:
"We are likely to see further increases in non-commodity funds such as those financed by trade or fiscal surpluses and changes in the types of commodities that finance Sovereign Wealth Funds. Different countries and commodities such as lithium may grow in importance. Chile, Argentina, and Bolivia are thought to have the world's largest lithium reserves so may benefit from the rising popularity of electric cars."
The French connection
The FSI sovereign wealth fund is interested in participating in a lithium battery commercial venture expected to total $892 million located near Paris, along with Nissan (TYO:7201) and French based automobile manufacturing partner Renault (EPA:RNO). The recently announced plans to manufacture and develop lithium batteries for electric vehicles will also include investment from the French government via the country's CEA energy research agency.
Chief Executive Officer Carlos Ghosn was quoted in a Bloomberg press release, "This will be the center of our lithium battery production for all of our assembly plants and for other carmakers. It's a major investment."
The FSI fund is expected to provide $170 million towards the project, with the majority of capital provided by the automobile manufacturing companies. France is expecting domestic electric vehicle production to reach 2 million by 2020 contributing to more than $20 billion of economic output per year by 2030.
This news follows closely on a previous announcement by the two automobile manufacturers for the expansion of a facility in the United States with a $1 billion lithium battery plant on site and the capacity to produce 200,000 lithium battery packs annually with a potential for export as wells as domestic production.
Latin America sovereign wealth funds
Although countries in Latin America have gradually been establishing sovereign wealth management funds with some pioneering countries such as Chile and Venezuela, considerable scale may become a factor with most recent additions this year including Peru, Colombia, Panama and Bolivia. Brazil, with foreign currency reserves estimated above $250 billion has also become a significant regional stakeholder, following a long anticipated wealth fund last year.
While these funds are primarily created in order to mitigate effects of economic cycles and generate yield or store value for public savings, they may also be looking to foster domestic investment and international opportunities. While the region, known by lithium investors as an important brine-based lithium source, exports more than 50 percent of its resources as raw materials, the ambition of Bolivia is to retain overall ownership and control of lithium resources, and establish a higher foothold within the lithium value added chain.
Lithium producer announces expansion plans
On Monday, the lithium division of FMC Corporation (NYSE: FMC) announced a $50 million investment in plant and equipment upgrades as well as human capital. The project is to be located in Bessemer City, North Carolina. According to the company, the state of North Carolina accounts for almost 75 percent of lithium production in the United States. The FMC Lithium headquarters are located in North Carolina, with global offices operating in China, England, India, Japan and Taiwan.
Securities Disclosure: I, Dave Brown, hold no direct investment interest in any company mentioned in this article.