POSCO's Lithium Brine Processing Technology Could be a Game Changer
If proven successful, POSCO's new lithium extraction technology may further lower the cost of production at brine deposits, widening their economic advantage over hard-rock deposits.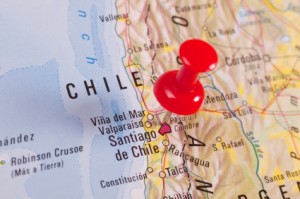 The economic feasibility of any lithium recovery project rests on both its lithium content and the processes used to extract the metal. Traditionally, these factors have made extraction from brine sources more economical than commercial production from hard-rock ore. For that reason, the majority of lithium carbonate is now produced from continental brines within Argentina, Chile and Bolivia, Latin America's lithium triangle.
Of these countries, Chile in particular dominates global continental brine production: two of the world's leading lithium producers, Sociedad Quimica y Minera (NYSE:SQM) and Rockwood Holdings (NYSE:ROC), operate on the country's Salar de Atacama, which produces more than half of the world's lithium.

While the high cost of extracting lithium from hard-rock ore has placed such deposits at a disadvantage compared to brine deposits, lithium concentration (grade) is considerably higher in pegmatites (hard rock) than it is in brines. That makes pegmatite deposits with extremely high values economically viable and allows for such operations to compete alongside their more economically efficient brine counterparts.
However, new lithium extraction technologies are emerging, and, if successful, may further lower the cost of production at brine deposits, widening their economic advantage over hard-rock deposits.
Simbol and POSCO leading the way
The main drawbacks to conventional lithium extraction from brine deposits (evaporation ponds) are: the time required for completion (12 to 24 months) and method's inherent dependency on the weather. However, two companies — California startup Simbol Materials and South Korean steelmaker POSCO (KRX:005490,NYSE:PKX) — have recently unveiled new lithium extraction methods that dramatically cut the time it takes to produce lithium carbonate from brine deposits.
Simbol announced in late 2012 that it had developed proprietary separation technology capable of extracting high-purity lithium carbonate from hydrothermal brines, a by-product of the geothermal power plants that operate on Southern California's Salton Sea. The company is using a unique reverse osmosis process that reportedly eliminates the need for solar evaporation, making operations more timely (the process takes roughly two hours to complete) and cost effective. That means Simbol could be able to refine lithium carbonate at costs competitive with the lowest-cost Latin American producers.
However, POSCO's lithium extraction technology reportedly has the potential to vastly improve project economics and further strengthen Latin America's position in the global lithium market.
POSCO has developed chemically based technology that purportedly significantly increases extraction efficiency from continental brines, thereby reducing lithium extraction time to less than eight hours. While the natural evaporation method has a recovery rate of 50 percent or less, POSCO's technology has shown recoveries above 80 percent at 99.99-percent purity.
"The main advantage of POSCO's technology is that the process lasts less than one day (from extracting the brine to producing lithium carbonate). That means not only an advantage in terms of time, but also in terms of securing supply, since production is not affected by weather conditions (rain)," Daniela Desormeaux, general manager of Chile-based market intelligence firm signumBOX, told Lithium Investing News in an email.
The company's lithium extraction technology can be calibrated to work with different brine compositions, even so-called "dirty" brines with a large amount of impurities. The method allows for the recovery and recycling of magnesium, calcium, potassium and other elements that under conventional methods would impede the recovery process. These by-products can potentially be used for additional sales revenue.
"Our process eliminates the use of evaporation ponds, thus becoming more efficient, eco-friendly and non-dependent on climatic conditions," Ohjoon Kwon, president and CTO of POSCO, told BNamericas in a recent interview. "It should be a suitable alternative for any new brine project going forward."
POSCO becoming a world leader in lithium
In December 2012, POSCO began operations at its lithium extraction pilot plant, which is located at the Maricunga project, a joint venture with junior Li3 Energy (OTCBB:LIEG), in the city of Copiapó in Northern Chile. Located on the Salar de Maricunga, the project is advancing to the feasibility stage and was named one of the world's top lithium projects by signumBOX.
Last month, POSCO held a demonstration of the pilot plant — which has the capacity to produce 20 tons of high-purity lithium carbonate per year — for government officials and executives in the lithium industry.
POSCO's extraction technology, for which it has secured intellectual property rights, is in the detailed engineering stage, placing the company one step away from large-scale industrialization — and that much closer to its goal of becoming a leader in the global lithium industry both in terms of production and end-use applications.
On the supply side, in addition to its partnership with Li3 Energy, POSCO has also signed a cooperation agreement with the Bolivian government and is in talks with industry players in Argentina to evaluate the application of its technology to lithium brine projects in the region.
Asked by BNamericas what industries will be generating the most demand for lithium going forward, Kwon said, "the two biggest markets for lithium batteries are electric vehicles and energy storage for smart grids. Secondary batteries are a big user of lithium and Korea is now the biggest producer of secondary batteries in the world, having overtaken Japan this year."
Over the past few years, POSCO, a world leader in steel manufacturing, has been aggressively positioning itself as a leader in the secondary batteries industry. In September 2010, POSCO entered the anode material sector with the acquisition of Carbonix through its subsidiary Chemtech; in March 2012, the company established POSCO ESM, a subsidiary that focuses on the cathode materials sector. The following month, POSCO signed a memorandum with LG Chemical (KRX:051910) for the provision of secondary batteries.
Securities Disclosure: I, Melissa Pistilli, hold no direct investment interest in any company mentioned in this article.
Related reading:
Lithium Deposit Types: Brine, Pegmatite and Sedimentary
Relaunching Chile's Lithium Industry