It was a busy week for lithium investors as 2 of the largest lithium producers in the world reported strong first quarter earnings.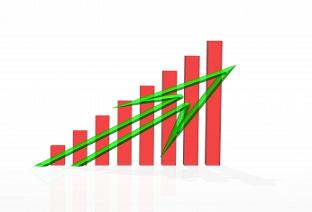 By Dave Brown – Exclusive to Lithium Investing News
Last Thursday, Rockwood Holdings Inc. (NYSE: ROC), posted solid first quarter earnings, exceeding analyst estimates, based on higher pricing and rigorous cost controls. With a segmented business structure, the company is the second largest lithium producer and has a seen the pick up in its end markets, like the automotive sector, consumer electronics and medical industry. The net result was demonstrated in higher volumes for almost all of the high value-added specialty chemicals and materials it produced.
Rockwood's Chief Executive Officer, Seifi Ghasemi said he expected second quarter growth in lithium product volumes and surface treatment business sales at the company's largest segment — Specialty Chemicals, which accounts for about 35 percent of its total revenue.
John McNulty, Credit Suisse analyst upgraded the company to "outperform" from "neutral," citing the company's strong first quarter results and on increased expectations of earnings going forward.
The world's leading source of lithium and iodine, Soquimich (NYSE: SQM) also announced on Thursday, that it would invest $350 million in 2010 to boost its output of nitrates and increasing its production capacity of iodine and lithium.
On Monday, FMC Corporation (NYSE: FMC) reported strong first quarter results with net income of $77.4 million, or $1.06 per diluted share, in the first quarter of 2010, versus net income of $69.1 million, or $0.94 per diluted share, in the first quarter of 2009. The company earned $1.34 per diluted share in the current quarter, an increase of 10 percent versus $1.22 per diluted share in the prior-year quarter. First quarter revenue of $756.5 million was 10 percent higher than $690.5 million in the prior year.
Although FMC Corporation has diversified revenue segmentation through its interests in the broader US agricultural chemicals field, the results should have a significant impact on the lithium universe as the company is responsible for approximately 20 percent of the global lithium supply. Revenue in the Specialty Chemicals business unit was up 16 percent versus the year-ago quarter to $202.6 million, driven primarily by volume growth across food, pharmaceutical, and lithium businesses.
Pierre Brondeau, Chief Executive Officer for FMC was pleased about the results, "The year is off to a good start with our first quarter performance. Specialty Chemicals' sales increased as the result of strong commercial performance in BioPolymer and volume growth in lithium." As full year guidance, Mr. Brondeau indicated sentiments that were inline with analysts' expectations, "we have raised our outlook for earnings before restructuring and other income and charges to $4.45 to $4.80 per diluted share. We anticipate delivering another year of strong performance and in Specialty Chemicals, we expect earnings to increase 25 to 30 percent compared to the prior-year quarter, driven by continued strong commercial performance in BioPolymer, significant demand recovery in lithium primaries, and higher selling prices in lithium specialties."
The company did issue caution for the second quarter with downside guidance in the range of $1.15-$1.25 earnings per share, which was below the Thomson Reuters consensus of $1.27. As a result, the stock has been experiencing short term volatility trading as low as $60.52 per share on Tuesday morning before appreciating to the current range of $64.08.
Lithium Technology Gains Global Foothold
Already the world's largest manufacturer of lithium ion batteries, Sanyo Electric Co (TYO: 6764) will increase spending on rechargeable batteries and solar cells to more than $2.13 billion. The company plans additional expansion of mass production of batteries for plug-in hybrids and electric cars by fiscal 2012, with the objective to capture 40 percent of the global market for vehicle rechargeable batteries by 2020. Toyota Motor Corp (NYSE: TM) is planning to use Sanyo lithium ion batteries in a plug-in version of the Prius.
Last week, the Department of Energy's ARPA-E (Advanced Projects Research Agency – Energy) program announced a new round of battery research funding of about $35 million. The program was a part of the Recovery Act Cabinet Meeting in which Vice President Joe Biden and Secretary of Energy Steven Chu announced that the U.S. Department of Energy is awarding $106 million in funding for 37 ambitious research projects that aims to fundamentally change the way the country uses and produces energy. Among the 10 companies receiving support, Sion Power Co. based in Tucson, Arizona was given a $5 million grant to develop a lithium sulfur battery that can go 300 miles between charges. PolyPlus Battery of Berkeley, California received $5 million to develop a battery that has the energy density roughly equivalent to gasoline.
With help from Assistant Editor Vivien Diniz