Eager to cash in on First Gold's lithium discovery, several miners have moved in and around its property. Make hay while the sun shines?
By Kishori Krishnan Exclusive To Lithium Investing News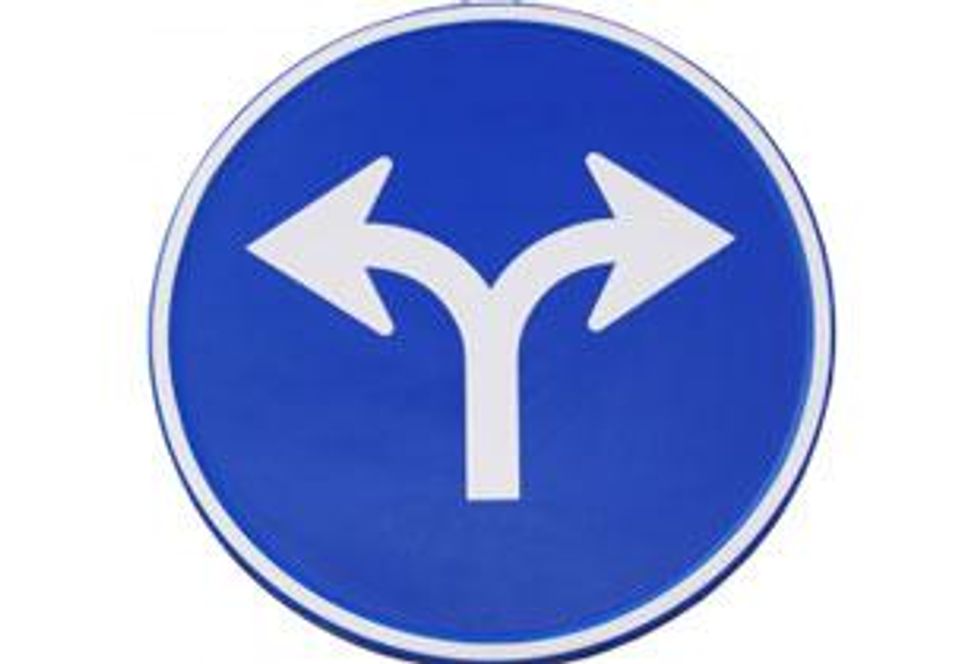 It was bound to happen. A couple of days ago, First Gold Exploration chanced on a zone very rich in lithium and containing significant quantities of rare earth metals in Quebec. Now, other gold diggers have swooped down, pickax and shovel to the ready.
We had reported on the company in our December 21, edition. If you, dear investor, had paid heed, you would have also lined up to reap the rich rewards.
For the discovery of high grade lithium and rare metals on its Pivert/ Rose property in northwestern Quebec has not just drawn the spotlight on the junior miner. It also sent its share price zooming. On January 21, the company detailed the discovery on its website and in a couple of hours, shares of First Gold jumped 113 per cent to close at 68¢. At one point, they were up a huge 197 per cent.
Just goes to show, what a miner stands to gain if he hits on the proverbial pot of gold.
Eager to bask in the extended glory, several other miners have moved in and around the property where First Gold has had its discoveries.
Junior jumps
First Gold Exploration Inc (TSX V:EFG) announced the discovery of rare metals on its Pivert/Rose property, along with up to 4.6 per cent Li2O. Two samples were taken and the results showed significant quantities of rare metals (rubidium, tantalum, beryllium, niobium and gallium).
Though First Gold found high grades rare metals, one in particular that is generating excitement is rubidium. In a grab sample, the company reported it found a staggering 390 grams per tonne of rubidium, a little-known element that is used in electronics, energy and specialty glass.
Eric Leboeuf, First Gold's chief executive, is reported to have bought the Pivert/Rose project last August from a private company in Val d'Or, Quebec, after learning about the lithium business from a colleague at Canada Lithium Corp.
A bewildered Leboeuf pointed out: "It's a lithium project, but our [rubidium] byproduct is probably going to be worth 150 times more than the lithium. It's just crazy."
Stock zooms
Also going crazy was its stock. The discovery by First Gold sparked near-panic buying. Investors traded 9.3 million EFG shares by the end of the day – a whopping 4,000 per cent increase over the stock's 3-month average daily volume.
The discovery is in a zone more than 2.4 km northeast of the Rose showing and 2.5 km south of the Pivert showing.
What is also of interest and an important aspect that would make the company a `safe' stock is that Jean-Sebastien Lavallee, a Qualified Person under NI 43-101, reviewed and approved the samples.
Land grab
Eager to share in the glory, several other miners are in the midst of grabbing land in that area.
Like Conway Resources Inc (TSX V:CWY) which has announced that it is currently negotiating to acquire mining claims in the direct vicinity of First Gold Exploration's recent lithium discovery.
Eager to get their project on the way, the firm has announced that it is negotiating a private placement for a maximum of $200,000 for which it will issue 2,285,714 flow-through shares at $0.07 per share and 571,429 common shares at $0.07 per share. Each share will be accompanied by a full warrant.
Another company, Brookemont Capital Inc (TSX V: BKT) has also said it has entered into negotiations on a contiguous block of land in direct vicinity of First Gold's property.
Conrad Clemiss, President of Brookemont said: "Management believes that lithium and associated rare earth element's will command an increased market awareness in the future …and the board will…acquire any new assets."
Brookemont currently has 96 mineral claims prospective for lithium covering an area of approximately 3,800 acres located in Northern Ontario, 93 load quartz mineral claims covering an area of approximately 4,836 acres, located in the Yukon, bordering Underworld Resources Inc and 6,687 acres in the Stewart Region of British Columbia.
While Canasia Industries Corporation (TSX V: CAJ) has made an application for land in the direct vicinity of the new discovery, BonTerra Resources Inc (TSX V: BTR) has already entered into an agreement to acquire a 100-per-cent interest in ground applied for adjacent to the First Gold Exploration property.
The 2 separate claim groups are contiguous to Alix and First Gold's Pivert/Rose property, bordering on the north, northeast. The 27 claim blocks total approximately 1,400 hectares.
Jourdan Resources Inc (TSX V:JRN) has also announced the acquisition of the Pivert-East Property in the Eastmain Greenstone Belt within the James Bay Mining District of Quebec, located due south of the community of La Grande. The property was purchased for a cash payment of $8,000; 1.5 million common shares of Jourdan; and minimum $500,000 in exploration expenditures over an 18 month period.
Check out what this other related companies are doing.
Western Lithium Canada Corporation
Eureka discovery
And if you thought First Gold had hit gold with its discovery, Bolivia, which is home to roughly half of the world's 11 million metric tons of proven and probable reserves of lithium, has discovered even more of the lightest of all metals.
The Bolivian government has reportedly said the country has two other lithium reservoirs in addition to the massive Uyuni Salt Flat, as well as 10 other deposits of non-metallic minerals such as potassium, magnesium, boron and ulexite.
A report released Thursday by the evaporitic resources division of the state-run Bolivian Mining Corporation, or Comibol, said the country's second most important lithium deposit is the Coipasa Salt Flat, located in the western Andean region of Oruro near the border with Chile.
The other lithium reserve is the Pastos Grandes Salt Flat, which, like Uyuni, is located in the southwestern province of Potosi.
In addition to those three lithium reservoirs, Bolivia also has six minor salt flats and four lagoons. Bolivia's nine salt flats have a combined surface area of 16,000 square kilometers.
In November, President Evo Morales' socialist government announced a plan to industrialize the brine lakes with an initial investment of $250,000.
And If Bolivia can fill the soon-to-skyrocket demand for lithium, South Florida could benefit as the crossroads for Latin American commerce. But corruption is rife in the landlocked nation, and leftist President Evo Morales is bent on consolidating state control.
Morales, an Aymara Indian and Bolivia's first indigenous president, won a sweeping re-election victory in December. He has said Bolivia needs "partners but not patrons".
Doesn't this sentiment smack of complete control? Scaring away crucial foreign investment appears to be a norm with the country, but not exploiting the metal is clearly churlish. Given that the country does not have the needed resources, the government will soon have to yield to the outstretched hand of investors.
Featured
Investing News Network websites or approved third-party tools use cookies. Please refer to the  cookie policy for collected data, privacy and GDPR compliance. By continuing to browse the site, you agree to our use of cookies.