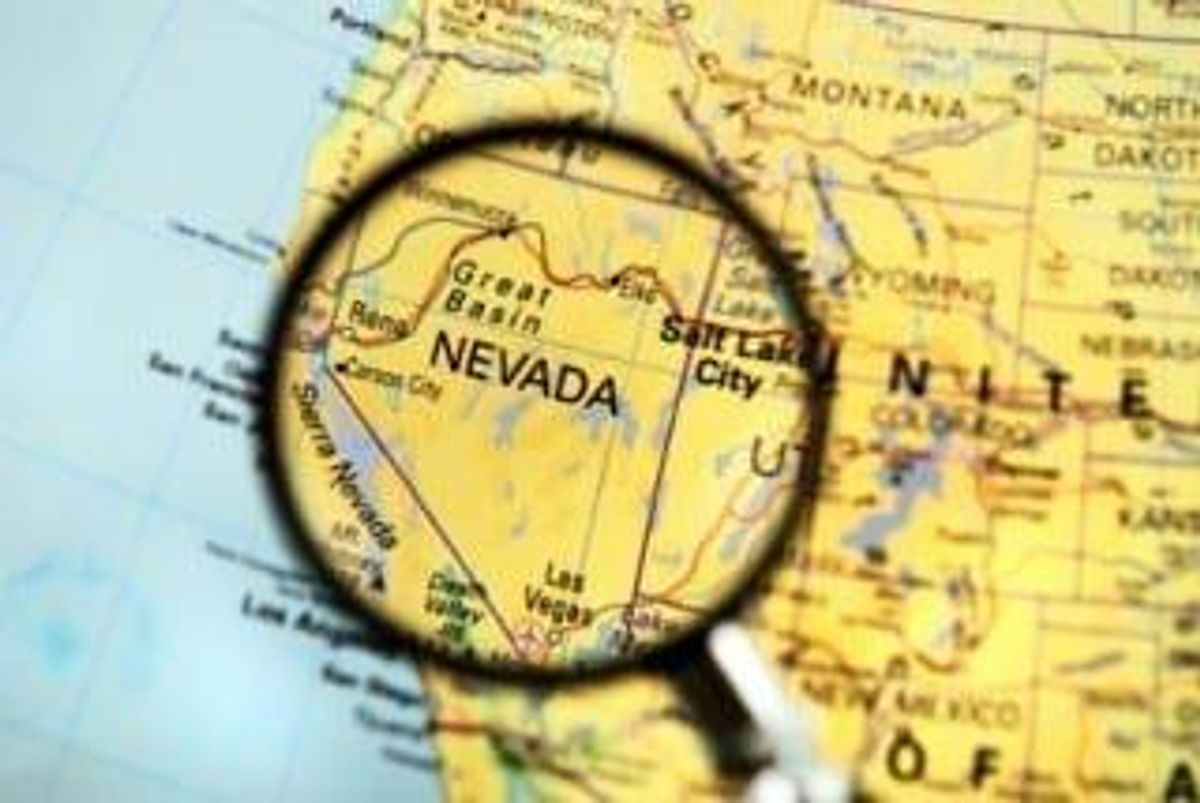 Cypress Development has been exploring the eastern Clayton Valley throughout 2016, and discovered that lithium mineralization in the valley does not contain hectorite bearing claystones.
The Clayton Valley in Nevada has been an emerging hot spot for lithium over the last few years, and Tesla Motors (NASDAQ:TSLA) lithium-ion battery gigafactory in Nevada has without a doubt attracted lithium companies to the valley for exploration, development and mining.
One such company is Cypress Development (TSXV:CYP) who, according to its professional geoscientist Robert Marvin, has been exploring several large land positions in the eastern Clayton Valley in 2016.
"We have now collected and assayed nearly 1,000 samples of outcropping, pervasively lithium mineralized volcaniclastic mudstones, claystones and volcanic ash units," he told the Investing News Network (INN).
While the United States Geological Survey (USGS) had previously reported that it was believed there was the existence of hectorite in the basin, this year Marvin said that's not quite so.
"To prove the point by substantiating the table top tests done by Cypress, we had Chemex re-run our samples by two additional assay methods, one using a dilute acid solvent, known as weak agua regia, and a second additional method using distilled water as a 'solvent'," he noted.
To that end, Marvin expanded the findings with INN, and made comments on the following:
if the findings will impact the lithium market;
what investors would be interested in knowing about the discovery;
how 2017 is shaping up for Cypress; and
what else to expect from the company
Read on below to find out what Marvin had to say.

INN: Why, in your mind, do you think it took until 2016 to realise that the lithium mineralization in the Clayton Valley did not contain hectorite bearing claystones? Is this something that should be talked about more?RM:
The USGS assumed that if there was high lithium in very fine grained sediment's, it was hectorite and when they ran XRD analysis of the these lithium rich rocks, they found what they were looking for, and reported it, hectorite. The upside for Cypress is that not only is the USGS wrong, but that surely played a roll in the ground being open to staking at this time last
Cypress figured it out. I was doing several kinds of "experiments" that showed just how reactive these rocks were. They are very, very soluble due to high calcium carbonate content high salt content. They are fairly porous and showed very fast disintegration in diluted vinegar, and even in drinking water.
One thing was clear: hectorite does not contain calcium carbonate, which our claystones certainly did. They fizz with great excitement when typical 10 percent HCl is applied in field tests.
Hectorite clays form in actively boiling hot springs and or in volcanic rocks being subjected to super heated waters beneath active hot springs,. They also form in high temperature alteration that produces the mineral hectorite when lithium is abundant (rarely the case) and just plain old smectite clay when there is not lithium around (common).
So, we had two problems with our lithium bearing claystone that showed these rocks did not want to be lumped in with hectorite occurrences–the chemistry was wrong and the geology was wrong. Our claystones are the uplifted and exposed rocks that formed in a salt brine lake, not in a hot spring setting. I can understand how the USGS missed the mineralogy of the Clayton Valley Lake sediments; assays will not tell you what the mineralogy is. For example, you see high lithium in assays but that does tell you where in the rock the lithium is hiding. You cannot see it. So, they did XRD tests which are famous for finding what you think is there. XRD is tricky to do correctly and even then is open to misinterpretation.
In any case, Don Huston, president of Cypress Development, got a taste of the lithium assays in the claystone and it has been full speed ahead ever since. He looked at the assays from the first 25 samples and said "we are going to need several hundred more samples right now. We have been at it hard since February
INN: Will it affect the lithium market in any significant way?RM:
I have heard it said that the biggest threat to the lithium industry is not bringing mines on line fast enough. Our claystones could play a big role in making sure adequate lithium is available for industry. Obviously, much work is yet to be done and more good results are needed for us to stay on the path to resource estimation.
If we successful in defining a resource it is likely to be a big one given the identified surface foot-print of multiple square miles.
INN: Is there anything specific that investors would be interested in knowing about this discovery?RM:
We have a huge area of outcropping, highly lithium enriched, highly reactive rocks. This means there may well be a clear path to resource estimation and to finding a viable means of extracting the lithium from these rocks on a large scale. Investors are not dealing with the usual unknowns that come with 10 cent resource stocks.
We know the lithium is there and we know it will pass from the rock to solution in many cases using pure water as a leach agent. Highly dilute acid puts essentially all the contained lithium into solution. We are looking at the possibility of a large resource with favorable extraction parameters. Not a bad situation for a micro-cap junior. We are also partnered up with Pure Energy (TSXV:
PE
) on a portion of the Cypress lands. Those guys are definitely at the forefront of new technology for environmentally friendly production of lithium. Our biggest problem with investors right now is that is all sounds too good to be true. But it is.
INN: 2016 appeared to be a successful year for Cypress–how will the success in 2017 compare to this year's?RM:
We are just getting rolling now on the large Dean property. We are certainly heading into 2017 with very high expectations of more of the same, there is a lot of ground that has not even been walked yet. Then we will start drilling–both the claystones and drilling at high quality brine targets.
INN: You said that "things are likely to get really interesting from here," regarding the exploration story–what can we expect to see from Cypress in the coming months?RM:
Well, we recently announced some very nice assay's from the sampling grid project we undertook with our partner, Pure Energy resources. The sample grid not only totally validated the earlier Cypress sampling results but more importantly resulted in the discovery of two new areas with very strong lithium mineralization in the lake beds sediments. Follow-up of these is ongoing.
Bulk samples have been collected and submitted for base-line recovery analysis. This will take some time but we have lots of results coming in now, both new sample point assays as well as results of our procedures we use for demonstrating the leach ability of lithium.
Don't forget to follow us @INN_Resource for real-time news updates.
Securities Disclosure: I, Jocelyn Aspa, hold no direct investment interest in any company mentioned in this article.Editorial Disclosure: The Investing News Network does not guarantee the accuracy or thoroughness of the information reported in the interviews it conducts. The opinions expressed in these interviews do not reflect the opinions of the Investing News Network and do not constitute investment advice. All readers are encouraged to perform their own due diligence.Cypress Development is a client of INN. This article is not paid for content.
CYP:CA
Investing News Network websites or approved third-party tools use cookies. Please refer to the  cookie policy for collected data, privacy and GDPR compliance. By continuing to browse the site, you agree to our use of cookies.