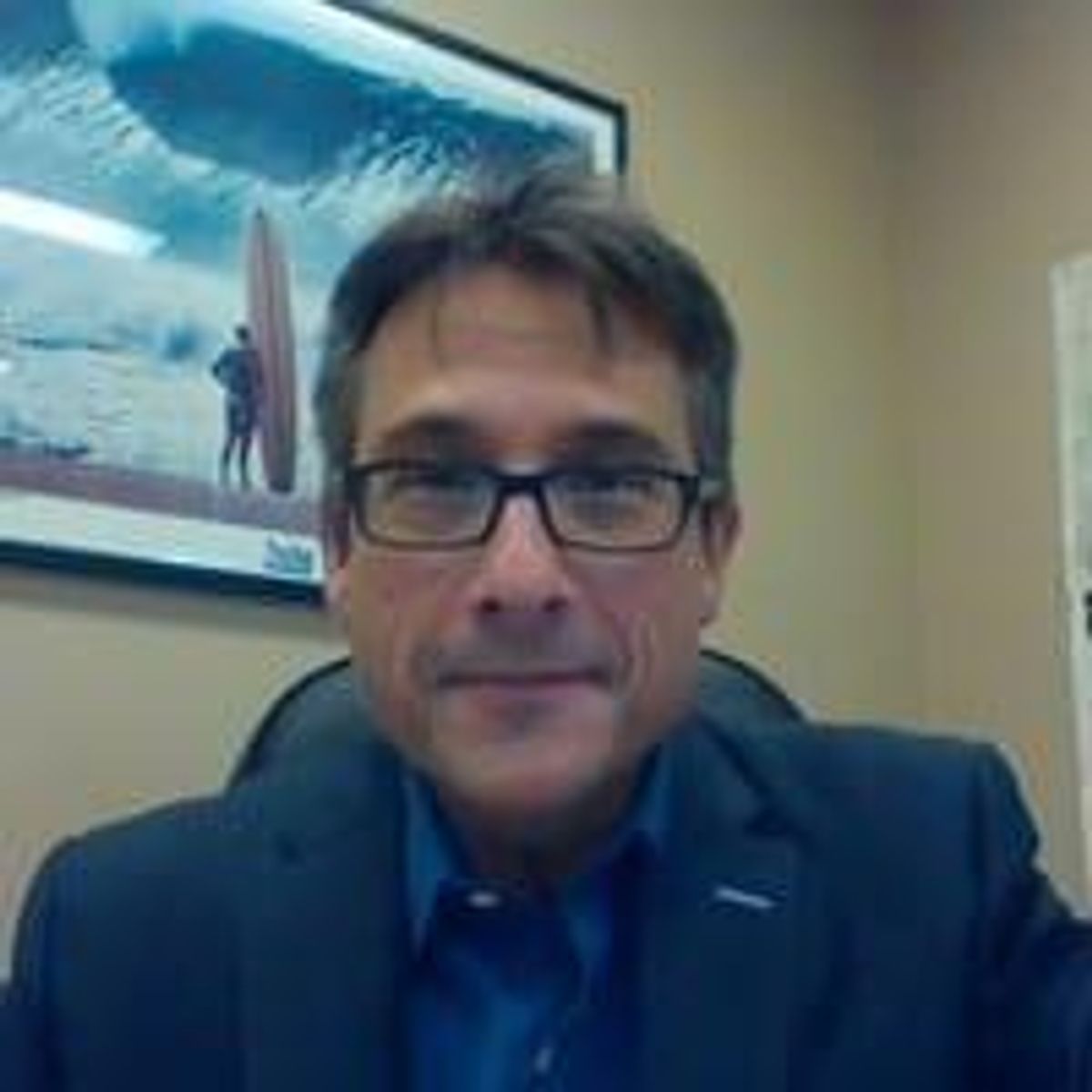 Azincourt CEO Alex Klenman highlighted the company's lithium and uranium projects in central Canada and outlined the importance of maintaining a diversified approach.
Azincourt Energy CEO Alex Klenman (TSXV:AAZ) believes that a key to success is maintaining a diversified portfolio within the same space. Targeting the clean energy sector, his company has a portfolio of lithium and uranium properties in Manitoba and Saskatchewan, respectively.
In the interview below, Klenman discussed the newly announced agreement with New Age Metals (TSXV:NAM), under which the companies are working together to develop 6,000 hectares of lithium land claims in Manitoba's Winnipeg River Pegmatite Field. He also addressed the company's long-term goals as well as the executives behind the company's success.
Below is a transcript of our interview with Azincourt CEO Alex Klenman. It has been edited for clarity and brevity.
Investing News Network: Please give our investor audience an overview of Azincourt Energy and its lithium and uranium projects.
Azincourt Energy CEO Alex Klenman: Azincourt is an early-stage clean energy company. We started as a uranium company and have expanded our focus to add complimentary projects in the clean fuel space. We believe that both alternative energy and fuel technologies are growing and exciting spaces and we are eager to part of this critical movement.
For lithium we have a great land package in Manitoba's Winnipeg River Pegmatite Field, which is rapidly gaining recognition as a lithium-rich district. On this project we have partnered with New Age Metals. Their geologist, Carey Galeschuk, is the resident expert, having spent two decades working in the area. His knowledge of the geology and systems is second to none. We are very happy to have him on board working as the lead for the project.
Our uranium interests are currently in the Athabasca Basin, in Saskatchewan, which is widely regarded as the world's best locations for high-grade uranium. We have established JVs with great companies including Skyharbour Resources (TSXV:SYH) and Clean Commodities Corp. (TSXV:CLE) on the East Preston project, and with Fission 3.0 (TSXV:FUU) on the Patterson Lake North project. East Preston is highly prospective, and every bit of work done to date has advanced the project in a positive way. We're on to something there and excited to advance development.
INN: What is the significance of the recent property agreement with New Age Metals for their five lithium properties in Manitoba?
AK: Our project includes five properties covering 6,000 hectares, featuring abundant pegmatites. This is lithium-rich ground, and we have a solid foothold in the region, with the very real potential to add more ground in the near term.
We are working with excellent historical data, including a historical resource estimate of 545,000 tonnes* grading 1.4 percent lithium oxide at the Lithium 2 project. Lithium 2's Eagle Pegmatite is 1,100 meters long, 12 meters wide and open to depth with samples done in 2016 of up to 4.33 percent lithium oxide. Meanwhile, historical samples at the Lithium 1 project, which features the Silverleaf Pegmatite zone, run as high as 8.20 percent lithium oxide. This project is adjacent to Quantum Minerals (TSXV:QMC) Cat Lake project.
We feel that these targets provide a very compelling lithium story, and we are spending a minimum of $500,000 over the next six months to develop them. We have planned a comprehensive mapping and sampling program, to be followed by approximately 3,000 meters of drilling this summer. We have flexibility and can increase our workload whenever and wherever we want.
INN: What should investors know about lithium exploration in Manitoba?
AK: Manitoba is becoming a hotspot for lithium and has attracted companies like Quantum Minerals, Mustang Minerals (TSXV:MUM) and Far Resources (CSE:FAT), to name a few. The Tanco Mine has been in operation since the 1960s, producing cesium, spodumene (a major lithium-bearing material) and tantalum. Two of our properties border Tanco land and represent excellent exploration opportunities. From what we know, the ground is a uniquely rich mineralized environment and we have only just scratched the surface at this point.
INN: What is next for Azincourt and how does that fit into the company's long-term plans?
AK: We are developing a portfolio of clean energy and clean fuel projects. This includes uranium, lithium and potentially cobalt, alongside other relevant materials associated with the space. At any given time, we will be active on multiple projects and may even bank a couple of properties for future work initiatives.
We appreciate a diversified approach, as long as it is within the same space. We feel that this provides investors with multiple paths for market growth, while also providing some leverage against specific sector fluctuations. We have our eggs in more than one basket, so to speak, and in an overall sector that is projected for exponential growth in the near and long term. We think our timing is excellent.
INN: Savvy investors know strong management is key to a company's success. Are there any executives you would like to highlight on your board and management team?
AK: Ian Stalker is the chairman of Azincourt, and he has a remarkable resume in this business. He has put numerous mines into production and has been involved with some mega deals. In 2007 he was CEO of UraMin, a uranium company that was acquired by Areva for $2.5 billion. He is currently CEO of LSC Lithium (TSXV:LSC) and Chairman of Plateau Uranium (TSXV:PLU), with both companies sporting healthy market caps. Ian is experienced and knowledgeable and has 'been there, done that' a few times over. His guidance as the company grows is invaluable.
* Note: The mineral reserve estimate cited above as part of the Lithium 2 project is presented as a historical estimate which does not conform to current NI43-101 standards. A qualified person has not done sufficient work to classify the historical estimate as current mineral resources or mineral reserves. Although the historical estimates are believed to be based on reasonable assumptions, they were calculated prior to the implementation of National Instrument 43-101 standards, consequently, the issuer is not treating the historical estimate as current mineral resources or mineral reserves.
CEO interviews are part of investor education campaigns for clients advertising on the Investing News Network. Important news is contextualized by CEOs, and the resulting interviews are disseminated to the Investing News Network audience because they have value to market watchers.
The Investing News Network interviews a CEO for an understanding of their perspective on the company, the investment potential of the company and market news related to the company. The information contained here is for information purposes only and is not to be construed as an offer or solicitation for the sale or purchase of securities.
AAZ:CA
Investing News Network websites or approved third-party tools use cookies. Please refer to the  cookie policy for collected data, privacy and GDPR compliance. By continuing to browse the site, you agree to our use of cookies.