Graphite Outlook 2019: Will Supply Increase?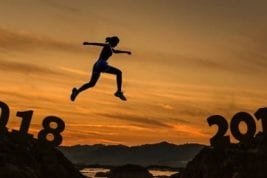 What's the graphite outlook for 2019? Market watchers explain what happened last year and what factors to watch next year.
Graphite is an essential metal used in electric vehicle (EV) batteries, and as sales of EVs grow, market watchers believe demand for the metal will surge.
Despite discussions surrounding changes in battery chemistry, many experts think graphite will remain a key element in EV batteries for at least the next decade. Both synthetic graphite and natural graphite, in the form of the intermediate product spherical graphite, are used in the anodes of lithium-ion batteries.
With the start of 2019 just around the corner, many investors are wondering what will happen to graphite next year. Here the Investing News Network looks at the key trends in the graphite market in 2018, and what the graphite outlook is for 2019.

Graphite trends 2018: The year in review
In 2018, demand for graphite continued to grow strongly, underpinned by the boom in EVs, especially in the Chinese market, according to Suzanne Shaw, senior analyst at Roskill.
"The natural graphite market is rushing to meet this demand and supply is increasing from Africa, led by the ramp up of production at Syrah Resources' (ASX:SYR) Balama mine in Mozambique, which started producing in late 2017, and China, where existing producers are increasing production. But the industry is still in a state of overcapacity," Shaw said.
As in many other industries, a main theme for graphite has been temporary capacity shutdowns in China, the result of successive rounds of environmental inspections. These are ongoing, with the latest major round of closures happening in August 2017, Shaw said.
Benchmark Mineral Intelligence Analyst Albert Li explained that even though China has resources, more are needed outside of the country.
"Environmental policies are still having an impact on prices and supply," he said.
According to the London-based firm, China has more dominance over the anode supply chain than any other area of the lithium-ion battery industry. That is creating mounting concerns over the shape of global supply.
"For the first time in a generation we have begun to see China import significant quantities of natural graphite feedstock," as per Benchmark Mineral Intelligence.
Looking over to supply, over the past 12 months the market has seen a ramp up in production at four important new flake graphite mines: Syrah Resources and AMG in Mozambique, Bass Metals (ASX:BSM) in Madagascar and Imerys Graphite and Carbon in Namibia.
Roskill's Shaw said that in terms of prices, along with a more rapid recovery than expected in Chinese supply, prices were weaker than anticipated in the second half of the year, and the firm has now revised its price forecasts to be weaker into 2019.
"Prices for Chinese battery-grade flake graphite increased strongly in late 2017 and early 2018 as a result, but they saw some downward readjustment in the second half of the year, despite some more closures in May 2018, as supply in Africa began to ramp up, bringing some security to the market," Shaw said.
Looking over to the synthetic graphite space, the market has seen "rapidly increasing demand from the electrodes sector as China shifts its steel production to electric arc furnace methods (and as demand grows from batteries)," according to Roskill's Shaw.
"There was a huge electrode shortage and a nine-fold increase in electrode prices through 2017. While there has been some downward movement, prices in 2018 remain very high," Shaw added.
Graphite outlook 2019: All eyes on supply
Looking ahead to next year, Shaw said demand from batteries will not let up and will continue to drive both natural and synthetic graphite.
"Supply/demand will be more than adequate in 2019, but it depends on how much Syrah (and maybe others) put into the market," she said.
For Benchmark Mineral Intelligence, the demand outlook for the graphite market is also positive, given growing consumption from industrial markets and the emergence of value-added applications.
As demand for electric cars continues to increase, the London-based firm forecasts that total graphite demand could reach 1.2 million tonnes by 2025, although there are some substitution risks that could impact this forecast as silicon, solid state and manufacturing advance.
"Graphite will be the core raw material for lithium-ion battery anodes for at least the next five years, but new technologies will begin to gain traction," Benchmark said.
To meet this growing the demand, the firm believes new natural and synthetic graphite capacity is required.
Meanwhile, Roskill forecasts prices will continue falling in 2019 as supply in both China and the rest of world increases further, "but will rise again in later years as forecasts for battery growth are so rapid, growing demand will soon bring the market into tightness," Shaw said.
As the new year begins, investors should keep an eye on China, which is always the wild card.
"Unpredictable areas of the industry will always concern China, especially with the environmental overhauls currently underway. The timing and intensity of plant closures is hard to predict as China continues to strengthen its pollution targets," Shaw said.
She added that into the new year, the focus is on new supply.
"How much more supply will Syrah bring on? It does not appear to have renewed its major deal with BTR in China — the world's largest anode material producer — but it has penned three alternative supply deals with other Chinese companies since November," Shaw said.
Other catalysts to keep in mind are whether other companies will come online or not and if new Chinese production could also come into the equation.
"There are a large number of flake deposits under development, many of which have seen a definitive feasibility study and/or have pilot plants in place — it's now a race to achieve financing," Shaw said.
Speaking about new Chinese supply, the expert said the Asian country is looking increasingly at foreign (mainly African) resources and imported major amounts of raw material graphite for the first time in 2018.
Another factor to watch out for is any new Chinese investment and offtake agreements.
"[It] would be interesting to see how committed China is to building a foreign supply chain over its existing domestic industry," Shaw said.
On the synthetic side, "look at how China is encouraging the shift to electric arc furnace (EAF), new taxes on basic oxygen furnaces being introduced and possible help for increased EAF capacity," Shaw added.

Don't forget to follow us @INN_Resource for real-time news updates!
Securities Disclosure: I, Priscila Barrera, hold no direct investment interest in any company mentioned in this article.
Editorial Disclosure: The Investing News Network does not guarantee the accuracy or thoroughness of the information reported in the interviews it conducts. The opinions expressed in these interviews do not reflect the opinions of the Investing News Network and do not constitute investment advice. All readers are encouraged to perform their own due diligence.