Focus Graphite Creates a 613 Ah/Kg Reversible Capacity Silicon-Enhanced Graphite Anode for Li-Ion Batteries – Nearly Doubling Theoretical Capacity of 372 mAh/Kg
Oct. 26, 2017 10:31AM PST
Battery Metals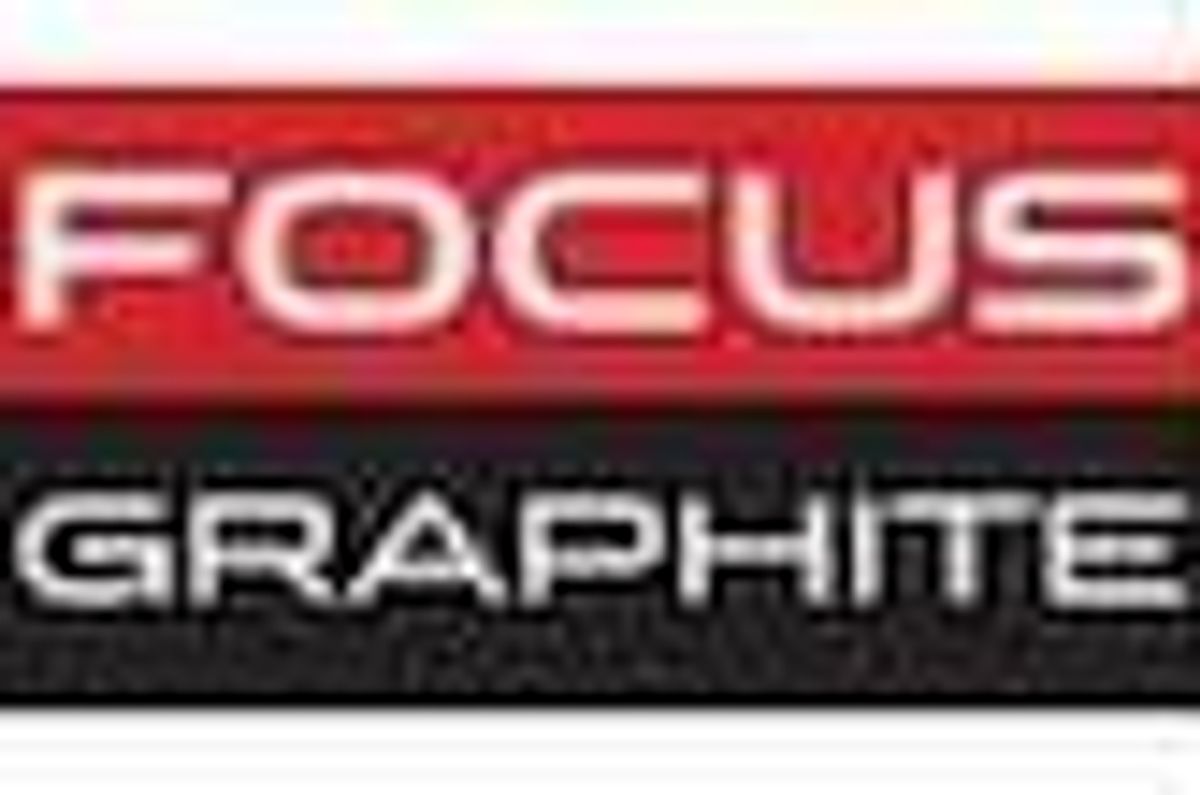 Focus Graphite Inc. (TSXV:FMS) (OTCQX:FCSMF) (FSE:FKC) ("Focus" or the "Company") is pleased to report it has developed a silicon-enhanced graphite anode for next generation lithium-ion batteries.
Focus Graphite Inc. (TSXV:FMS) (OTCQX:FCSMF) (FSE:FKC) ("Focus" or the "Company") is pleased to report it has developed a silicon-enhanced graphite anode for next generation lithium-ion batteries.
Testing in CR2016 coin cells showed the Company's initial efforts to introduce nano-sized silicon into Lac Knife spherical graphite anode materials were successful in nearly doubling the capacity of Lithium-Ion batteries currently using synthetic and standard flake graphite in the anode mix.
Dr. Joseph Doninger, Focus Director of Manufacturing and Technology – who headed the testing program – said the testing results pushed performance well beyond the prescribed limits of theoretical reversible capacity of 372 Ah/kg for lithium-ion battery cells.
"Our aim has always been to create and develop scientific solutions that not only work, but solutions that win for our customers and the marketplace," said President and Chief Executive Officer Gary Economo.
"The combination of our graphite resource at Lac Knife and the in-house scientific and technical capabilities to overcome performance and safety issues related to Lithium-Ion batteries may well represent a significant step forward for the battery industry," Mr. Economo said.
In a February 25, 2015 news release, the Company announced its spherical graphite (SPG) exhibited superior performance in coin cells when compared with commercial grades of synthetic graphite. This data is shown in Figure 1 below:
Figure 1. http://www.globenewswire.com/NewsRoom/AttachmentNg/46e31f86-4cdf-4ea8-8c97-d0b8e0d2f059
As shown, Focus Graphite's carbon coated fine grade of spherical graphite (SPG) at a reversible capacity of 366 Ah/kg is very close to the theoretical limit of 372 Ah/kg achievable with graphite. In addition, coin cells made with the two commercial grades of synthetic graphite achieved reversible capacities of only 345 and 347 Ah/kg, about 6% lower in capacity than the Lac Knife SPG. However, both the excellent performance of the Focus SPG and the commercial grades of synthetic graphite used in the anode have almost half of the capacity achieved with the new Focus silicon-enhanced Lac Knife SPG.
With pure silicon alone used as the anode material, theoretical reversible capacities as high as 4200 Ah/kg are possible. However, there is a serious problem with using silicon in that it swells and contracts as much as much as 400% during the lithiation and de-lithiation process that occurs during cycling. This results in the formation of an unstable anode and hence an unusable lithium-ion battery. Much work has been reported in the literature to add lithium to the graphite used in the anodes but continuing stability problems caused by the swelling of the silicon have held back its development.
"Focus Graphite has developed a process that addresses this problem and as indicated in Figure 2 below,  with the addition of 18 wt. % silicon nanoparticles into our Lac Knife SPG, we have shown the possibility of achieving a reversible capacity value of 613 Ah/kg – almost twice the capacity of the commercially available grades of synthetic graphite and our standard Lac Knife spherical graphite," said Dr. Doninger.
Figure 2. http://www.globenewswire.com/NewsRoom/AttachmentNg/eecb53bd-2725-4e04-81a7-a0a4fd975851
This data was presented at the 30th International Electric Vehicle Symposium and Exhibition held from October 9th  to 11th, 2017, in Stuttgart, Germany. A copy of the paper presented is available on the Focus website via the following link: Electrochemical Performance of Lac Knife Natural Crystalline Flake Graphite from Quebec, Canada in Lithium Ion Batteries.
As shown above, a reversible capacity of 613 Ah/kg was achieved with the Lac Knife silicon-enhanced SPG at a C/20 rate after the first cycle which is the same charging rate that was used in the coin cell tests run on the synthetic and Lac Knife graphite anode materials shown in Figure 1. Although the irreversible capacity loss (ICL) after the first cycle was 26.4% compared to 0.7% for the untreated SPG, the high reversible capacity achieved with the silicon-enhanced SPG indeed is quite remarkable particularly since these tests were conducted on an uncoated grade of spherical graphite.
"Additional testing is being planned to optimize both the formulations and process used to produce the silicon-enhanced Lac Knife SPG. These tests, along with coating the SPG with carbon to cushion the swelling that can occur due to the presence of silicon in the graphite, should result in further increases in the reversible capacity and decreases in the irreversible capacity loss.
"Ultimately, we have developed a silicon-enhanced graphite based anode that results in an incredible increase in the capacity potential for lithium-ion batteries," Dr. Doninger said.
Mr. Economo said the Company's ongoing, long-term product testing program has contributed to the development of a complete range of technology graphite products – including new graphite products to the industry.
"The advances we have made in the development of our superfine graphite anode materials, our expanded graphite for Lithium-Ion battery cathodes and, now; silicon-enhanced spherical graphite for anodes underscores our aims and objectives of meeting industry needs," Mr. Economo said.
"And that is, to provide manufacturers with higher-performing, lower cost graphite materials and products to meet next generational requirements," he said.
Mr. Economo said battery manufacturers and institutions are currently testing Focus' Lac Knife graphite products globally. The average testing period is approximately 24 months with some potential customers nearing the end of their long-term evaluations.
The following figures provide a partial overview of the scope of Focus Graphite's silicon-doped graphite anode test project results.
Figure 3. http://www.globenewswire.com/NewsRoom/AttachmentNg/668f3aaf-526b-4703-8a17-878bcddc5ff1
Figure 4. http://www.globenewswire.com/NewsRoom/AttachmentNg/25395abf-bad9-49e4-ad74-95f4334a2bde
Qualified Person
Dr. Joseph Doninger, Focus Graphite's Director of Technology and Manufacturing is the Qualified Person under National Instrument 43-101 – Standards of Disclosure for Mineral Projects – has reviewed and approved the technical content of this news release. Dr. Doninger is the developer and co-developer of a number of U.S., European and Canadian patents related to carbon processing methodologies and processing equipment. Also, a chemical engineer, Dr. Doninger is the author and co-author of some two dozen technical papers and studies related to graphite composite anodes; carbon-based materials for electrochemical energy storage systems; advanced graphite for Lithium-ion batteries and other related publications.
About Focus Graphite
Focus Graphite Inc. is an advanced exploration and mining company with an objective of producing graphite concentrate at its wholly owned Lac Knife flake graphite deposit located 27 km south of Fermont, Québec. In a second stage, to meet Quebec stakeholder interests of transformation within the province and to add shareholder value. Focus is evaluating the feasibility of producing value added graphite products including battery-grade spherical graphite.
Focus Graphite is a technology-oriented graphite mining development company with a vision for building long-term, sustainable shareholder value. Focus also holds a significant equity position in graphene applications developer Grafoid Inc.
For more information about Focus Graphite, please visit www.focusgraphite.com.
Forward Looking Statement
This News Release contains "forward-looking information" within the meaning of Canadian securities legislation. All information contained herein that is not clearly historical in nature may constitute forward-looking information. Generally, such forward-looking information can be identified by the use of forward-looking terminology such as "plans", "expects" or "does not expect", "is expected", "budget", "scheduled", "estimates", "forecasts", "intends", "anticipates" or "does not anticipate", or "believes", or variations of such words and phrases or state that certain actions, events or results "may", "could", "would", "might" or "will be taken", "occur" or "be achieved". Forward-looking information is subject to known and unknown risks, uncertainties and other factors that may cause the actual results, level of activity, performance or achievements of the Company to be materially different from those expressed or implied by such forward-looking information, including but not limited to: (i) volatile stock price; (ii) the general global markets and economic conditions; (iii) the possibility of write-downs and impairments; (iv) the risk associated with exploration, development and operations of mineral deposits; (v) the risk associated with establishing title to mineral properties and assets; (vi) the risks associated with entering into joint ventures; (vii) fluctuations in commodity prices; (viii) the risks associated with uninsurable risks arising during the course of exploration, development and production; (ix) competition faced by the Company in securing experienced personnel and financing; (x) access to adequate infrastructure to support mining, processing, development and exploration activities; (xi) the risks associated with changes in the mining regulatory regime governing the Company; (xii) the risks associated with the various environmental regulations the Company is subject to; (xiii) risks related to regulatory and permitting delays; (xiv) risks related to potential conflicts of interest; (xv) the reliance on key personnel; (xvi) liquidity risks; and (xvii) the risk of potential dilution through the issue of common shares.
Forward-looking information is based on assumptions management believes to be reasonable at the time such statements are made, including but not limited to, continued exploration activities, no material adverse change in metal prices, exploration and development plans proceeding in accordance with plans and such plans achieving their stated expected outcomes, receipt of required regulatory approvals, and such other assumptions and factors as set out herein. Although the Company has attempted to identify important factors that could cause actual results to differ materially from those contained in the forward-looking information, there may be other factors that cause results not to be as anticipated, estimated or intended. There can be no assurance that such forward-looking information will prove to be accurate, as actual results and future events could differ materially from those anticipated in such forward-looking information. Such forward-looking information has been provided for the purpose of assisting investors in understanding the Company's business, operations and exploration plans and may not be appropriate for other purposes. Accordingly, readers should not place undue reliance on forward-looking information. Forward-looking information is made as of the date of this News Release, and the Company does not undertake to update such forward-looking information except in accordance with applicable securities laws.
Neither the TSX Venture Exchange nor its Regulation Services Provider (as that term is defined in the policies of the TSX Venture Exchange) accepts responsibility for the accuracy of this release.
Contact
Focus Graphite Inc.
Mr. Gary Economo
President and Chief Executive Officer
+1 613-241-4040
geconomo@focusgraphite.com
www.focusgraphite.com
Click here to connect with Focus Graphite Inc. (TSXV:FMS) (OTCQX:FCSMF) (FSE:FKC) for an Investor Presentation.
Source: globenewswire.ca
Investing News Network websites or approved third-party tools use cookies. Please refer to the cookie policy for collected data, privacy and GDPR compliance. By continuing to browse the site, you agree to our use of cookies.