Nov. 30, 2015 04:35PM PST
Cleantech Investing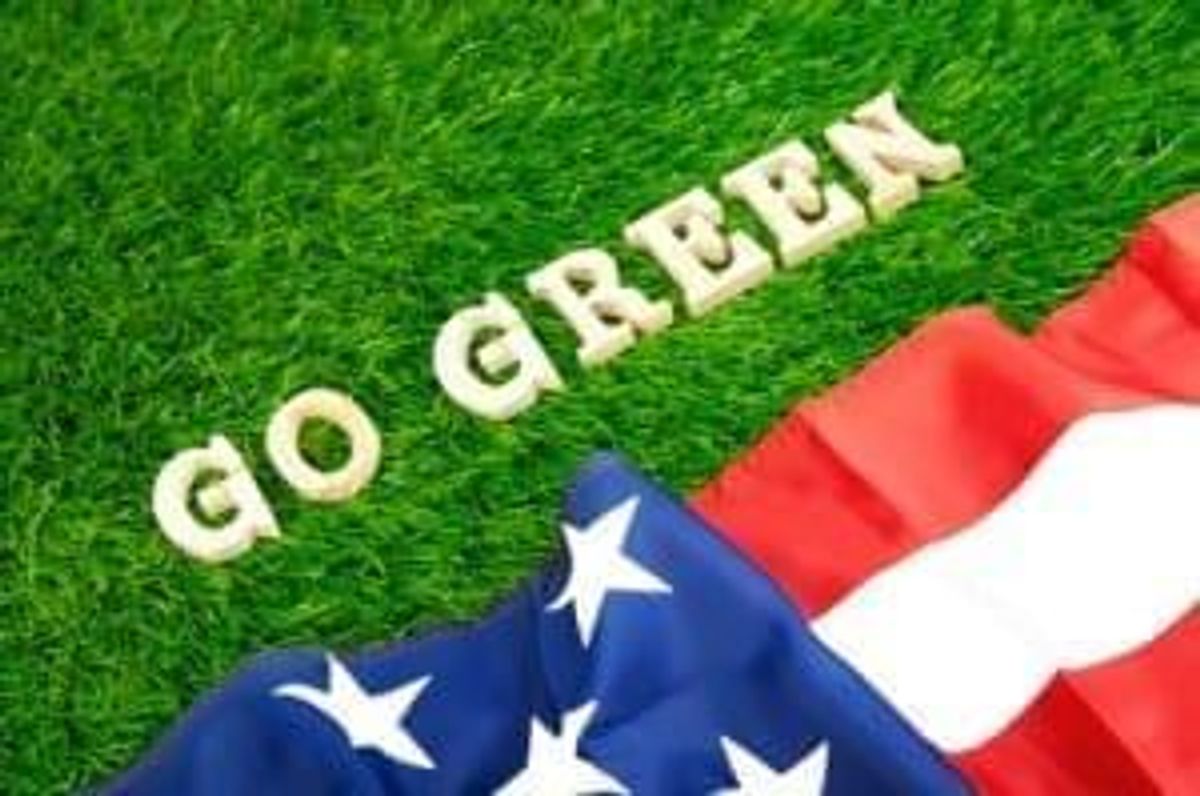 The company released the PEA for its Coosa graphite project on Monday. Here Co-CEO and Executive Chairman Don Baxter weighs in on why it's unique in the space.
Alabama Graphite (TSXV:ALP) just released a preliminary economic assessment (PEA) for its Alabama-based Coosa graphite project, and Co-CEO and Executive Chairman Don Baxter believes market watchers should take note.
While the company is far from the first to release a PEA for a graphite project, the Coosa PEA has a key difference that Baxter believes makes it noteworthy. As Monday's press release explains, it looks at "both primary and secondary processing to produce specialty, ultra-high-purity graphite products." That's in contrast to "sole primary processing to make traditional graphite concentrate."
That means that unlike most graphite-focused companies, Alabama Graphite will not be selling any flake graphite. Instead, it will be producing and selling coated spherical graphite (CSPG) and purified micronized flake graphite (PMG). The former is used in lithium-ion batteries, while applications for the latter include polymer, plastic and rubber composites, powder metallurgy, energy materials and more.

Explaining why the company made that decision, Baxter said that it came down to gaining an understanding of the wants and needs of the market. He believes there's been a clear indication that producing tens or even hundreds of thousands of tons per year of graphite is neither sustainable nor feasible, and said that talks with multiple end users confirmed that idea.
"There's only one story in graphite that matters … and that is batteries, and the green energy associated with battery manufacturers," he noted, adding, "those involved in the electrification of automotives, [and] also those involved in the burgeoning stationary battery storage markets, aren't looking for a concentrate to further process, refine, size, shape and coat … they're looking for a battery-grade, battery-ready solution."
He admitted that the unique PEA is a big step for Alabama Graphite, and is encouraging those in the graphite space to take it as such. "The vision isn't for this to be a pre-revenue mining company — this isn't a resource company or even a graphite company. This is a green energy company, or a cleantech company."
By the numbers
The PEA for Coosa points to initial capex of US$43.2 million with a pre-tax payback period of 1.9 years (post tax 2 years). Significantly, subsequent capital expenditures (pegged at US$84.4 million and set to start in the project's fifth year of operation) "will be funded not through dilution, but cashflow," according to Baxter. Meanwhile, the project has a base-case, pre-tax NPV of US$444 million and a post-tax NPV of US$320 million (both at an 8-percent discount), and a pre-tax IRR of 52.2 percent (post tax 45.7 percent).
Coosa has an indicated resource of 78.5 million tons and an inferred resource of 79.4 million tons; however, the PEA is based on milling just 15.2 million tons — 12.6 million tons at 2.85 percent Cg of the indicated resource, and 2.6 million tons at 2.95 percent Cg of the inferred resource. Using those numbers, Coosa will have a mine life of 27 years.
Alabama Graphite will initially produce 5,500 tons per year of CSPG and PMG at Coosa, ramping up to 16,500 tons per year during the project's seventh year of operation. It expects to sell CSPG for US$8,165 per ton and PMG for US$1,814 per ton — that amounts to a blended selling price of US$6,577 per ton. All in all, the PEA puts Coosa's life-of-mine gross revenue (less royalty) at US$2.4 billion, life-of-mine operating expenses at US$533 million and life-of mine average cash operating costs at US$1,410 per ton.

The big picture
Alabama Graphite's PEA lays out some impressive numbers, and the company will now have to work hard to make them a reality. However, for his part Baxter isn't overly concerned about that, in part due to the team in place at the company.
"What I believe quite firmly is the asset is secondary, and the key critical driver in graphite … is truly the human capital," he said. "You can have the greatest asset in the world, but if you don't have management or a board of directors that has not just mining experience, but graphite experience … you're in a lot of trouble." Fortunately, he thinks the people at Alabama Graphite make up "the best team in the space"
He also sees Coosa as competitive in the market, and pointed out that the only other company in the graphite space that has announced plans to produce CSPG is Syrah Resources (ASX:SYR). It plans to produce the material at US$3,000 per MT, much higher than Alabama Graphite's US$1,410 per ton. "It's a pretty significant cost advantage we're offering," he said.
The project is also competitive given that it will ultimately be producing an American product that's accessible to North American markets. In particular, Baxter cited the Federal Trade Commission's Made in USA standard, which businesses can apply to their products if "all or virtually all" of the product has been made in the US. Businesses able to adhere to the standard can gain federal subsidies and grants, according to Baxter, meaning that Coosa's CSPG and PMG may be appealing to American end users.
So far, investors appear to be taking those considerations to heart — at close of day Monday, Alabama Graphite's share price was sitting at $0.20, up 14.29 percent. Earlier in the day it rose as high as $0.21, and year-to-date it's up 17.65 percent. Next up for the company will be raising funds in Q1 2016 for a feasibility study for Coosa.

Securities Disclosure: I, Charlotte McLeod, hold no direct investment interest in any company mentioned in this article.Editorial Disclosure: Alabama Graphite is a client of the Investing News Network. This article is not paid-for content. Related reading:
Graphite Mining in the US: Will it Happen?
US Graphite Stocks: Alabama Graphite and Graphite One Resources
Investing News Network websites or approved third-party tools use cookies. Please refer to the  cookie policy for collected data, privacy and GDPR compliance. By continuing to browse the site, you agree to our use of cookies.