An Overview of Australian Graphite Companies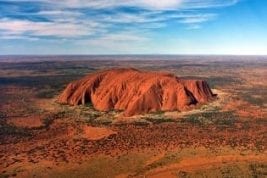 Many ASX-listed graphite companies are exploring outside Australia, but there are still plenty of Australian graphite companies working in the country.
It can be easy to forget Australia's involvement in the graphite industry. For one thing, it only recently started producing graphite again after a hiatus of over two decades.
For another, a slew of ASX-listed graphite companies — Syrah Resources (ASX:SYR), Triton Minerals (ASX:TON) and Talga Resources (ASX:TLG), to name a few — are successfully pursuing graphite not in Australia, but in other countries.
However, that's certainly not to say that there is no graphite in Australia. In fact, Geoscience Australia states that the country's economic demonstrated resources stood at 969.59 kilotonnes of graphite in 2013, up significantly from 589 kilotonnes in 2012. That breaks down into 792.81 kilotonnes in South Australia and 176.77 kilotonnes in Western Australia.
With that in mind, the Investing News Network has put together an overview of companies currently exploring for and producing graphite in Australia. Read on to learn more about these Australian graphite companies, and if we missed one, please let us know in the comments.
Archer Exploration (ASX:AXE)
Archer Exploration bills itself as a graphite, magnesite, manganese, copper, gold and uranium explorer, and wholly owns a portfolio of projects covering over 10,500 square kilometers in South Australia's Gawler Craton and Adelaide Fold Belt.
In terms of graphite, its focus is the Eyre Peninsula graphite projects, comprised of the Campoona and Carappee Hill projects. The former has ameasured, indicated and inferred JORC resource of 5.27 million tonnes at 7.6 percent total graphitic carbon (TGC) (based on a cut off of 2 percent), while the latter, which contains the Sugarloaf deposit, has an exploration target of 37 to 70 million tonnes grading 10 to 12 percent carbon. The most recent news on Campoona can be found here, and the latest on Sugarloaf can be found here.

Buxton Resources has five projects in Western Australia, and in recent months has devoted much attention to the Double Magic nickel-copper project, which it acquired in the first half of 2015.
On the graphite side, it holds the Yalbra graphite project, which has an inferred JORC resource of 4 million tonnes at 16.2 percent TGC — Buxton believes that gives it the highest reported grade of graphite in Australia. In the interim financial statement to December 21, 2015, Buxton last released news about Yalbra where flotation batch rest results from a representative fresh rock diamond drill sample grading 20 percent C(t) returned a concentrate grade of 91 percent C(t). The concentrate showed a good proportion of medium to coarse flake material with 30 percent falling into categories falling above +149 microns in size. The overall graphite recovery was 80 percent.
Hexagon Resources (ASX:HXG)
Hexagon Resources, formerly known as Lamboo Resources, is focused primarily on its McIntosh graphite project in Western Australia, though it also holds three graphite projects in South Korea, as well as exploration rights for tenements targeting other minerals.
The Longtom area at McIntosh has an indicated and inferred JORC resource of 7.13 million tonnes at 4.73 percent TGC, though the company expects to increase those numbers. Hexagon's latest news on McIntosh came out at the end of December, when it released final diamond core assay results from the project's Emperor and Wahoo prospects.
Lincoln Minerals (ASX:LML)
Lincoln Minerals describes itself as a "major mineral acreage holder on South Australia's Eyre Peninsula." Its main asset is the Kookaburra Gully graphite project, and among others it holds the Gum Flat iron ore project, the Eurilla multi-commodity project and the Minbrie copper project.
At Kookaburra Gully, Lincoln is targeting mine production and processing plant construction in the second half of 2016. The project has an indicated and inferred JORC mineral resource of 2.2 million tonnes at 15.1 percent TGC at a 5-percent cut off. In January, the company received news that "paves the way for final assessment of [the project's] mining leasing proposal."
Lincoln's most recent graphite news came in April , where the company signed a memorandum of understanding with District Council of Tumby Bay. The agreement was to support Lincoln's proposed development of its Kookaburra Gully graphite mining project on the Eyre Peninsula.

Strategic Energy (ASX:SER)
Strategic Energy is focused on the exploration of land with discoveries in Western Australia, South Australia and Victoria. In 2015, Strategic Energy announced graphite production and graphene research they would be conducting. Strategic Energy previously owned the Uley graphite mine, approximately 23 kilometres away from Port Lincoln. Uley is one of the largest coarse flake graphite deposits in the world. Two years ago, in April 2014, the Uley mine produced and sold Australia's first graphite in over 20 years. Strategic Energy is also involved in several graphene research projects with Monash University through its newly incoroprated company, Ionic Industries
Valence Industries (ASX:VXL)
Of all the Australian graphite companies, Valence Industries is the only one that's currently producing graphite. The company produces and sells graphite products from its Uley graphite facilities in South Australia to markets in the Asia Pacific, Europe and North America.
Most recently, Valence released the address given by Managing Director Robert Mencel at the company's 2015 AGM. The address states that to date, Valence has produced 75 tonnes of in-specification product, and has plans to "[a]ddress immediate bottlenecks by installing a spare ball mill with related process upgrades to increase production to 240 tonnes of graphite a month." By 2017, the company hopes to be producing 21,000 tonnes of graphite a year.
Don't forget to follow us @INN_Resource for real-time news updates!
Securities Disclosure: I, Charlotte McLeod, hold no direct investment interest in any company mentioned in this article.
Related reading:
10 Top Graphite-producing Countries
Australian Graphite Juniors Step Up Exploration
Australia to Produce Graphite for First Time Since 1993
This is an updated version of an article originally published on Graphite Investing News on October 1, 2013 and January 13, 2016.