Zinc Mine Output Set to Increase in 2018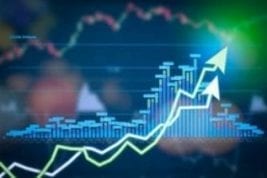 Overall zinc mine production is due to climb 6 percent this year to 13.78 million tonnes, the International Lead and Zinc Study Group says.
Zinc mine output is set to increase this year, as strong prices have prompted miners to bring idled capacity back online.
According to the International Lead and Zinc Study Group (ILZSG), overall zinc mine production is due to climb 6 percent this year to 13.78 million tonnes after adding 3.6 percent in 2017.
"It is definitely less tight than two years ago … but it takes time to recover and get back to normality," said Joao Jorge, director of market research and statistics at the ILZSG.

Some 880,000 tonnes of additional capacity has been committed by zinc mines this year, about two-thirds of it from reopenings and expansions, the ILZSG added.
One of the biggest reopened mines is a tailings operation at the Century mine in Australia that was closed in 2015 but is due to restart output in the third quarter.
"There's a lot of supply coming, [but] I think the interesting thing is the timing of it," Ryan Cochrane, CRU Group lead, zinc and precious metals research manager, told the Investing News Network. He added that CRU sees most supply coming online in the second half of the year.

According to Wood Mackenzie, zinc mine supply is forecast to grow by 664,000 tonnes this year, following an estimated increase of 785,000 tonnes in 2017. Meanwhile, BMI Research has forecast mined zinc production to increase 3.5 percent year-on-year in 2018.
Despite this increase in mine production, zinc prices are not likely to drop too significantly since zinc demand, particularly from China, remains high, FocusEconomics analysts said in their latest report.
"[Prices] should remain above US$3,000 because of buoyant demand from the United States, China, and the European Union, amid strong economic growth," they added.
In fact, firms recently polled by FocusEconomics expect zinc prices to remain high throughout the first half of the year. They estimate that the average zinc price will be US$3,319 in Q2 2018.

The most bullish forecast for the quarter comes from Citigroup Global Markets, which is calling for a price of U$3,800; meanwhile, Handelsbanken is the most bearish with a forecast of US$2,800.
CRU's Cochrane forecasts that zinc prices will peak by mid-2018, averaging U$3,750 per tonne in Q2 and U$3,340 for the year.

Similarly, Citi analyst Max Layton expects a final surge in prices to around US$3,800 to US$4,000 per tonne. "The zinc price in the next three to six months is the best we're going to see for the next three to five years," he said.
Don't forget to follow us @INN_Resource for real-time updates!
Securities Disclosure: I, Priscila Barrera, hold no direct investment interest in any company mentioned in this article.