Analysts Still Hot for Trevali Following Q2 Results Release
Analysts at Raymond James and Dundee Capital Markets had good things to say about Trevali Mining following its Q2 results release last Thursday.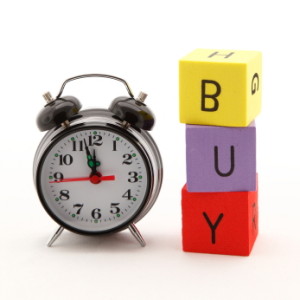 It's only been about a month since Zinc Investing News last checked in with Trevali Mining (TSX:TV,OTCQX:TREVF), but already the zinc-focused base metals miner has caught the market's attention once again. 
The occasion was last Thursday's release of its financial results for the three and six months ended June 30, 2014. Though Trevali recorded a net loss of $4.5 million, more than double the $2.1 million it lost in the year-ago quarter, it's taken that figure in stride, noting that "the majority … is attributable to a non-recurring item incurred from the recent disposition of the Tingo Hydroelectric project."
Trevali's Q2 revenue of $19.9 million, lower than the figure for 2014′s first quarter, also has a positive spin. Dr. Mark Cruise, the company's president, CEO and director, states in Thursday's press release that it was "due to lower production" at the Peru-based Santander mine "as the Company modifies its mine plan to encompass thicker zones of mineralization in the Magistral Norte-Rosa and Magistral Central zones." Of course, when those thicker zones come into play the company's income from mining operations should increase.
Other Q2 highlights include:
Santander operations income of $1.9 million on concentrate sales of $19.9 million 

Production of 12 million payable pounds of zinc, 4.4 million payable pounds of lead and 186,800 payable ounces of silver at a site cash cost of US$0.39 per payable pound of zinc equivalent produced
A fall in operation costs per tonne milled at Santander from $50.12 to $45.12
Realized selling prices of $0.92 per pound, $0.95 per pound and $19.55 per ounce for zinc, lead and silver, respectively
In a conference call Friday morning Cruise also noted that Trevali is pleased with the Santander mill's performance as "recoveries remained excellent" during Q2. He also said that the company is maintaining its 2014 production guidance and noted that dewatering of the underground workings at the Caribou mine and mill continues, while the process to remove and replace the SAG mill will begin late in Q3.
Market reaction
Market watchers also seem pleased with Trevali's results, with the company's share price rising a modest 4 percent after the news was put out, hitting a high of $1.30 late Thursday. Meanwhile, analysts at Dundee Capital Markets and Raymond James reiterated their ratings of "buy" and "outperform 2," respectively.
Both firms released notes that include extensive lists of what they found so favorable about the company's results. For its part, Raymond James points to the fact that Trevali's results were generally in line with its expectations, also corroborating Cruise's statement that the Santander mill is "operating well." In addition, the firm believes full-year production targets for the Santander mine are "attainable, and may be exceeded with the development of the high-grade Rosa Zone," where "assays have shown considerably higher lead and silver grades along with much thicker mineralization."
Meanwhile, Dundee's note includes positive comments about the fact that Trevali "reported adjusted Q2 breakeven [earnings per share] in line with consensus expectations of $0.01″ per share and Dundee's estimate of $0.03. The firm is also "impressed with the [company's] lack of hiccups along the way to reaching" the "milestone" of its second quarter of relevant earnings. Finally, Dundee highlights that according to its estimations, Trevali is "fully funded for Caribou" and could achieve first production "in early 2015."
Closing words
Summing up its report, Dundee said, "[w]e'd be buyers on any dip," while Raymond James states, "[w]e anticipate that Trevali will be a key beneficiary of the improving fundamentals of the zinc market." Certainly food for thought for investors moving forward.
At close of day Friday, shares of Trevali were selling for $1.27 each.
Securities Disclosure: I, Charlotte McLeod, hold no direct investment interest in any company mentioned in this article. 
Editorial Disclosure: Trevali Mining is a client of the Investing News Network. This article is not paid-for content.
Related reading: