Santa Fe Metals: Searching for the Next Sullivan Mine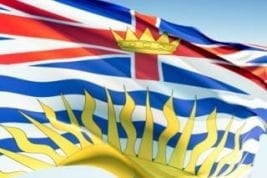 Scott Broughton, president and CEO of Santa Fe Metals, discusses his company's hunt for another mine like British Columbia's historic Sullivan mine.
Resource investors have undeniably been having a tough time lately, but zinc is one metal that continues to inspire confidence.
Analysts are positive on the base metal in large part because there are not enough new zinc mines waiting in the wings to replace the big zinc mines that have recently closed or are soon set to close. And while some believe that China may up its zinc production if a supply shortage boosts the metal's price, firms like BMO Capital Markets have expressed doubts about that.
The question for investors, of course, is how to get in on the expected zinc price rally. Many are turning to analyst favorites like Trevali Mining (TSX:TV), which already has one mine in production and another at the commissioning stage, but for those looking to get in on earlier-stage companies there are other options.
One is Santa Fe Metals (TSXV:SFM), which owns the large-scale Sully zinc-lead–silver target in Southeast British Columbia. President and CEO Scott Broughton believes it's one of the best base metal prospects in the world, and in a recent interview with the Investing News Network he explained just why he thinks that. Here's what he had to say.
A long history
Santa Fe has close ties with the historic Sullivan zinc-lead-silver mine, which is located in Kimberley, BC and was formally closed by Teck Cominco, now known as Teck Resources (TSX:TCK.B,NYSE:TCK), back in 2001. The company believes the large sedimentary basin that hosts the famous mine likely holds other similar deposits.
"The region is very well mineralized — it just makes sense that there are other Sullivan-like deposits there," he said.
Of course, the Sullivan mine was very large — over its lifetime of nearly 100 years, it produced ore containing more than 36 billion pounds of lead and zinc, plus more than 285 million troy ounces of silver. That raises the question of why, if another similar deposit exists, it hasn't yet been found.
Addressing that question, Broughton explained that Sullivan was easy to find because it stuck out of the ground. "What they thought was an outcropping massive sulfide vein became a very, very large sedimentary exhalative (SEDEX) deposit, and then the world-renowned mine," he said.
Until now, those searching for another Sullivan mine have assumed the same thing would happen, and have conducted regional prospecting in the hope of finding another outcropping deposit, or have completed only sporadic exploration in special locations with limited budgets. Broughton thus believes that a more in-depth search is necessary.
"At the end of the day, the basin that hosts the Sullivan mine remains very underexplored, especially from a modern perspective" he said. "What's clear … is that finding another Sullivan would be hugely valuable."
Enter Santa Fe Metals
If Broughton is lucky, Santa Fe's Sully target may be the next Sullivan.
The target first drew his attention back in 2010, when Paul Ransom, now project manager for Sully, came to him with information about "a gravity anomaly that occurred somewhere around the same sedimentary time as the Sullivan mine."
"That's the first thing that got me excited about this," said Broughton.
That excitement led Broughton to option Sully with Ransom and other vendors. Both have stayed involved with the project throughout the years, though it's been attached to various companies. Ultimately what they've done during that time is "proven that the anomaly is real and that it exists in a very interesting part of the Sullivan-hosting basin."
More to the point, said Broughton, they've discovered that "it's a very, very strong gravity anomaly that implies something is lurking there that has a large mass."

A stumbling block
Like a lot of promising exploration stories, work at Sully hasn't moved forward entirely smoothly. Broughton said that in 2013 Santa Fe was able to drill a couple of deep holes into what it then believed was the center area of the gravity anomaly. However, those holes "were unsuccessful in finding anything that could account for the gravity anomaly."
That result was a "huge disappointment" for Santa Fe, said Broughton, but rather than give up, the company went back and did another phase of gravity surveying in the area where drilling was completed.
What the company found then was both frustrating and encouraging. "Lo and behold, what we had previously assumed was a flat lying, fried-egg-shaped deposit wasn't that at all. It was actually twin, north-south trending, vertically oriented gravity anomalies that stand roughly 800 meters apart — and we had drilled right down between them," Broughton explained.
Back on track
Armed with the knowledge that both an east mass and a west mass exist, the company went back last summer and completed two angled drill holes at the former. Broughton said that the holes "for the first time proved that the center of the east mass occurred at Sullivan-time stratigraphy." He added, "we call it 'coincident', meaning occurring at the same place, but not as in a 'coincidence' like an accident, because it's clearly not."
Around the same time, Santa Fe deepened an almost-vertical hole that appeared to be bearing straight down on top of the east mass. It had already been drilled about 400 meters, and Broughton said that based on the project team's interpretation of its downhole measurements, the company came within 100 meters of hitting massive sulfide mineralization when it extended it.
"That's where the project is at the moment," he said, reiterating, "what we've proven is that there is a very large and well-defined gravity anomaly that occurs at the same geological time as the Sullivan deposit. Even more importantly, we have a Sullivan-sized gravity anomaly located roughly 30 kilometers away from the world-famous mine."
And other pieces of the exploration puzzle make the story even more compelling. "The gravity anomaly location is also coincident with a deep magnetic anomaly, and with surface geochemical anomalies of zinc and lead that may represent leakage of the massive sulfides we seek," he added.
Next steps
Speaking about what's next for Santa Fe, Broughton emphasized that the company's priority is to complete more drilling at Sully. "Immediately we want to get a drill to the site. We want to drill that discovery hole ASAP," he said.
Of course, to do so, the company will need some cash. Santa Fe recently sold a Mexican copper asset to gain some funds, but still requires more money. According to Broughton, the company is in talks with offshore mining houses, mostly in Asia, and has new interest from Canadian groups as well.
Investors, of course, are also interested in the story, and they will no doubt be watching as Santa Fe moves forward with funding initiatives — and in particular moves toward further drilling. "We expect the next few holes to deliver some very important results for us, our investors and the province," Broughton concluded.

Securities Disclosure: I, Charlotte McLeod, hold no direct investment interest in any company mentioned in this article.
Editorial Disclosure: Interviews conducted by the Investing News Network are edited for clarity. The Investing News Network does not guarantee the accuracy or thoroughness of the information reported. The opinions expressed in these interviews do not reflect the opinions of the Investing News Network and do not constitute investment advice. All readers are encouraged to perform their own due diligence.
Related reading:
Zinc Outlook 2015: 'Crunch Time' is Coming